By Beth P., St. Louis, MO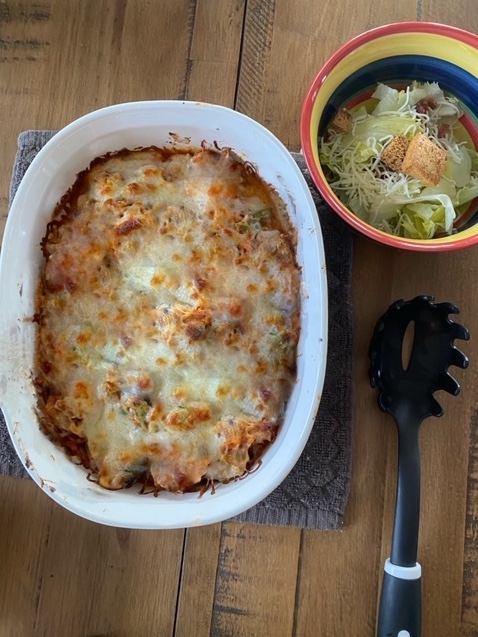 Ingredients:
One package Low Carb Thin Spaghetti Pasta
1/2 tsp minced garlic
Diced vegetables: green peppers, mushrooms, onions, or anything you have on hand!
1 lb ground beef
Your favorite spaghetti sauce (no sugar added)
Italian shredded cheese
Parmesan cheese
Method:
Preheat oven to 375˚
In a pan over medium heat, add minced garlic and brown ground beef
Add in diced vegetables and sautee until soft
Boil a pot of water and cook Low Carb Thin Spaghetti Pasta for 3-5 minutes, drain pasta
In a baking dish, add half of the pasta, then top with half of the meat and veggie mixture, spoon sauce over it and sprinkle with cheese
Repeat another layer of pasta, meat and veggie mixture, sauce and cheese
Sprinkle parmesan cheese on top
Bake for 15 minutes, until cheese is crispy on top
Enjoy!
Try this wonderful recipe from LC Foods and let us know what you think!