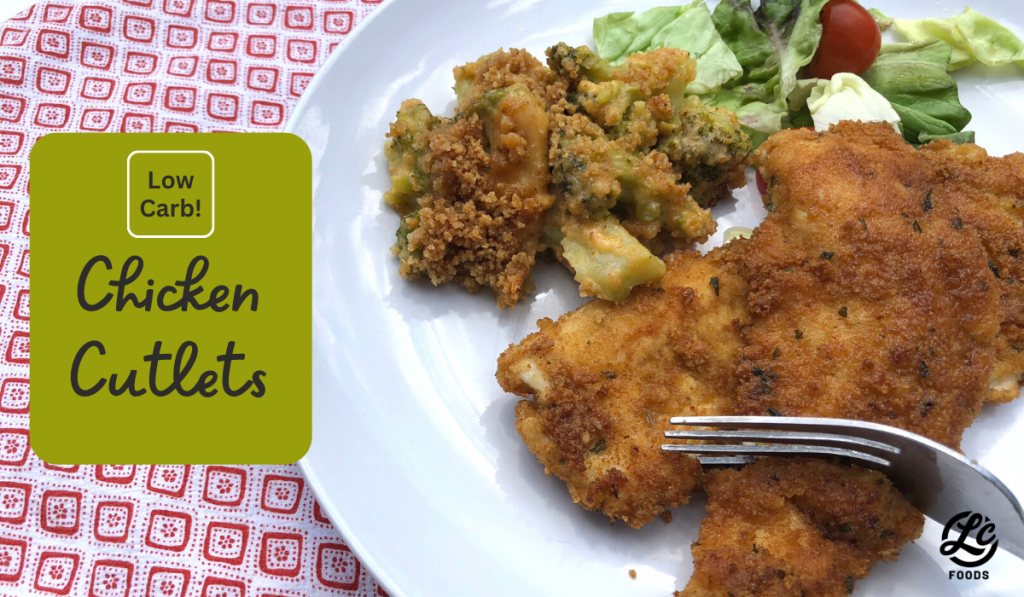 Delicious, juicy low carb chicken cutlets with real breadcrumbs!
Ingredients:
Method:
Slice chicken in half lengthwise into thin cutlets
Assemble 2 bowls: One with 2 eggs, lightly beaten; One with breadcrumbs
Heat oil in pan over medium heat
Dip cutlets into egg mixture, then into breadcrumbs, coating both sides
Fry cutlets 2-4 minutes per side, depending on thickness
Place on paper plates or paper towels to drain excess oil and cool
Serve with your favorite veggies and a side salad!
Garnish with lemon wedges
Use extra bread crumbs to make Low Carb Cheesy Broccoli Bake for a side dish!