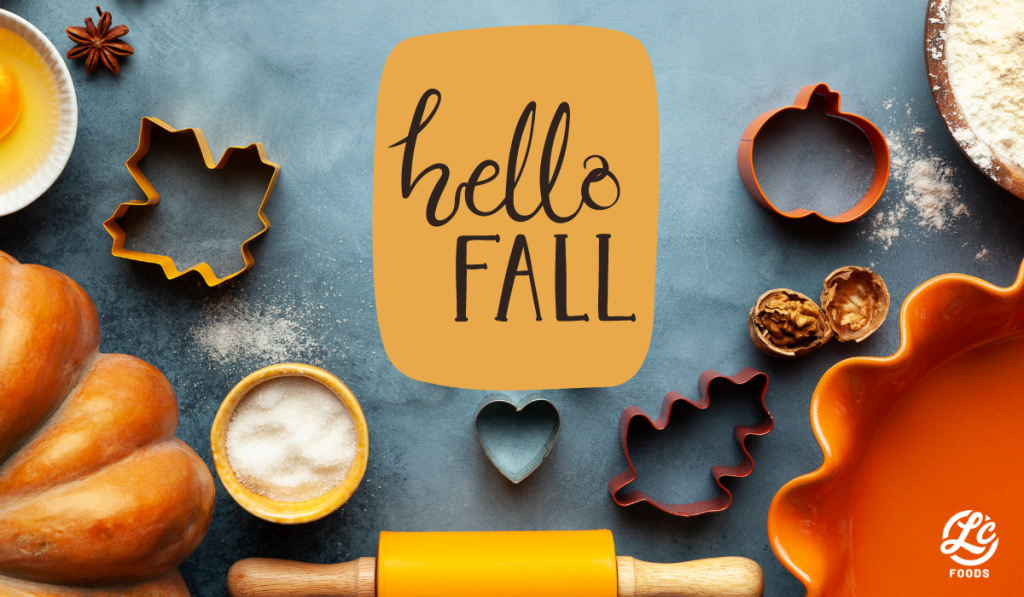 Fall baking season is here and you don't have to miss out just because you're following the low carb lifestyle! LC Foods has what you need for all of your fall baking needs. So, get baking with friends, family, neighbors and share the goodness of low carb baked goods!
Low Carb Sweeteners
We offer a variety of low carb sweeteners for all of your baking (and cooking) needs! Choose from an erythritol or inulin base; and white, brown or confectionery varieties. Our sweeteners are a blend of stevia, monk fruit and either erythritol or inulin, so you don't experience an after-taste or gastric distress. You can substitute them 1:1 for sugar in your favorite recipes.
**Do not use an erythritol based sweetener if you're baking with yeast – the erythritol doesn't activate the yeast, and your dough will not rise.
Low Carb Flours
Our low carb flours provide a base for you to create your own recipes! If you have a family recipe that you want to make low carb, you can experiment with these flours, specifically formulated for different purposes. Each package comes with instructions. There's even a Gluten Free one!
Low Carb Baking Mixes
Our low carb baking mixes make it easy to make your favorite baked goods. Just like a store-bought mix, but low carb! Each mix includes the appropriate recipe and instructions. The Low Carb Pie Crust Mix is a must for making your favorite fall pies!
Other Baking Essentials
What else do you need a low carb version of for your favorite recipes? We have thick'n saucy, a ZERO carb thickener that you can use for pies, sauces and more. Most pumpkin pie recipes call for sweetened condensed milk. We have a low carb mix version! Also, check out our line-up of No Sugar Added Fruit Preserves, available in 5 flavors!
Shop all of these products and much more at LowCarbFoods.com.