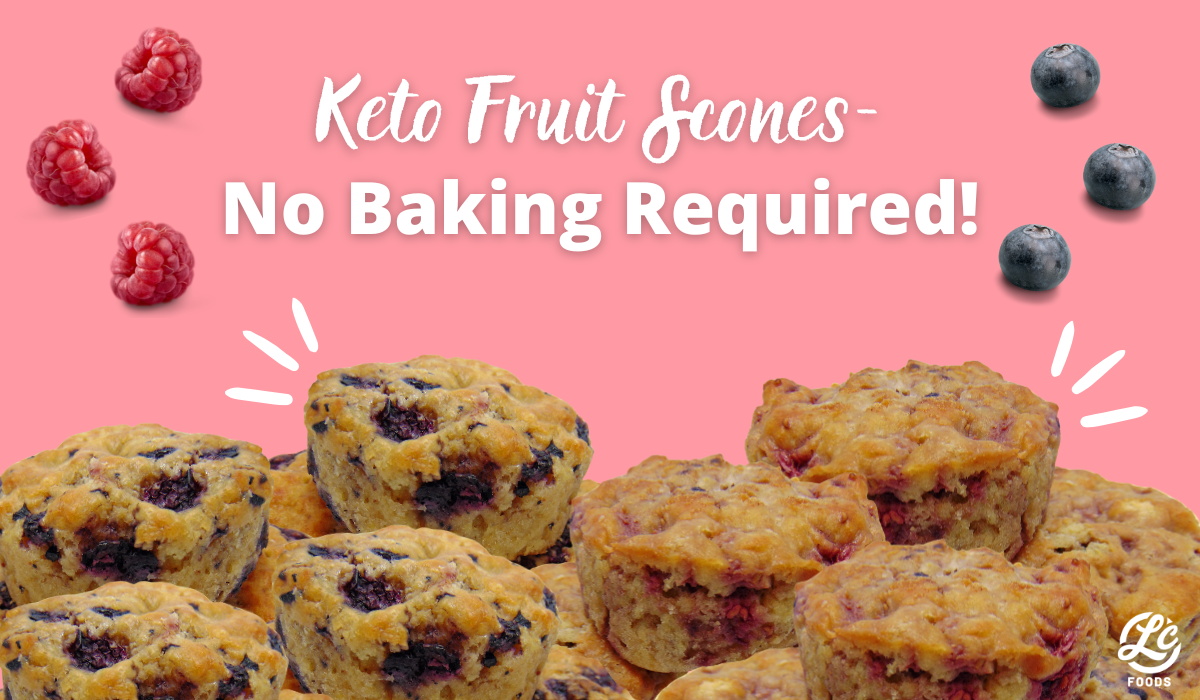 Discover Keto Fruit Scones
The bakers at LC Foods have perfected the low carb, keto scone! No more missing out on a delicious pastry to accompany your coffee or tea. Wondering what the difference between a scone and a biscuit is? From what we can gather, a biscuit is most often buttery and savory, while a scone is slightly sweeter and has some fruit inside.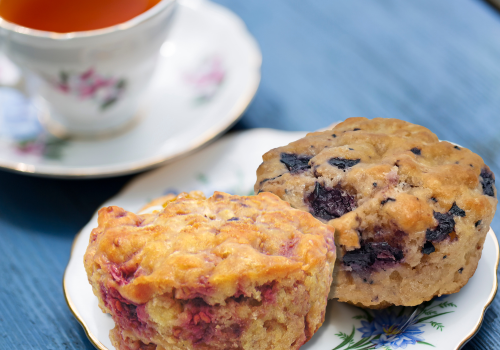 Try both flavors: Keto Raspberry Scones and Keto Blueberry Scones. Each scone measures 3 inches by 1 inch with 13g protein, 15g fat and 3g net carbohydrates. Perfect for the keto diet! Our keto fruit scones are formulated using high protein and high fiber low carb flour to keep you fuller for longer and help regulate and assist with protein digestion.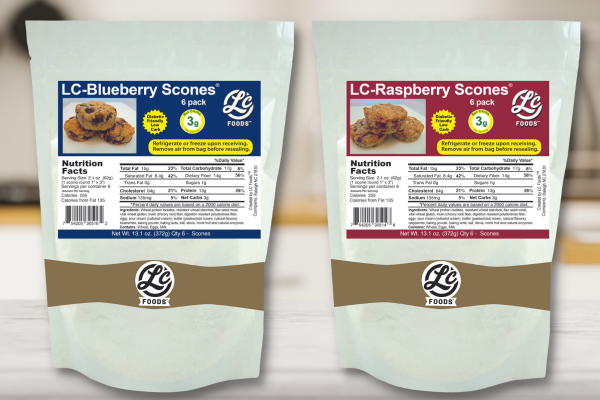 You get six scones per package and they come in a resealable bag that can be stored in the refrigerator or freezer. Simple and easy! When you're ready to enjoy a keto raspberry or blueberry scone, just warm them up in the microwave, toaster or oven.
How to Enjoy Keto Fruit Scones
You can enjoy keto fruit scones straight from the bag or warmed up. These delightful scones are bursting with berries. Enjoy them for breakfast, as a snack or on the go! They are the perfect size to grab and go. With a hearty dose of fiber and protein, they make a satisfying and filling snack.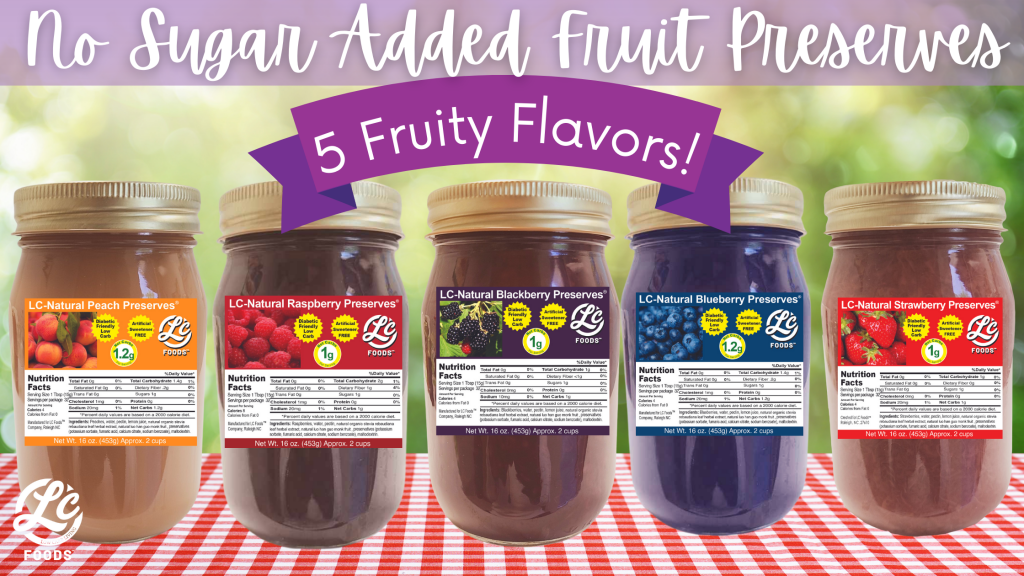 Try a classic: scones and clotted cream with tea. Whether you prefer coffee or tea, these keto fruit scones are sure to go with either beverage. Pair a keto fruit scone with one of our No Sugar Added Fruit Preserves, available in 5 flavors!
Hosting a holiday gathering? These are perfect for serving! How about a brunch celebration? You can include these keto fruit scones in a breakfast spread alongside fruit, butter, No Sugar Added Fruit Preserves, cream cheese and more. They look pretty, packed with colorful berries and they taste great too! Celebrate birthdays, Mother's Day, Easter, Valentine's Day, Thanksgiving or Christmas with keto raspberry and blueberry scones.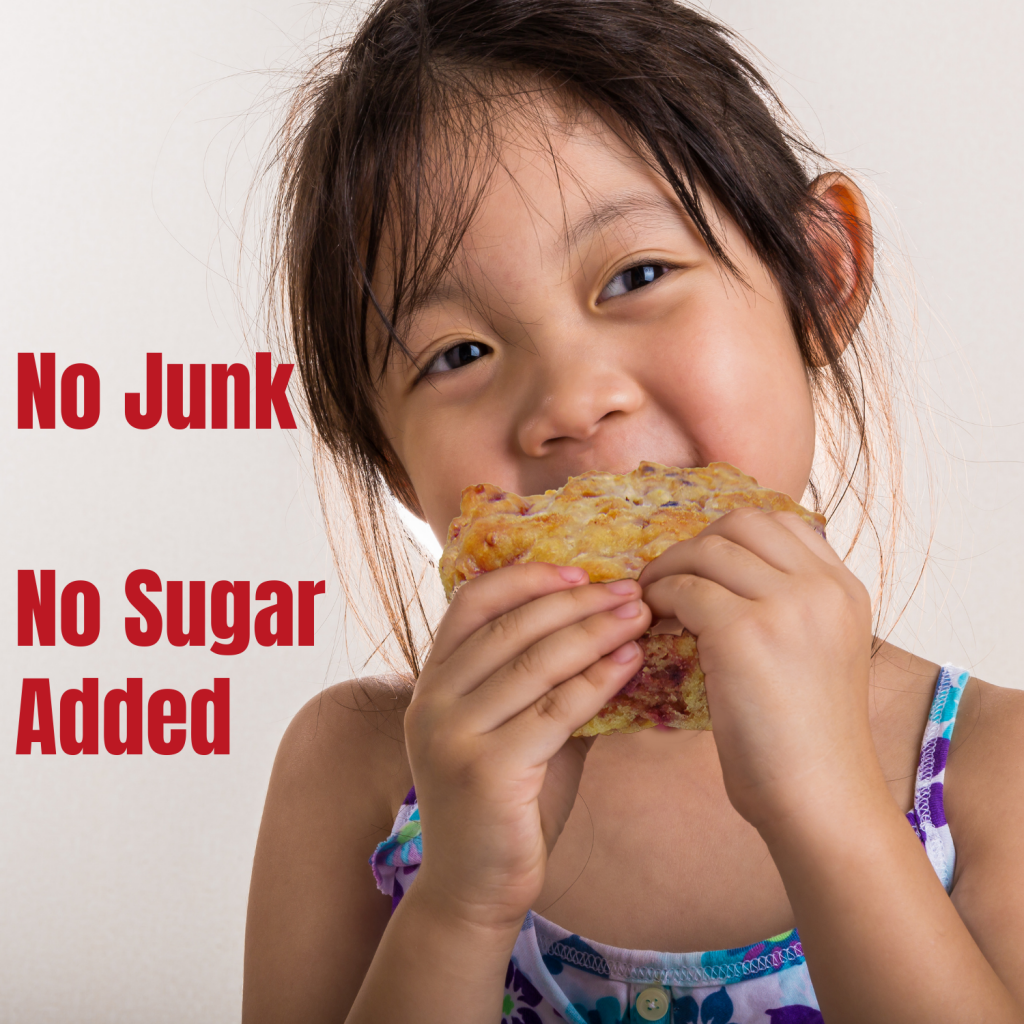 Keto Fruit Scones Are For Everyone
People of all ages will enjoy keto raspberry and blueberry scones! They're perfect for kids and adults alike. Pack them in your lunch for school or work.
Folks following a keto or low carb diet will be thrilled to discover this satisfying option that fits their diet plan. Those who have diabetes and must limit their sugar intake will also find this to be just what they need. They're even suitable for a paleo diet!
What People Are Saying About Keto Fruit Scones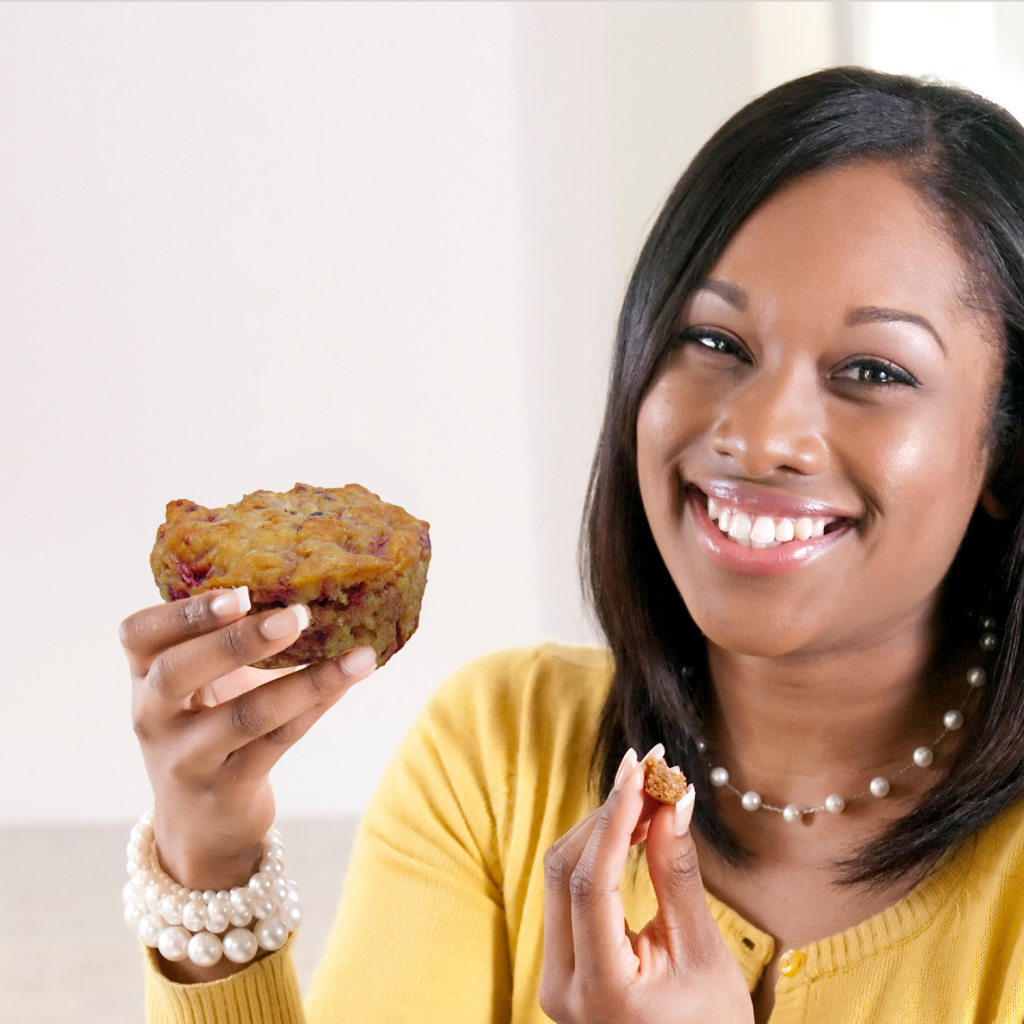 "These scones are outstanding! I popped a couple in the oven at 350 for about 5 minutes and they came out absolutely delicious and full of blueberries. The top is crispy (with the oven) and they taste just like the scones I remembered before I went on keto 3 years ago. I would never have known that they were low carb. LC Foods is an outstanding company. They are always looking for new ways to re-create full-carb foods to low carb/keto. Their customer service is terrific, too. I'm saving the raspberry scones for after I finish the blueberries. LC Foods products freeze extremely well. Overall quality is top-notch." -Susie
No Baking Required
The best part about these tasty and satisfying keto fruit scones are the fact that you don't have to prepare them! Just add them to your cart at LowCarbFoods.com and wait for them to be delivered to your door. No need to dirty the kitchen or shop for hard to find ingredients. LC Foods makes it easy to enjoy low carb, high protein, high fat foods at home.
LC Foods: Your One-Stop Shop for All Things Keto and Low Carb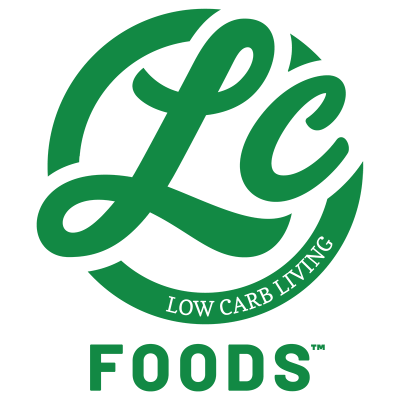 LC Foods is your one-stop shop for all things low carb, keto, paleo, and diabetic-friendly. Whether you're looking for low carb snacks, breads, desserts, or even low carb pasta like keto noodles and low carb noodles, we have it all. With a wide variety of products and recipes, you can easily find something that fits your dietary needs.