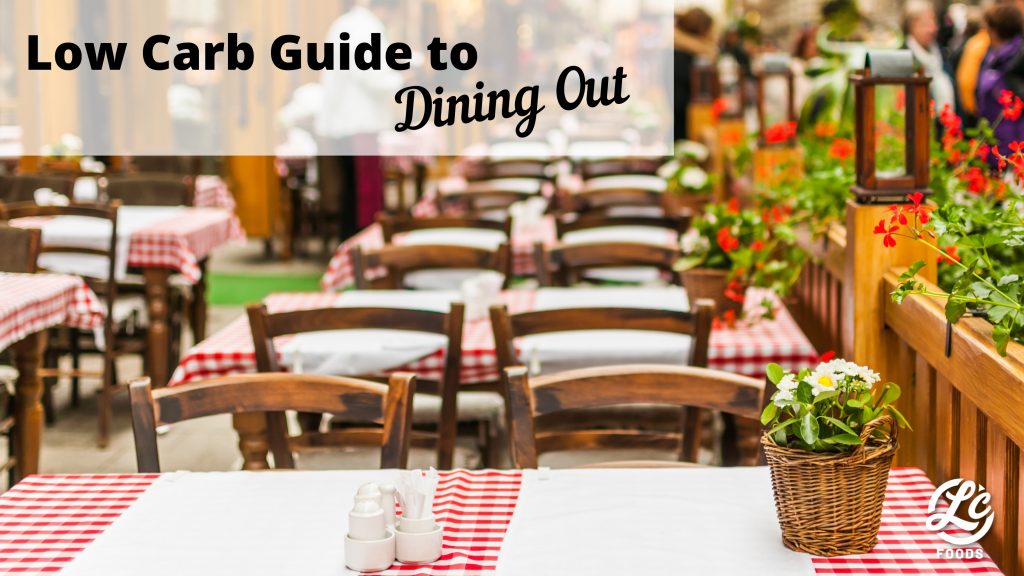 Plan ahead. Before you go out, check the menu online. Think about what you want to order and make a plan for any substitutions you may need to ask about. You can even call the restaurant ahead of time to see what accommodations they can or can't make.
Many restaurants now have special menus for those with dietary restrictions. Some even have low carb or keto menus, so just ask! If they don't have a low carb menu, ask for the gluten free menu. Keep in mind that gluten free is not always low carb, but there may be some lower carb options for you.
Stick to a protein rich meal with vegetables. Replace a starchy side with a side salad. You may need to get creative here and make your own meal. Check out the appetizers like shrimp cocktail, a cheese plate, and pair that with a side salad.
Skip the bread. Make sure to opt-out of a breadbasket for the table, so you're not tempted. If you'd like, order a burger without the bun or a sandwich without the bread. This way you can eat the protein and any veggies and cheese without the carb-laden bread. Just make sure to check which condiments it comes with.
Watch out for carb-heavy sauces and condiments. If you're unsure, ask if it is made with flour or sweetener. You can also ask for the sauce on the side and use a small amount, if any. Some low carb condiment options include mayonnaise; mustard; hot sauce; salsa; guacamole; olive oil and vinegar; creamy salad dressings like ranch, Caesar or blue cheese.
Beverages. Try club soda with lemon and lime wedges for a refreshing drink instead of soda. You can also order unsweetened iced tea with lemon for a low carb drink. If you like coffee, ask for heavy cream in your hot or iced coffee. If you'd like to have an alcoholic beverage, stick to champagne, dry wine, light beer or spirits mixed with club soda. More about low carb alcoholic beverages can be found here.
Dessert. Chances are there won't be a Keto dessert offered, but you can always ask for a bowl of berries with whipped cream. You can also enjoy a hot cup of tea or coffee for dessert.