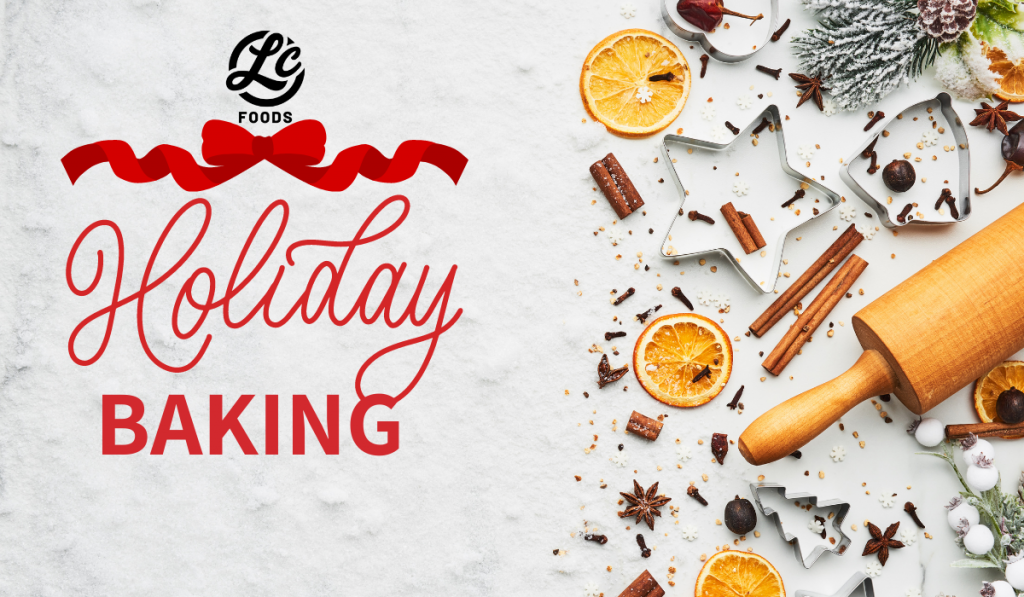 It's the most wonderful time of the year!
Enjoy baking with family and friends, the low carb way.
Stock up now on everything you need for a low carb holiday season.
Let the traditions go on!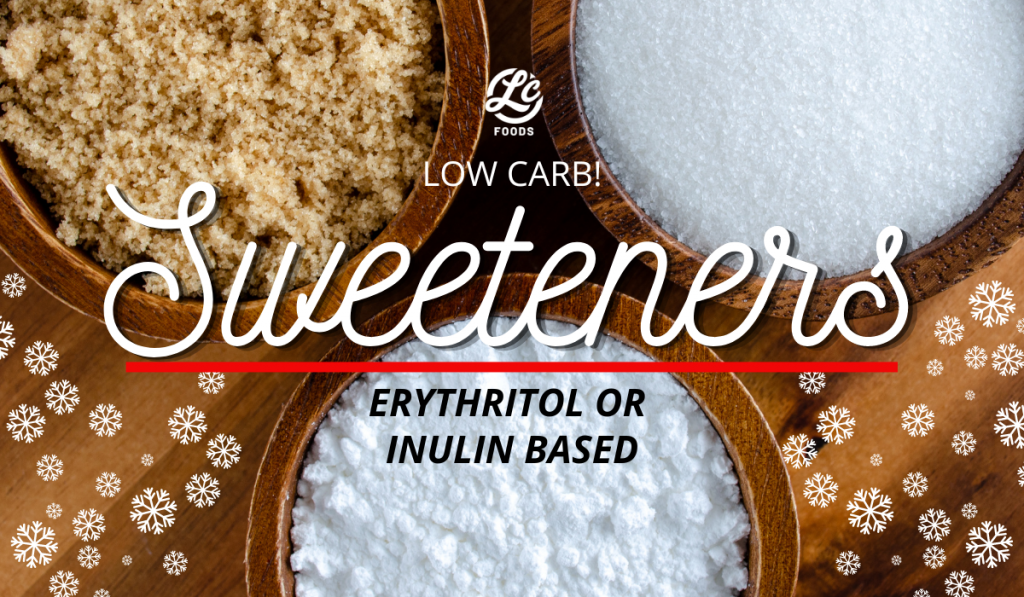 Indulge your low carb sweet tooth with our variety of low carb sweeteners!
We offer white, brown and confectionery sweeteners with an inulin or erythritol base.
Perfect for all of your baking and cooking needs!
Use them 1:1 to replace sugar in your favorite recipe.
Shop all sweeteners here.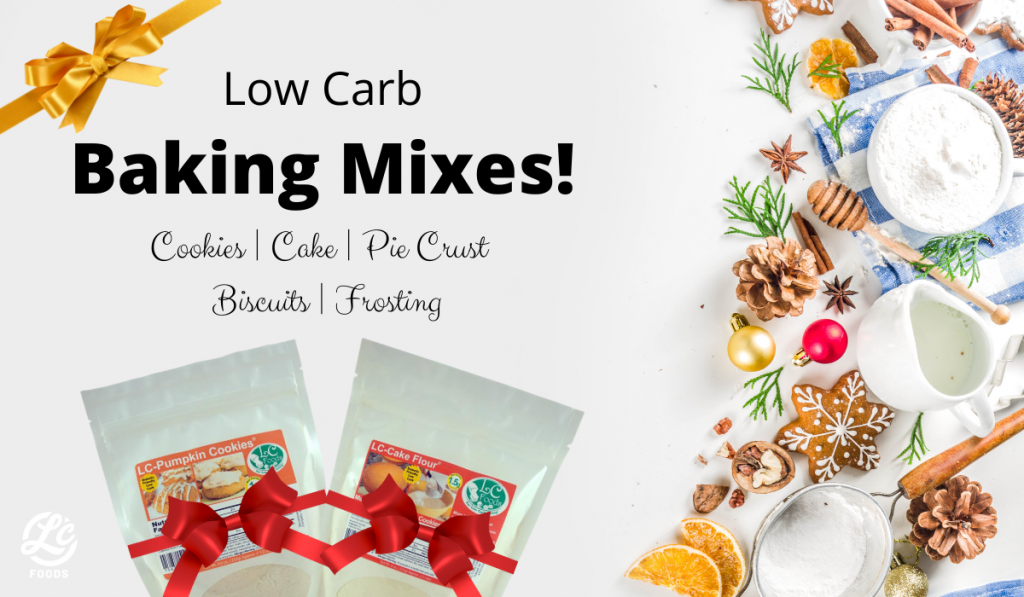 Don't skip the tradition of baking Christmas cookies…
Try our variety of low carb cookie and baking mixes that are easy and taste fantastic!
Shop our Sweet and Savory Mixes category.
Enjoy warm, delicious Low Carb Banana Bread Mix.
We even have Low Carb Gluten Free Baking Flour!
If you have a family recipe that you want to make low carb, check out all of our low carb baking supplies.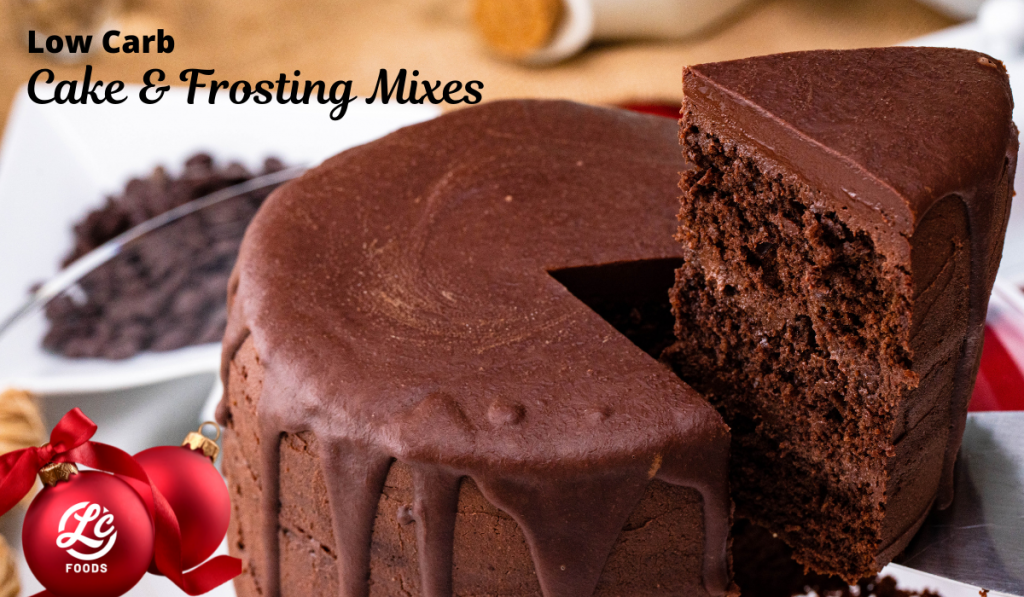 Wow your guests with a beautiful cake that is also sugar free, low carb and DELICIOUS!
Try our low carb chocolate cake mix.
Get creative with decorating your cake!
Frost with our low carb chocolate frosting mix or low carb vanilla frosting mix and decorate as desired.
You can also use a festive cake mold and make something really fun and guilt-free too!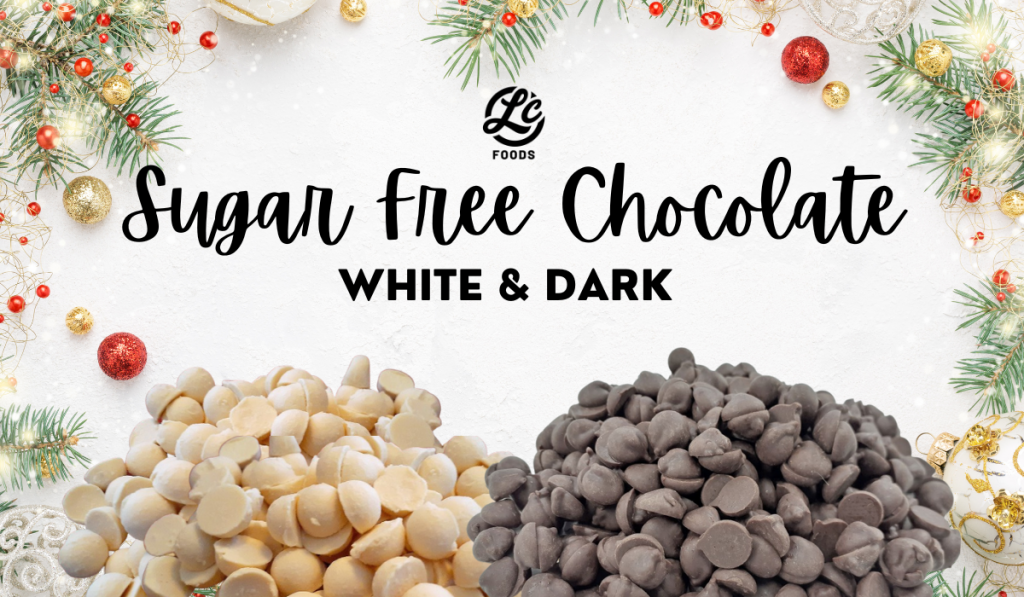 Discover the best tasting low carb, sugar free chocolate for all of your baking (and snacking) needs!
Both our sugar free dark and white chocolate are formulated with no sugar, no artificial sweeteners and no maltitol.
Enjoy baking the low carb way!
Sugar Free White Chocolate Chips
Sugar Free Dark Chocolate Mini Chips
Sugar Free Dark Chocolate Large Chips
*Available while supplies last.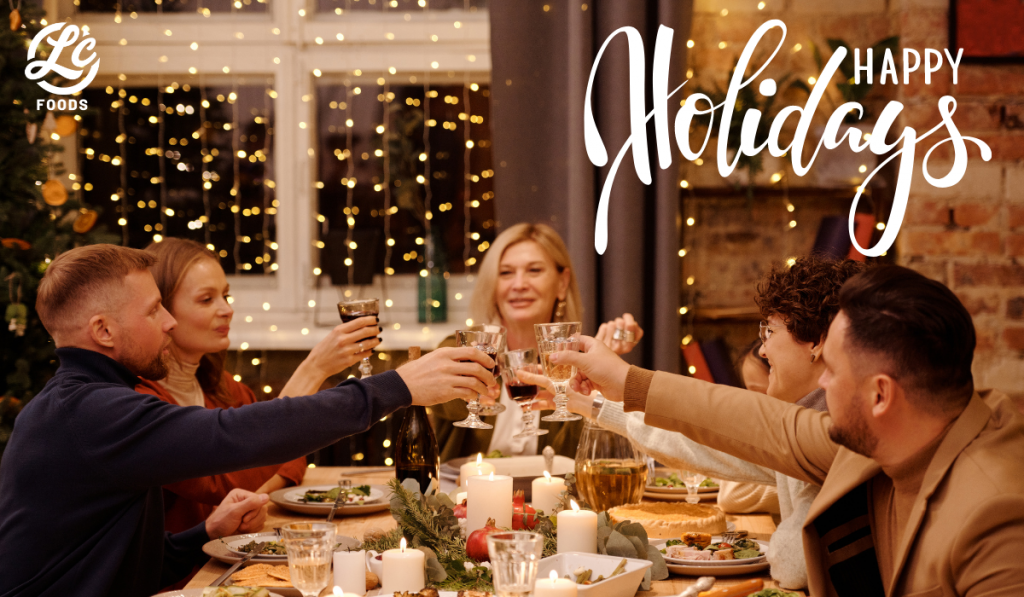 From our family to yours, we wish you all the joy the holiday season brings!