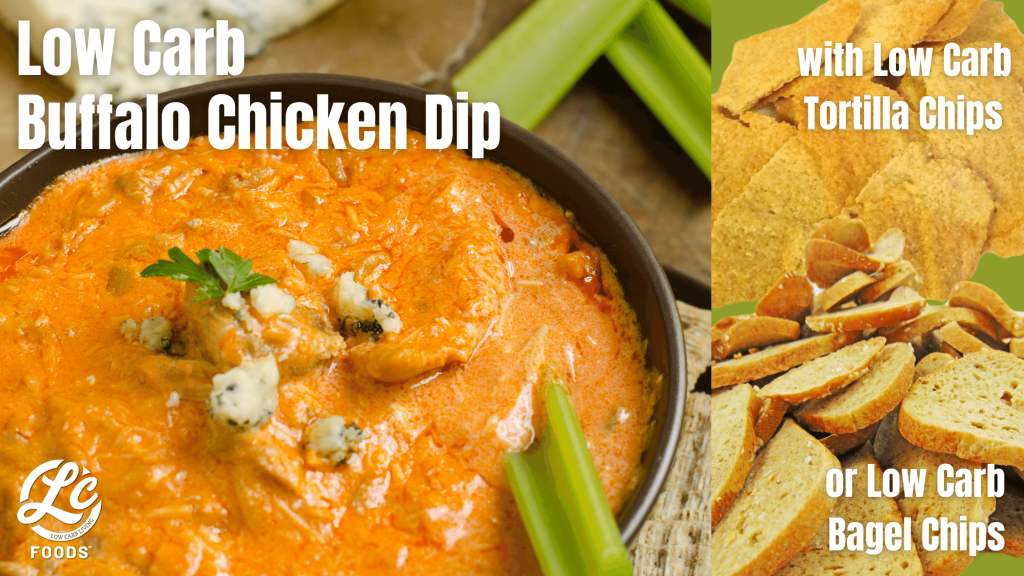 Ingredients:
2 cups shredded cooked chicken
1 – 8 ounce package of full-fat cream cheese, softened
1/2 cup hot sauce (optional, if desired to be spicy)
1/2 cup ranch dressing
1/2 cup blue cheese crumbles
LC Tortilla Chips (prepared according to package directions) or LC Sea Salt and Garlic Bagel Chips
Method:
Preheat the oven to 350 degrees F.
Mix all ingredients in a large bowl. Spoon into shallow 1-quart baking dish.
Bake for 20 minutes or until mixture is heated through; stir.
Sprinkle with green onions and extra blue cheese crumbles, if desired.
Serve with celery sticks and LC Bagel Chips or LC Tortilla Chips.
Total carb counts vary and depend on the products used. Please refer to free apps, such as My Fitness Pal or Carb Manager to calculate nutritional information.