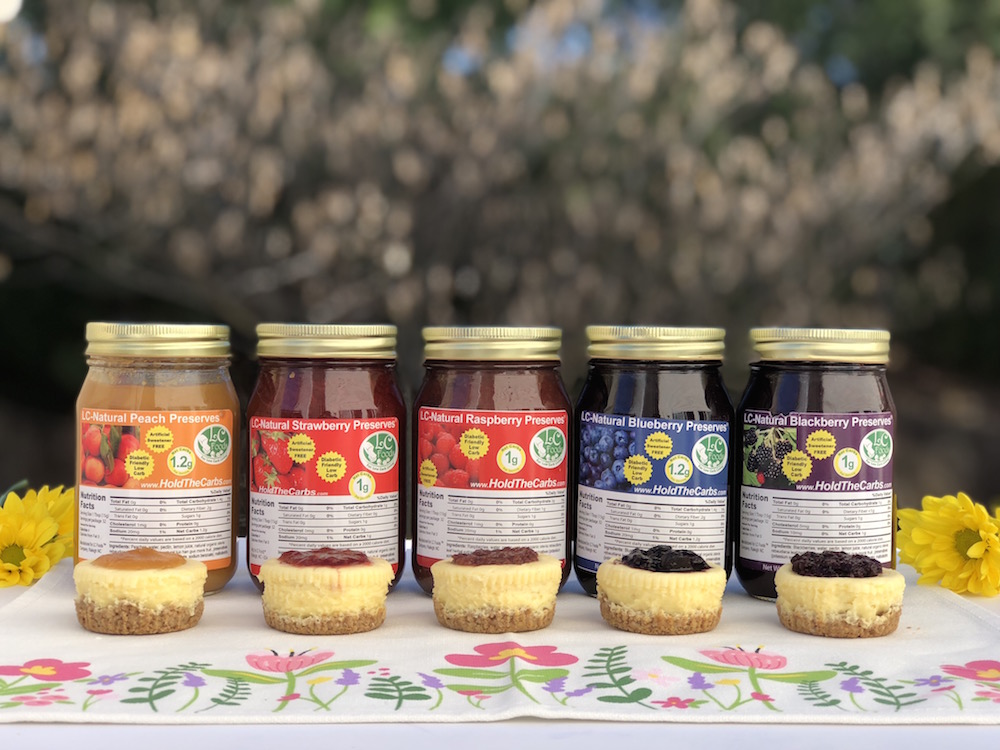 Ingredients:
For the Crust:
For the Filling:
2- 8oz packages cream cheese, softened (not light or neufchatel)
1 tsp pure vanilla extract
2 eggs
For the Topping:
Method:
Preheat oven to 325 degrees
Line a muffin tin with baking cups
In a medium mixing bowl, combine crust ingredients and mix until it holds together
Press about 2 Tbsp of the crust mixture in the bottom of each muffin cup
In a separate mixing bowl, beat cream cheese, vanilla extract and sweetener until well blended
Add the eggs one at a time on low speed
Spoon mixture over crusts, filling about 3/4 of the way up
Bake for 20-25 minutes, until centers are just about set
Allow to cool completely before topping with the fruit preserves
Enjoy!
Makes 12 cheesecake bites
Total carb counts vary and depend on the products used. Please refer to free apps, such as My Fitness Pal or Carb Manager to calculate nutritional information.