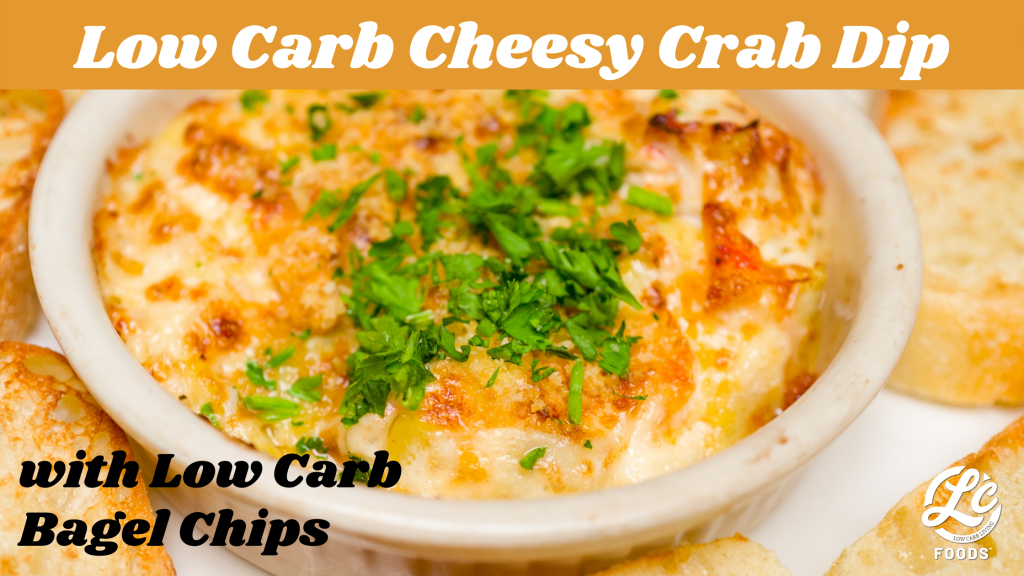 Ingredients:
8-ounce package full fat cream cheese or Neufchatel, softened
1/2 cup mayonnaise
1/2 cup sour cream
1 cup shredded sharp cheddar cheese
1 tablespoon white onion, grated
2 – 6 ounce cans lump crab meat
1 teaspoon all-purpose seasoning
1/2 teaspoon Worcestershire
1/2 lemon, juiced
2 tablespoons finely chopped Italian parsley
a few drops of hot sauce, to taste
freshly ground black pepper to taste
Sliced green onions, for garnish
Method:
Set your oven to 350 degrees F. Grease a small baking dish with butter or non-stick spray.
In a mixing bowl, cream together mayonnaise, sour cream, and cream cheese. Add all other ingredients and continue to mix until completely combined.
Spoon into a small baking dish.
Bake for 25 to 30 minutes until the cheese is starting to brown on the top and the dip is starting to bubble.
Serve with LC Bagel Chips and enjoy!