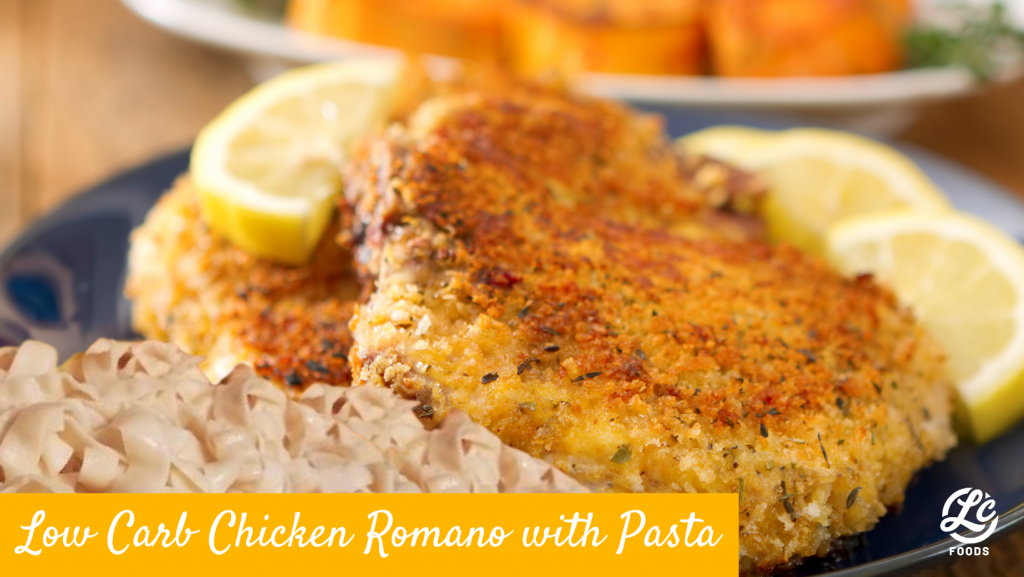 Ingredients:
Method:
Preheat the oven to 350 degrees
Pound the chicken breasts between 2 sheets of parchment paper to an even 1″ thickness
Season the chicken with salt and pepper on both sides
In a shallow dish, mix LC Thick'n Saucy with the egg.
In another shallow dish, combine Low Carb Seasoned Bread Crumbs with lemon zest and Romano cheese
Dredge chicken breasts in the egg mixture first, then in the bread crumbs mixture, coating both sides.
Heat olive oil in a cast iron skillet over medium-high. Once the oil is shimmering, fry the cutlets until golden brown on each side.
Add the fried chicken to a greased baking dish and top with shredded mozzarella. Bake for 10 minutes, or until the chicken is cooked through.
Garnish with lemon wedges and serve over prepared Low Carb Egg Noodles Pasta.