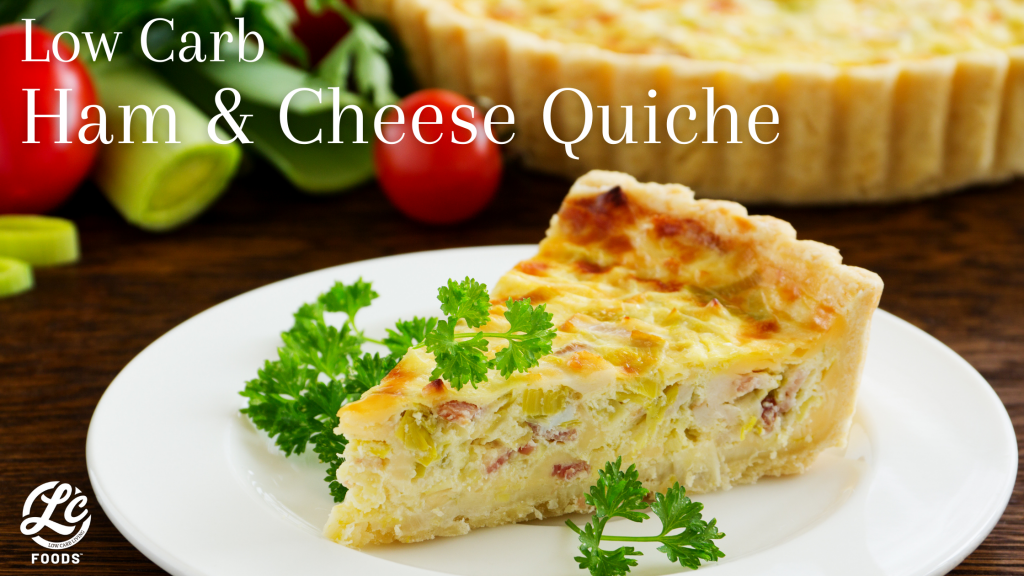 Ingredients:
1 pie crust, prepared with LC Pie Crust Mix
8 large eggs
½ cup heavy cream
½ cup water
3/4 teaspoon salt
1/4 teaspoon black pepper
1 cup cooked ham chopped
1-1/2 cups shredded cheese divided 3 tablespoons green onions
Method:
Preheat oven to 350 degrees.
Prepare one pie crust using LC Pie Crust Mix according to package directions. Roll out the dough on a prepared surface and fit it into a 9" pie plate. If desired, pinch to form a fluted edge. For a crispier crust, pre-bake the pie crust for about 15 minutes.
In a large mixing bowl, whisk together the eggs, heavy cream, water, salt and pepper.
Add the ham, ½ cup of cheese and green onions to the bottom of the prepared pie crust and pour the egg mixture over the top, then add the rest of the cheese.
Bake for about 25 minutes and then carefully wrap the quiche with aluminum foil to prevent the crust from browning too much. Put it back in the oven and bake for another 10-15 minutes, until the center is completely cooked.
Let it cool for 5-10 minutes, slice and serve.
Total carb counts vary and depend on the products used. Please refer to free apps, such as My Fitness Pal or Carb Manager to calculate nutritional information.