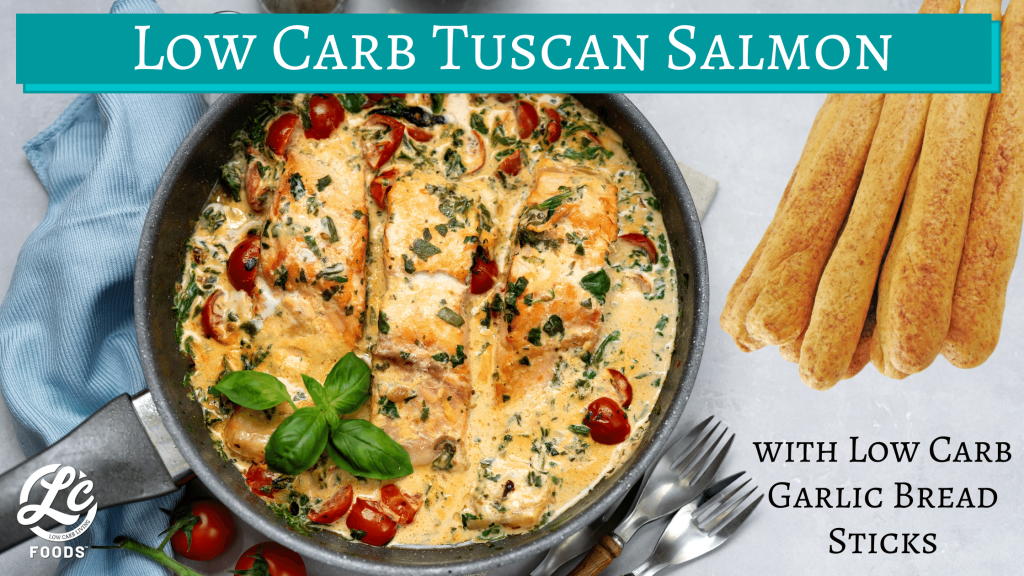 Ingredients:
3 salmon filets
2 teaspoons olive oil
2 tablespoons butter
5 finely chopped garlic cloves
1 small yellow onion, chopped
1/3 cup vegetable broth
5 ounces jarred sun-dried tomato in oil, drained or grape tomatoes
1 3/4 cups heavy cream
Salt and pepper, to taste
3 cups fresh baby spinach
1/2 cup grated Parmesan
1 tablespoon chopped fresh parsley and fresh basil
Method:
Season the salmon filets on both sides with salt and pepper, then heat the oil in a large skillet over medium-high heat. Sear the salmon filets in the hot pan flesh-side down for 5 minutes, flip and sear on the other side until salmon is cooked to your liking. Remove from the pan and set aside, but don't clean the pan.
Melt the butter in the same pan along with the remaining cooking juices over medium heat. Add in the chopped garlic and saute for about a minute. Add the onion and saute until they are translucent. Add the sun-dried tomatoes and after about 1-2 minutes, pour in the vegetable broth. Allow the sauce to slightly reduce.
Reduce the heat to low and add the heavy cream. Bring to a low simmer, stirring often and season with salt and pepper to taste. Add baby spinach and allow to wilt in the sauce. Add parmesan cheese and allow the cream sauce to simmer until cheese melts. Turn the heat off and add the seared salmon filets back into the pan with the cream sauce and spinach, sprinkle with the parsley and spoon the sauce over the salmon.
Plate the salmon and sauce and garnish with basil and grated parmesan, if desired. Serve with LC Garlic Bread Sticks and enjoy!