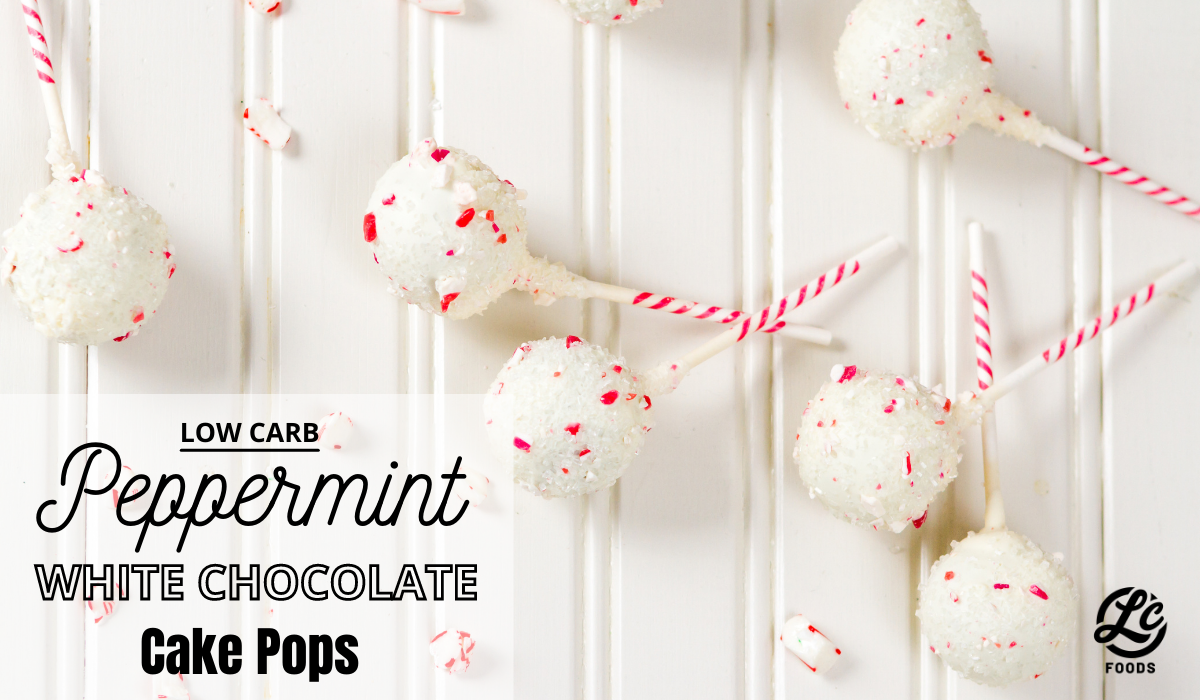 Ingredients:
1 package Low Carb Yellow Cake Mix
3 eggs, beaten
4 Tbsp unsalted butter, melted
1 1/2 tsp vanilla extract
1/2 tsp peppermint extract
4 Tbsp low carb sour cream
1/4 cup coconut butter, melted
Crushed sugar free peppermint candies or candy canes
Method:
Preheat the oven to 350°F and coat a 8-inch square baking pan with nonstick spray or butter.
In a large bowl, place the entire package of the Low Carb Yellow Cake Mix and add eggs, butter, vanilla, peppermint, sour cream and mix thoroughly, 1-2 minutes.
Pour batter into the prepared pan and bake at 350°F for 23 minutes or until the top springs back and the knife inserted into the middle comes out clean. Cool 15 minutes in the pan before turning out onto the cooling rack.
Once cooled, break the cake apart in a large bowl. Add melted coconut butter and mash well into crumbs.
Portion and divide cake pops using a 1/4 cup cookie scoop. Using your hands, make the cake pops as even and smooth as you can. Place them on a baking sheet or tray and add a cake pop or lollipop stick to the center of each.
Place the tray in the freezer for 20-30 minutes until they are firm and their shape holds together.
Melt white chocolate wafers in a small bowl over a double boiler.
Remove cake pops from the freezer. Dip and coat each pop in white chocolate and place stick side down in a wide cup or bowl with rice or something to hold them upright. Sprinkle crushed peppermints. Place the cake pops back in the refrigerator and allow chocolate to harden completely.
*All LC Foods products have full nutritional detail on their labels and website. Total carb counts for a full recipe will vary and depend on the other ingredients used. Please refer to free apps, such as My Fitness Pal, My Net Diary or Carb Manager, to calculate nutritional information.