• • • THE LOW CARB LOWDOWN • • •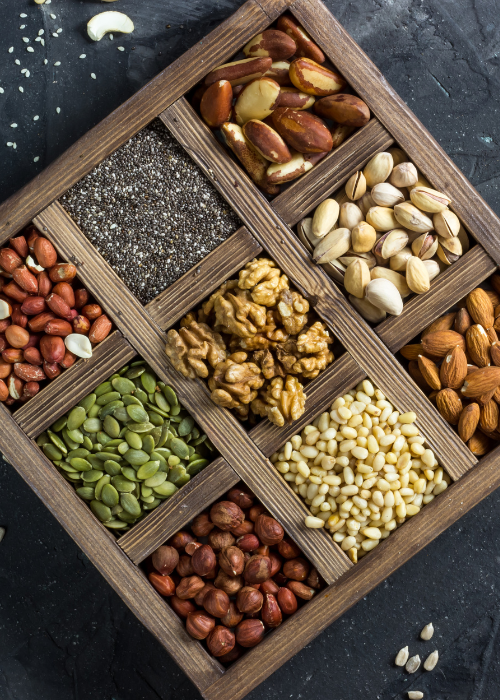 You're living a low carb lifestyle — and it's working well for you! You're experiencing all of the health benefits of cutting out unnecessary carbohydrates, controlling your weight, and enjoying a healthy, happy life. But in your excitement to switch to the low carb life, did you think about your fiber intake?
Switching to a low carb diet often means people inadvertently lower their fiber intake.
Fiber is important to your body, offering benefits such as digestive regularity, lowered impact of sugars and starches when it comes to your blood sugar level, and an overall lowered risk of heart disease and type 2 diabetes. Simply put, fiber is very beneficial, so you should be careful to consider it when selecting your low carb foods! Read more>>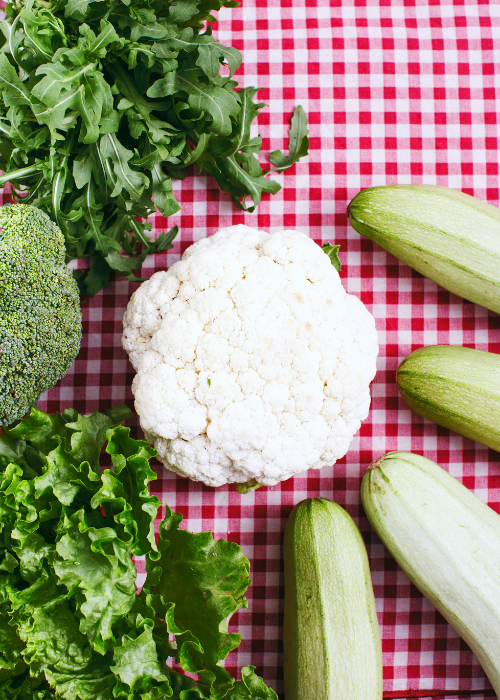 LOW CARB TIP:
Keep Your Hunger Levels Down with Fresh, Fibrous Veggies
It won't be long before fresh, local vegetables are in season and it's good to know which ones will help you feel full. Try some sautéed summer squash or zucchini as a versatile and nutritious food to eat when you want to fill up. Due to its high fiber and water content, squashes contribute to healthy digestion and can keep your hunger at bay. Cauliflower is another low-carb food with a high nutrient payoff. Loaded with fiber, cauliflower can improve digestion and keep you feeling full.
Today's Featured Recipe
Featuring LC Foods' Fiber Rich Low Carb Thin Spaghetti Pasta with 15 grams of dietary fiber per serving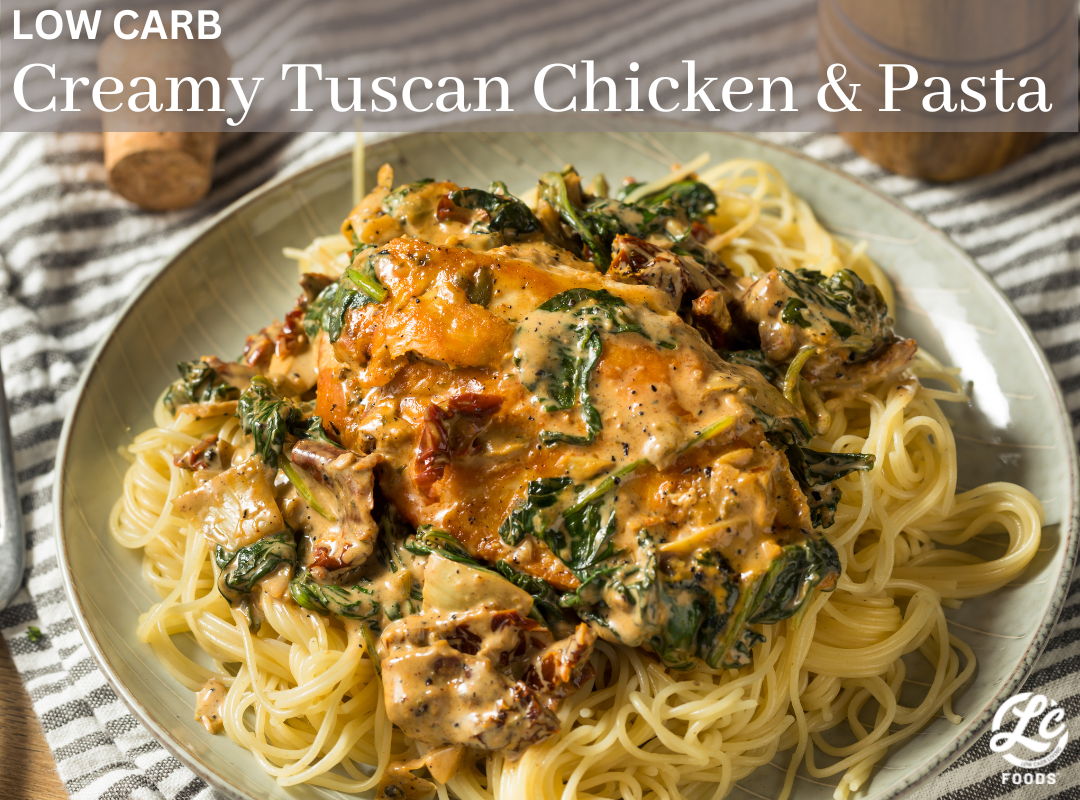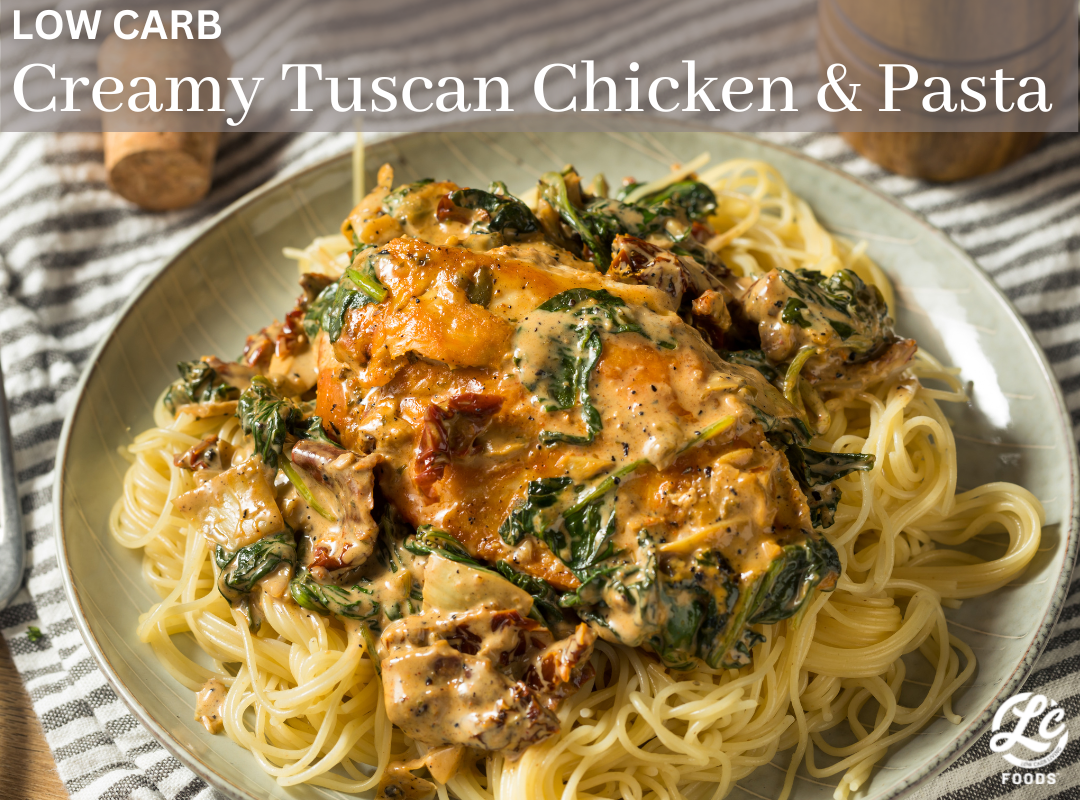 Ingredients:
1 shallot, diced
4 cloves garlic, minced
1 Tbsp Italian seasoning
1 tsp sea salt
1 tsp pepper
4 boneless, skinless chicken thighs
2 Tbsp ghee or butter
1/4 cup chicken broth
1 can LC Coconut Cream
1/2 cup sun dried tomatoes
1/4 cup basil, chopped
3 cups spinach
1 package LC Thin Spaghetti Pasta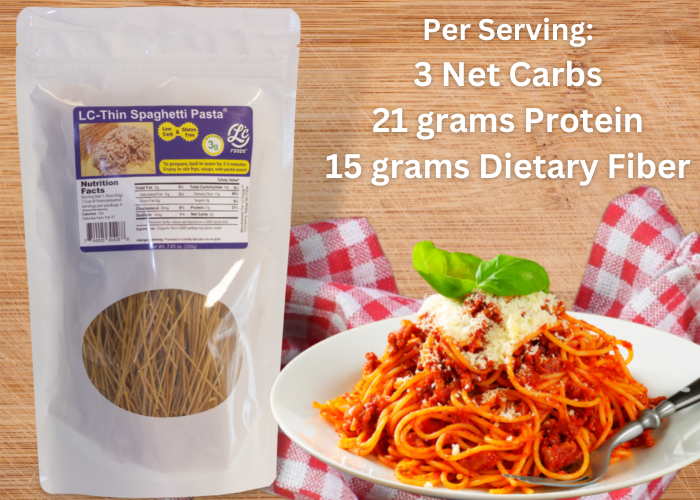 ____________________________________
"I am the first person to refuse to eat something that doesn't taste good. This pasta is really good. Fast to prepare and comes pretty close to the pasta we are all accustomed to. It is a great substitute for the "real" thing." ~ Nancy
____________________________________
You can always supplement your low carb foods with a fiber supplement such as Natural Inulin Fiber, extracted from chicory root. Adding inulin to your diet will increase your fiber count and can benefit your body in many ways including appetite control, lowering cholesterol and blood glucose levels, decreasing risk of cardiovascular disease and maintaining bowel health. Try adding inulin to your baked goods, spaghetti sauce, soups, yogurt or even stirred into your coffee or tea! Use around one teaspoon per serving to your baked goods recipe.
LC Foods: Your One-Stop Shop for All Things Keto and Low Carb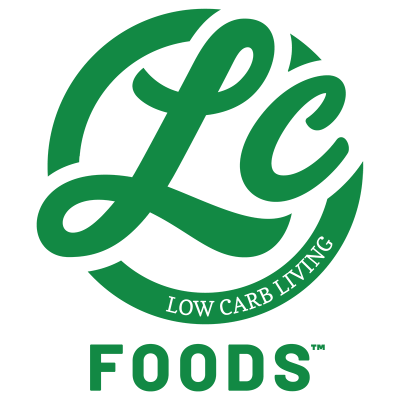 LC Foods is your one-stop shop for all things low carb, keto, paleo, and diabetic-friendly. Whether you're looking for low carb snacks, breads, desserts, or even low carb pasta like Keto noodles and low carb noodles, we have it all. With a wide variety of products and recipes, you can easily find something that fits your diet needs.