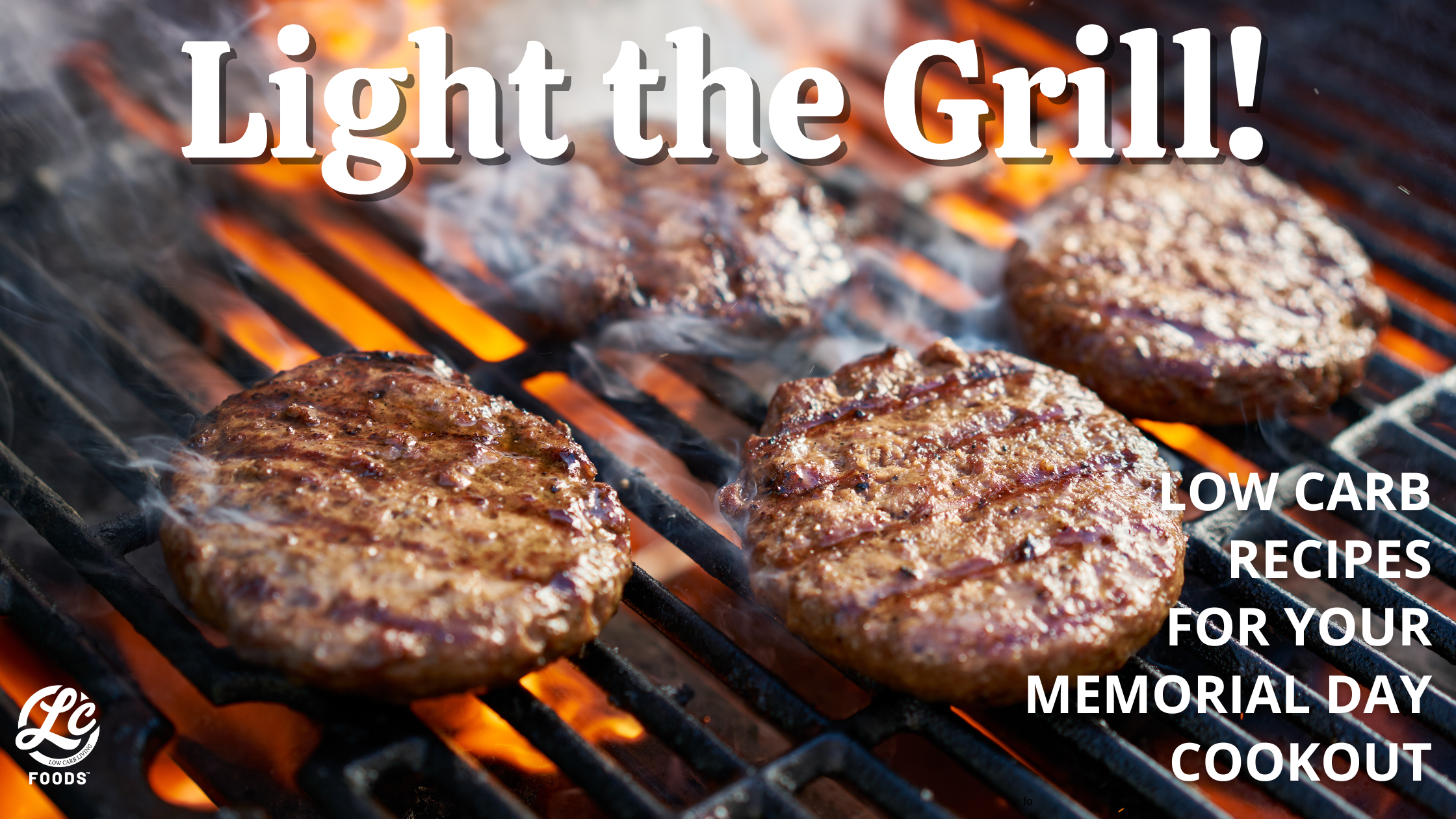 Delicious Low Carb & Keto Recipes, made with Healthy Products from LC Foods!
You don't have to miss out on all the fun at a cookout because you are leading a Low Carb and Keto Lifestyle! LC Foods has you covered with all you need to have a successful cookout without compromising – from Buns and Rolls to delicious Keto Chips and Snacks. So have a great time and not feel guilty the next day!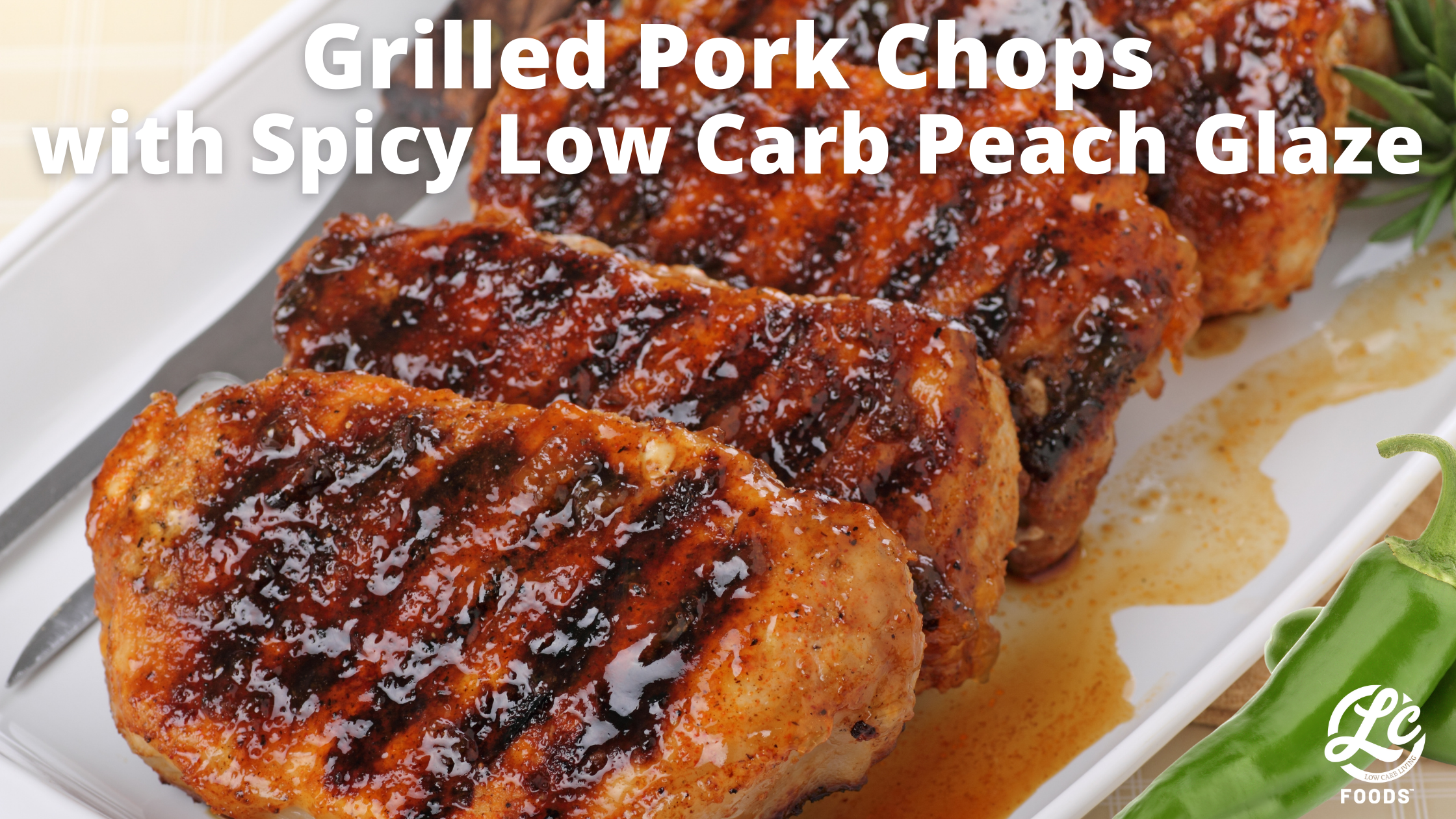 Ingredients:
For the Brine:
1/4 cup table salt
4 cups water
6 boneless pork chops, about 3/4″ thick
Coarse ground black pepper
For the Glaze:
1/2 cup dry white wine
1 jalapeno, seeded, deveined and chopped
1/4 teaspoon red pepper flakes
1 Tablespoon butter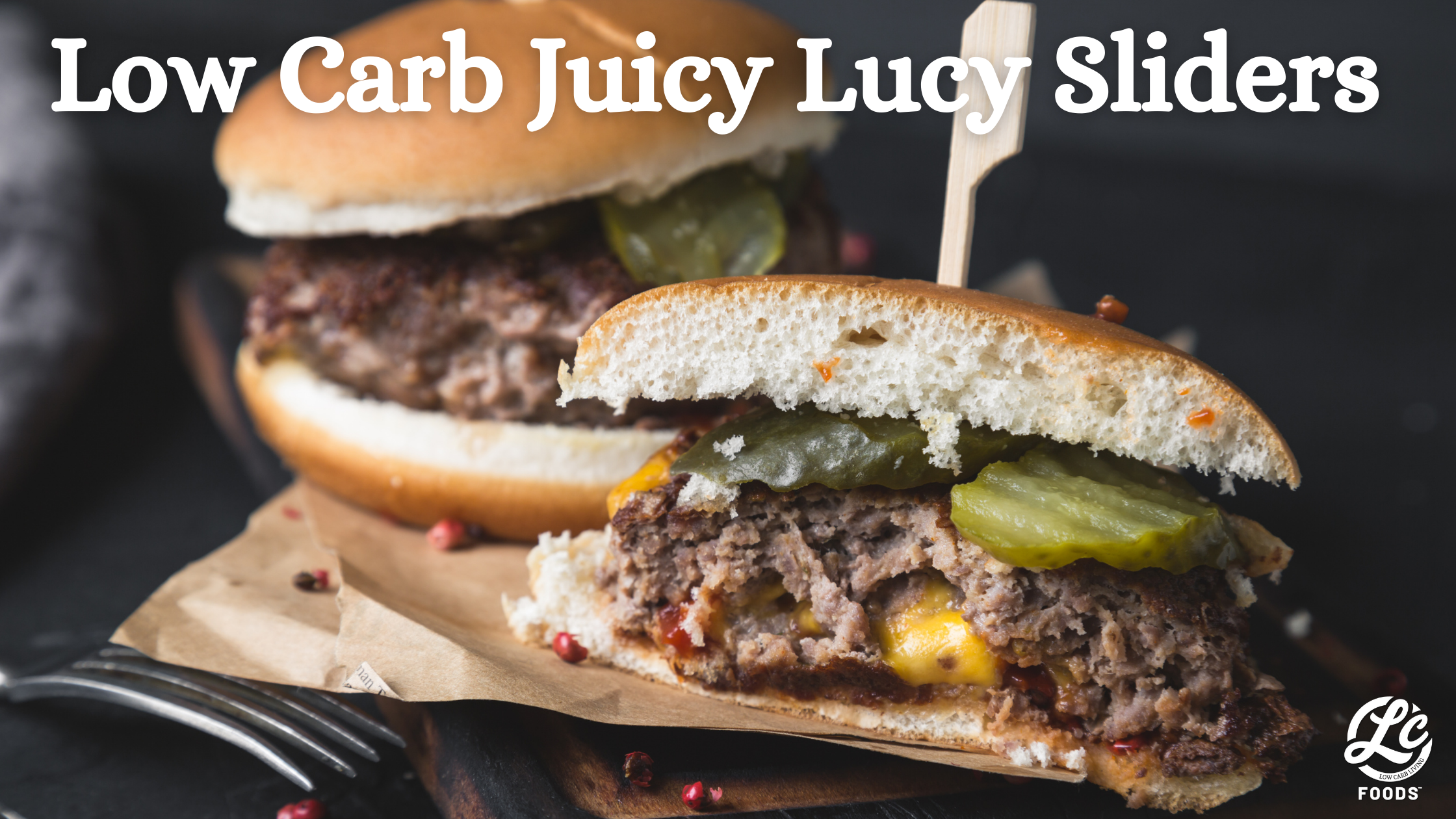 Ingredients:
1 1/2 pounds fresh ground beef
1/2 tablespoon Worcestershire sauce
2 teaspoons garlic powder
Salt and pepper
12 ounces shredded cheddar cheese
1 package LC Soft Baked Dinner Rolls, sliced and buttered
Vegetable oil (for grill grates)
Toppings of your choice, such as sugar free ketchup, mustard, mayonnaise, bacon, pickles, tomato slices, onion, lettuce
---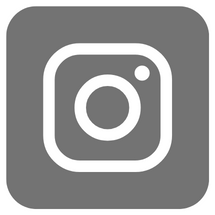 We would love to see some of your recipes using LC Foods products! Share them with us on Instagram today: @lcfoodscompany
---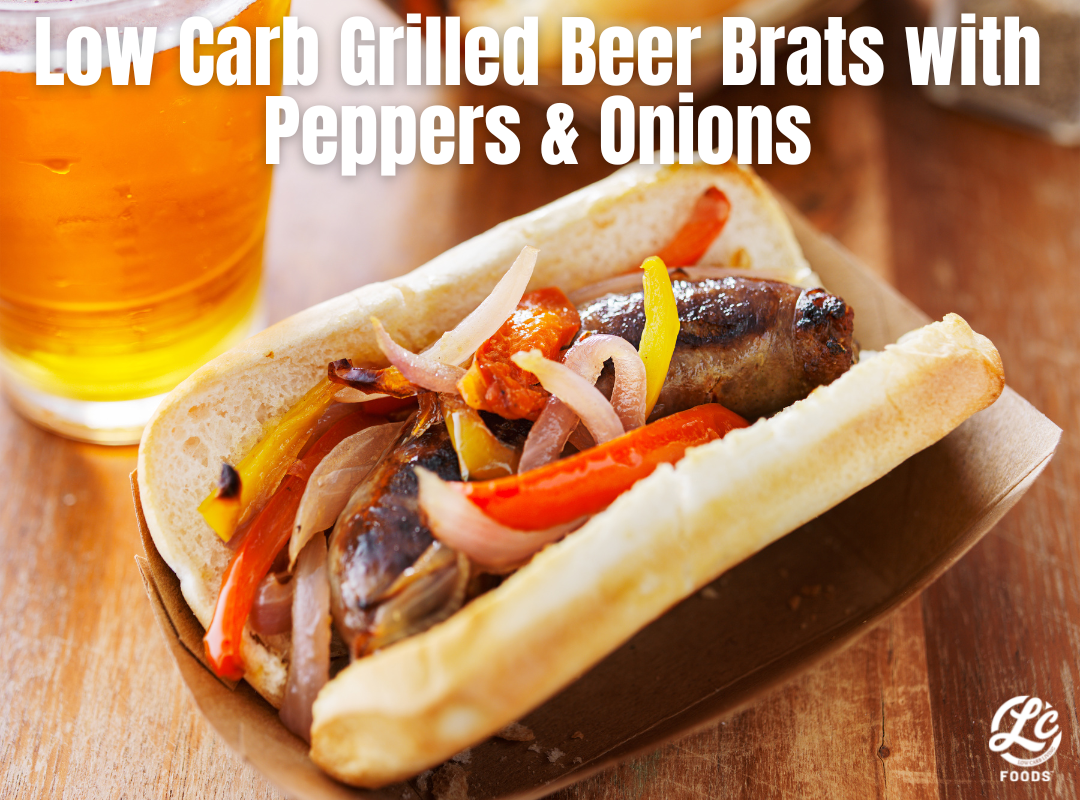 ---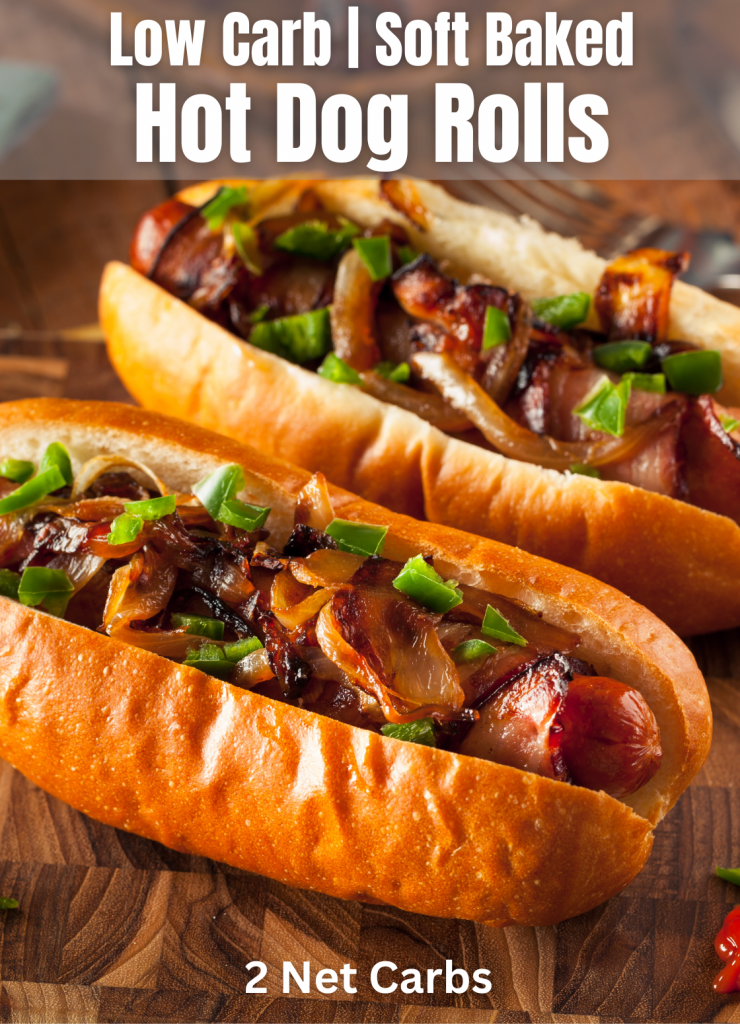 Featuring LC Soft Baked Hot Dog Rolls
"These buns are very good, and up to standards of the "real thing." I've tried attempts at low carb versions by others, and not even close to what is expected of a hot dog bun. Though they resemble hoagie rolls in size and texture more than the carb-filled versions, it really does hit the spot. I, unfortunately, am a big time bread person for many decades before dropping >100LB on Keto, and these fill the need when I am hankering for a fat hotdog with bun! I recommend these." ~ Jay
---
Ingredients:
4 brats (check ingredients for added sugar)
1 red onion sliced thin
1 red bell pepper sliced thin
1 orange bell pepper sliced thin
16 oz low carb beer, such as Bud 55 or Michelob Ultra
1 tbsp olive oil
dash salt
dash freshly ground black pepper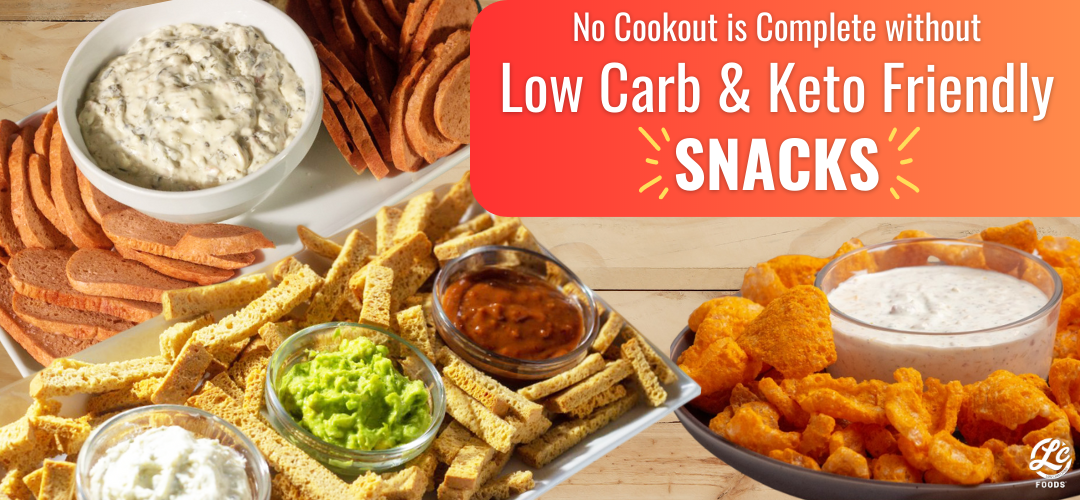 LC Foods has the widest selection of the BEST KETO CHIPS & SNACKS on the market. Check out all of our crunchy options HERE!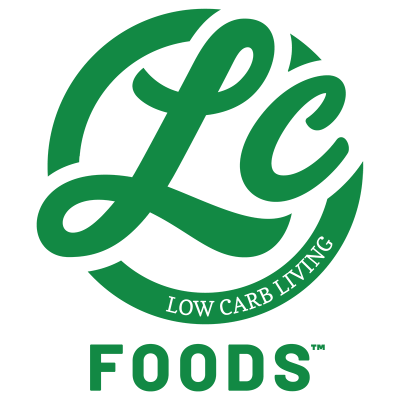 LC Foods is your one-stop shop for all things low carb, keto, paleo, and diabetic-friendly. Whether you're looking for low carb snacks, breads, desserts, or even low carb pasta like Keto noodles and low carb noodles, we have it all. With a wide variety of products and recipes, you can easily find something that fits your diet needs.