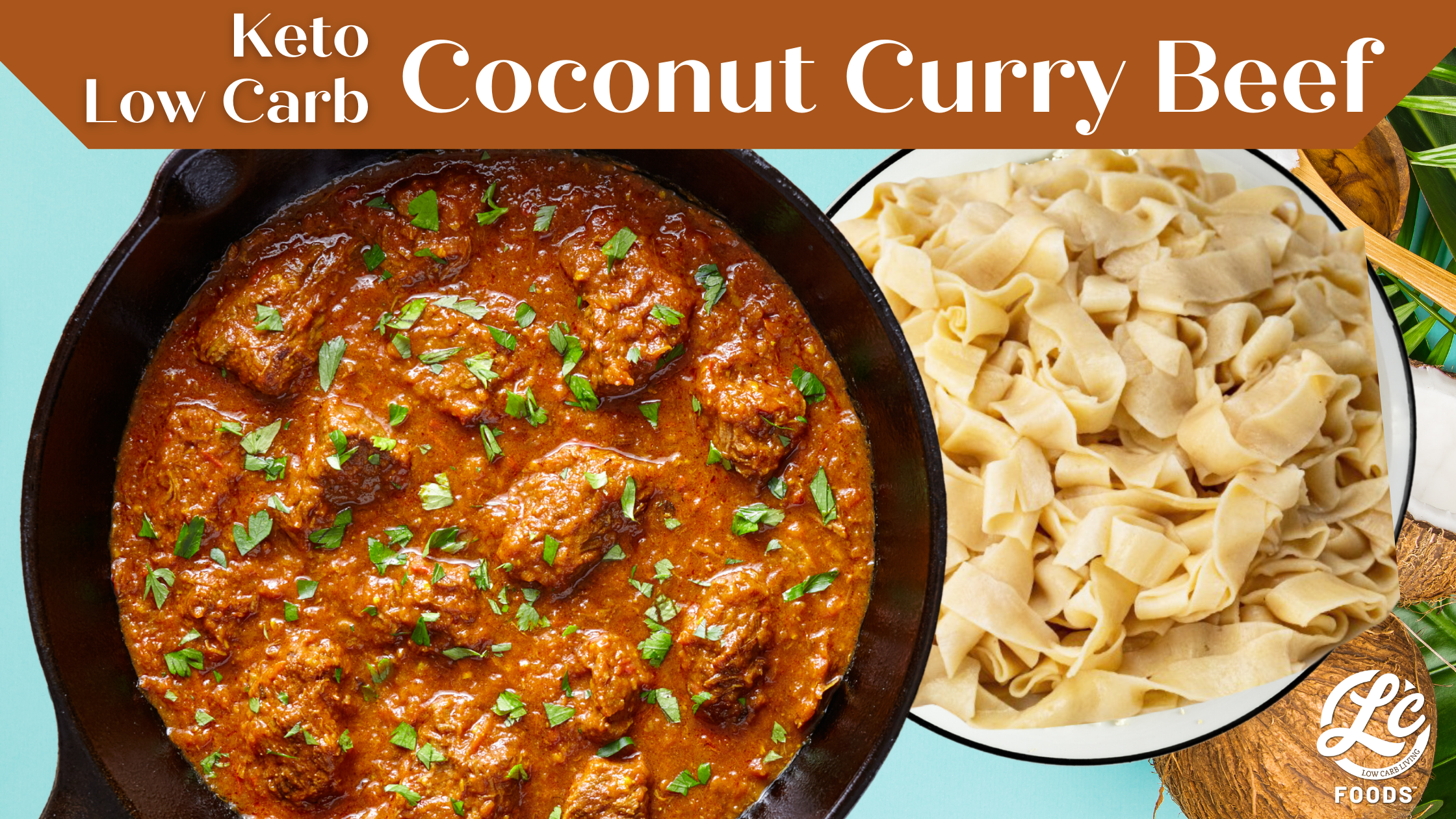 Ingredients:
2 tablespoons extra virgin olive oil
2 tablespoons curry powder
1 tablespoon tomato paste
2 cloves minced garlic
2 sweet bell peppers, cut into bite size pieces
1-1/2 pounds top sirloin or other tender beef, cut into bite size pieces
1/2 teaspoon salt
1/4 teaspoon pepper
1 13-1/2 ounce can LC Coconut Cream
1 tablespoon LC White Sugar Sweetener, Erythritol
Cooked cauliflower rice or LC Egg Noodles Pasta, cooked according to package directions
Method:
Heat the olive oil in a Dutch oven over medium-high heat. Add the curry powder and cook, stirring often, for about 1 minute.
Stir in the tomato paste, minced garlic and sweet peppers. Cook until the peppers are starting to soften, about 3-4 minutes.
Season the beef with the salt and pepper and add it to the pot. Cook for about 5 minutes, or until it's fully cooked.
Pour in the LC Coconut Cream and stir. Add the LC White Sugar Sweetener.
Put a lid on the Dutch oven so that it sits slightly ajar, leaving a little opening so that it will vent. This will allow the sauce to thicken and intensify the flavors. Cook for an additional 30 minutes, stirring occasionally.
Serve over cauliflower rice or LC Egg Noodles Pasta.
Total carb counts vary and depend on the products used. Please refer to free apps, such as My Fitness Pal or Carb Manager to calculate nutritional information.