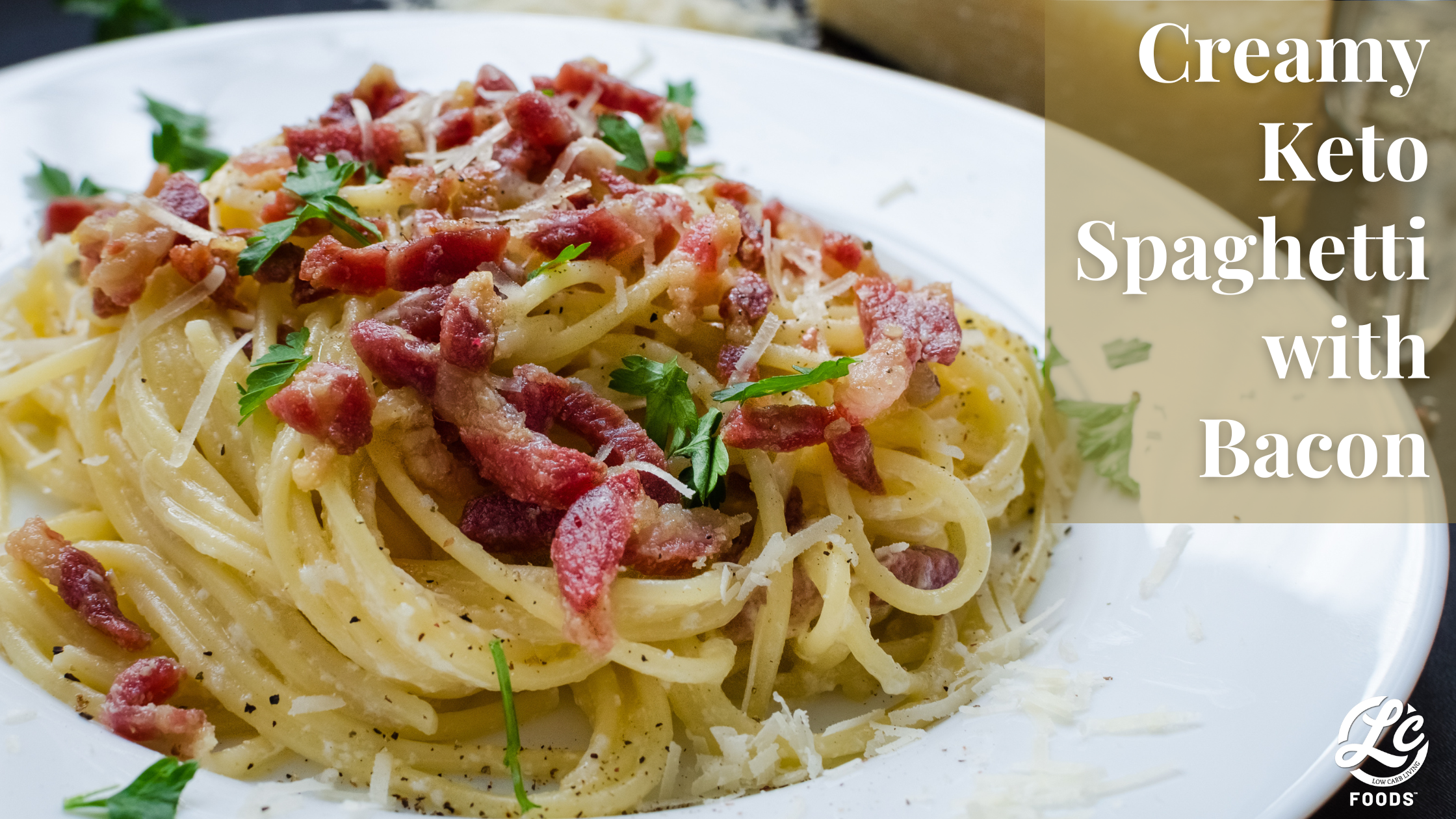 Ingredients:
4 slices bacon, chopped
1 package LC Thin Spaghetti Pasta
1 cup heavy cream
1/2 cup unsalted butter
1/2 teaspoon kosher salt, plus more for pasta water
1/2 teaspoon black pepper, plus more for garnish
2 cups freshly grated parmesan cheese, divided, plus more for garnish
1/2 teaspoon lemon zest
1 tablespoon lemon juice
Method:
In a small saucepan over medium heat, cook the bacon, stirring occasionally, until crisp.
Use a slotted spoon to transfer the bacon to a paper towel-lined plate and set it aside. Wipe the pan clean. 
Bring a large pot of salted water to a boil over medium-high heat. Cook the LC Thin Spaghetti Pasta according to package directions. 
In the same saucepan used to cook the bacon, heat the cream and butter over medium heat until hot and the butter is melted. Stir to combine and season with salt and pepper. 
Add 1 cup of the grated parmesan cheese and the lemon zest to a large bowl.
Stir the butter and cream mixture into the bowl with the parmesan cheese.
Reserve ½ cup of pasta water, then pour the pasta into a strainer, then immediately pour it into the bowl with the cream mixture.
Toss the pasta to coat it with the cream mixture, then add the lemon juice and the remaining 1 cup of cheese. Toss to combine again, thinning with the reserved pasta water as needed to make a silky sauce.
Garnish with the cooked bacon, black pepper and additional parmesan cheese.
Serve immediately and enjoy! 
All LC Foods products have full nutritional detail on their labels and website. Total carb counts for a full recipe will vary and depend on the other ingredients used. Please refer to free apps, such as My Fitness Pal, My Net Diary or Carb Manager, to calculate nutritional information.