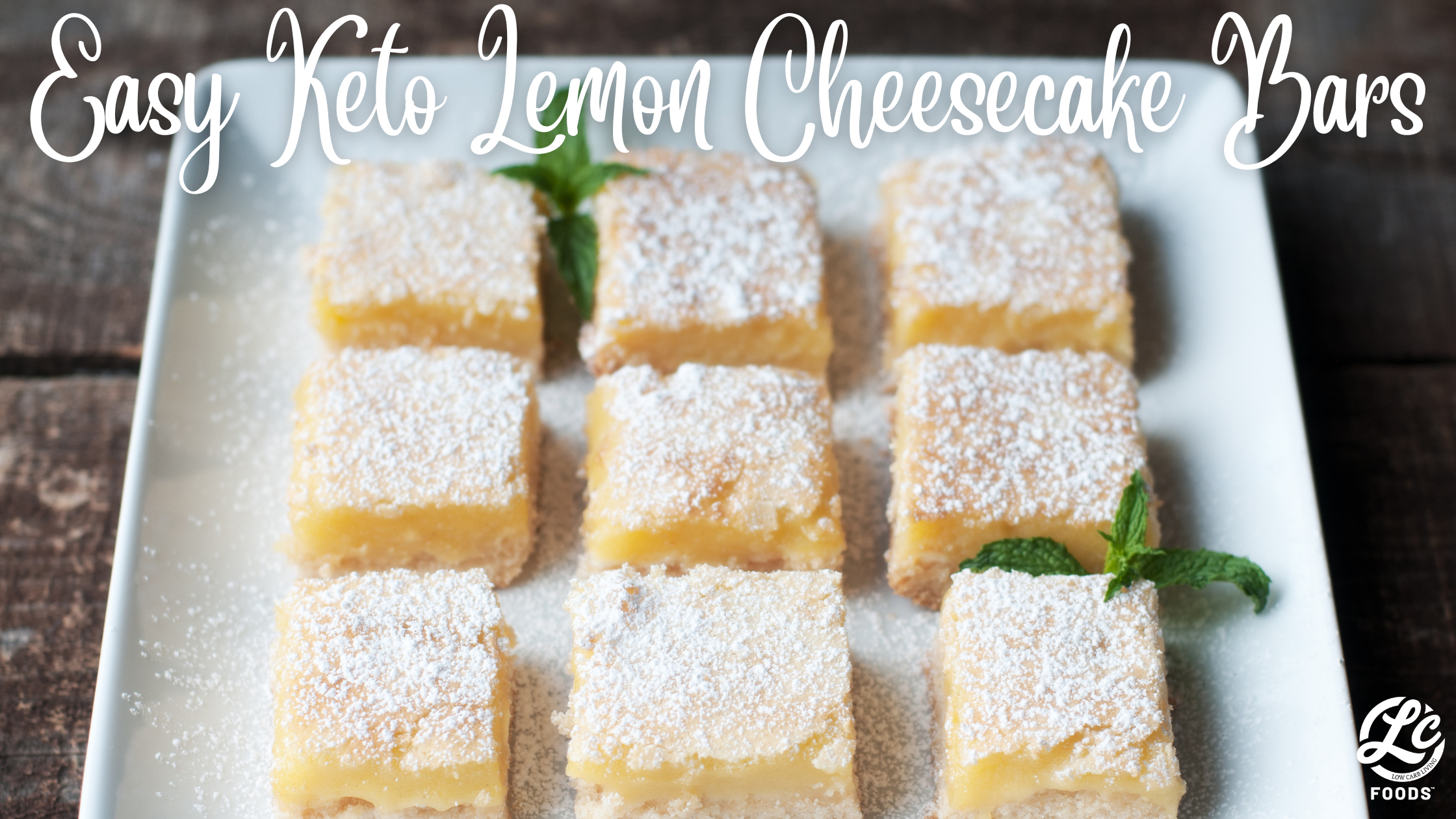 Ingredients:
Crust:
Lemon Cheesecake Filling:
2 8 oz packages cream cheese, room temperature
1 egg + 1 egg yolk
2 teaspoon vanilla extract
3 tablespoon lemon juice
2 tablespoon lemon zest
Method:
Preheat oven to 350°
Line an 8×8 baking pan with parchment paper or aluminum foil. Lightly spray with cooking spray and set aside.
In a bowl, combine the melted butter, LC Pie Crust Mix and LC Confectionery Powdered Sweetener-Erythritol and mix well.
Pat the crust into the bottom of the baking pan.
Bake the crust for 6-7 minutes until lightly set and starting to brown slightly. Allow crust to cool completely before adding the lemon cheesecake layer.
Combine cream cheese, egg, egg yolk, LC Confectionery Powdered Sweetener-Erythritol, vanilla, zest and lemon juice in a bowl and beat with an electric mixer until well combined.
Spread the lemon cheesecake mixture evenly over the cooled crust.
Bake 25-30 minutes, until a toothpick placed in the center comes out clean.
Allow it to cool, then slice into squares.
Optional: Dust the top of the cooled lemon cheesecake with additional LC Confectionery Powdered Sweetener.
Enjoy!
All LC Foods products have full nutritional detail on their labels and website. Total carb counts for a full recipe will vary and depend on the other ingredients used. Please refer to free apps, such as My Fitness Pal, My Net Diary or Carb Manager, to calculate nutritional information.