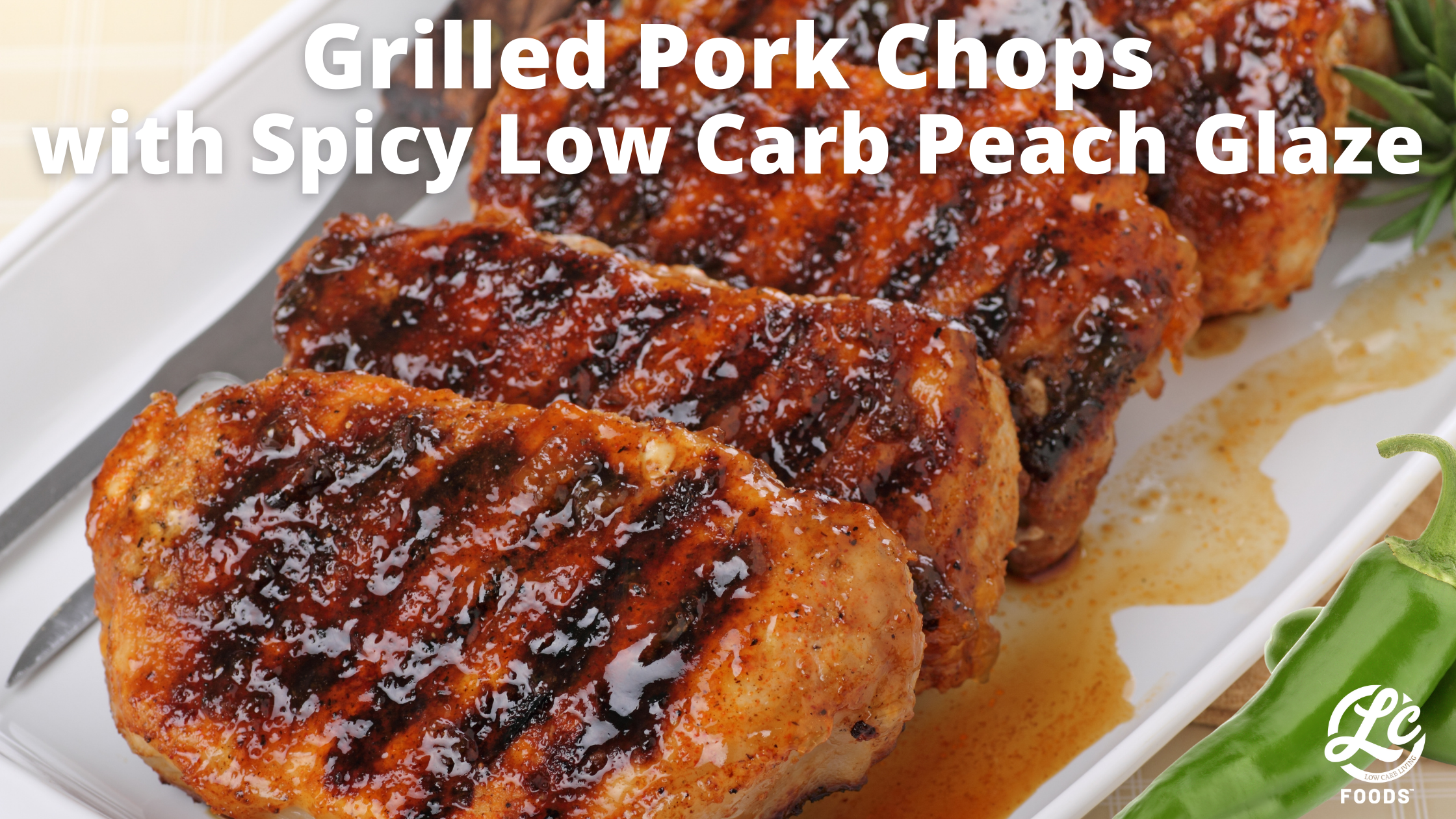 Ingredients:
For the Brine:
1/4 cup table salt
4 cups water
6 boneless pork chops, about 3/4″ thick
Coarse ground black pepper
For the Glaze:
1/2 cup dry white wine
1 jalapeno, seeded, deveined and chopped
1/4 teaspoon red pepper flakes
1 Tablespoon butter
Method:
In a container large enough to hold the pork chops, add the salt and water and stir to dissolve. Add pork chops, ensuring they are completely submerged.
Refrigerate and allow them to soak in the brine for at least 30 minutes, but not more than 2 hours.
Just before grilling, prepare the glaze. Heat the stove to low-medium heat. In a small saucepan, add the wine, LC No Sugar Added Peach Preserves, jalapeno and red pepper flakes. Bring to a boil, lower the heat and simmer until reduced by about half and the mixture has thickened. Remove from heat and stir in butter. Set aside.
Remove pork chops from the brining solution and pat dry. Season each side with coarse ground black pepper.
Preheat all grill burners on high for 15 minutes. Then turn all burners down to low and place the pork chops on the grill. Turn and rotate the chops every five minutes for about 15 minutes.
Using a meat thermometer, check the internal temperature of the pork chops at the thickest point. When it has reached an internal temperature of 135 degrees, brush the glaze on them, flip and brush the other side.
Continue to cook the pork chops until the internal temperature reaches 145 degrees, remove them from the grill and let them rest for about 5 minutes.
Serve and enjoy!
All LC Foods products have full nutritional detail on their labels and website. Total carb counts for a full recipe will vary and depend on the other ingredients used. Please refer to free apps, such as My Fitness Pal, My Net Diary or Carb Manager, to calculate nutritional information.