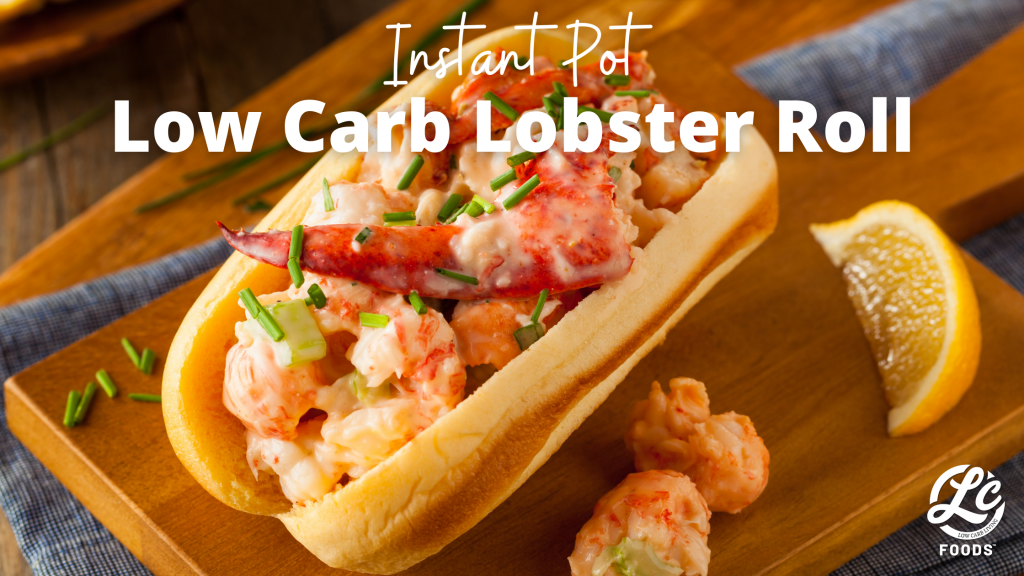 Ingredients:
2 pounds Lobster Tails – raw, in the shell and thawed
1-1/2 cups of Chicken Broth
¼ cup diced celery
1/2 cup of mayonnaise
4 tablespoons (1/2 stick) of unsalted butter, divided and melted
1 lemon cut in half
1 teaspoon Old Bay seasoning (plus a few shakes for the broth)
LC Hot Dog Rolls, sliced
Method:
Pour the chicken broth into the Instant Pot with a few sprinkles of Old Bay seasoning. Add the trivet and lay each lobster tail, meat side up, on the trivet. Squeeze one half of the lemon over the lobster.
Secure the lid, be sure to turn the valve into the "Seal" position and press "Manual" or "Pressure Cook" High Pressure for 4 minutes.
While the lobster tails are cooking, set up an ice bath and chop the celery.
Carefully do a quick release by turning the valve to "Vent." As soon as the venting has completed, immediately transfer the lobster tails to the ice bath to stop the cooking process so that they don't overcook.
Using kitchen shears with the meat side of the tail up, cut the hard shell of the tail down the center. Remove the meat and chop it up into large chunks.
In a mixing bowl, add the lobster, celery, mayonnaise, half of the melted butter, Old Bay and the lemon juice from the remaining lemon half. Mix well and put in the fridge for at least 15 minutes or up to 2 hours.
Just before you're ready to take the lobster back out of the fridge, prepare the LC Hot Dog Rolls by brushing the insides with the remaining melted butter. Heat a frying pan on the stove and lay the buns butter side down and press with a spatula for about 2 minutes until lightly browned.
Fill each roll with desired amount of lobster meat and enjoy!