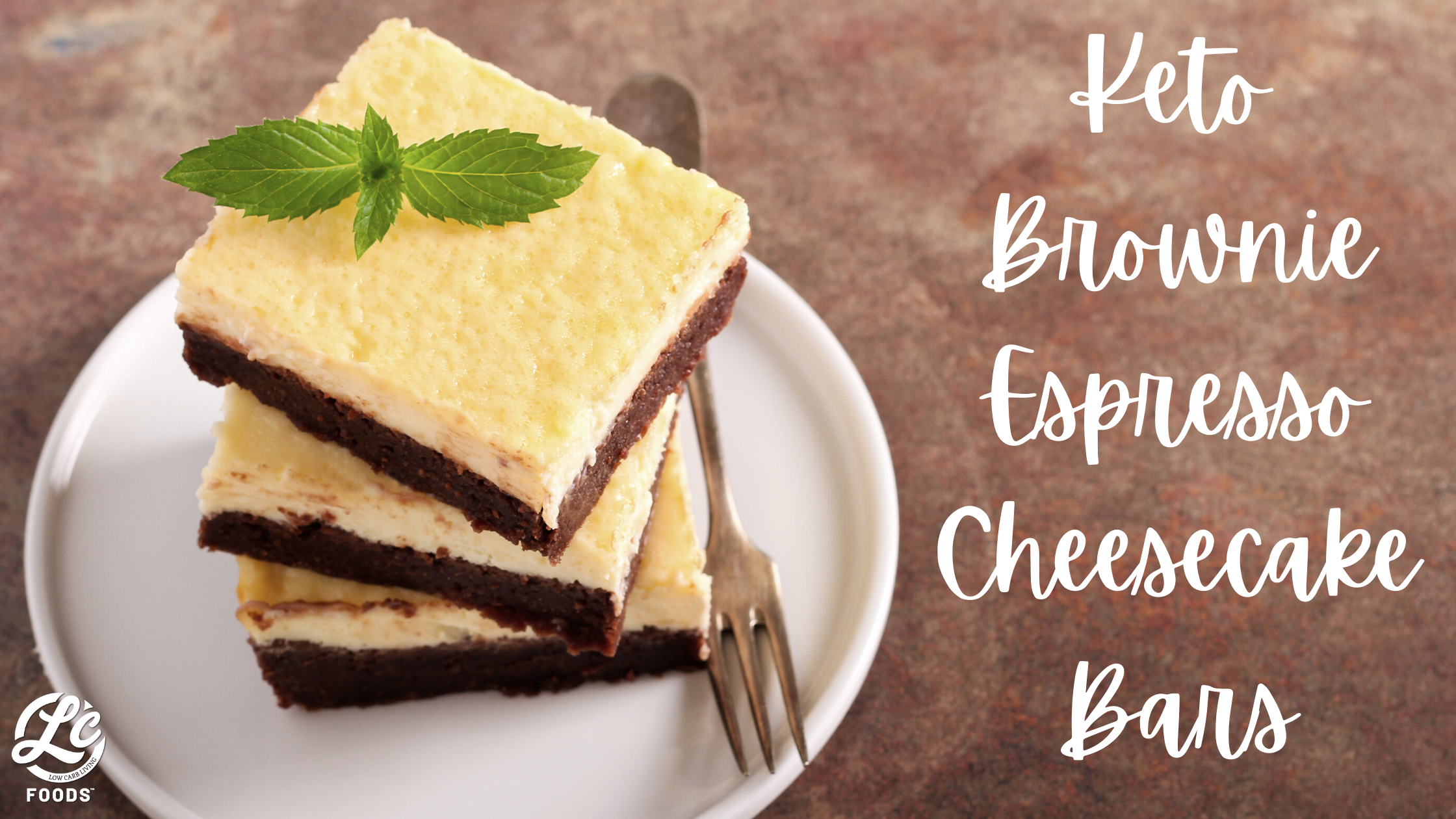 Ingredients
For the Brownie Crust:
1 package LC Chocolate Brownie Mix
4 medium-large eggs, beaten
1/3 cup unsalted butter, melted
½ cup full fat sour cream
1/3 cup + 4 tsp water
For the Cheesecake Filling:
16 ounces full fat cream cheese, softened
2 large eggs
2 tablespoons instant espresso powder
1 teaspoon vanilla extract
Method:
For the Brownie Crust:
Preheat the oven to 350° F.
In a large bowl, place the entire package of LC Chocolate Brownie Mix.
In a separate smaller bowl, mix the rest of the brownie crust ingredients thoroughly.
Add the wet mixture to the bowl with the brownie mix, and stir thoroughly by hand or with an electric mixer.
Pour the batter into a greased 9″ x 13″ pan and bake for 15 minutes. (The brownie bottom will only be partially baked.)
Remove from the oven and set aside to cool.
For the Cheesecake Filling:
Combine the cream cheese, eggs, LC Erythritol Sweetener, espresso powder, and vanilla extract in a blender and blend until smooth.
Pour over the partially baked brownie crust and spread out evenly in the pan.
Bake the cheesecake bars at 350° F for 20 minutes, or until set and a toothpick inserted in the center is clean.
Remove from the oven and cool.
Chill for at least 1 hour (or longer), and cut into squares to serve.
Enjoy!
All LC Foods products have full nutritional detail on their labels and website. Total carb counts for a full recipe will vary and depend on the other ingredients used. Please refer to free apps, such as My Fitness Pal, My Net Diary or Carb Manager, to calculate nutritional information.