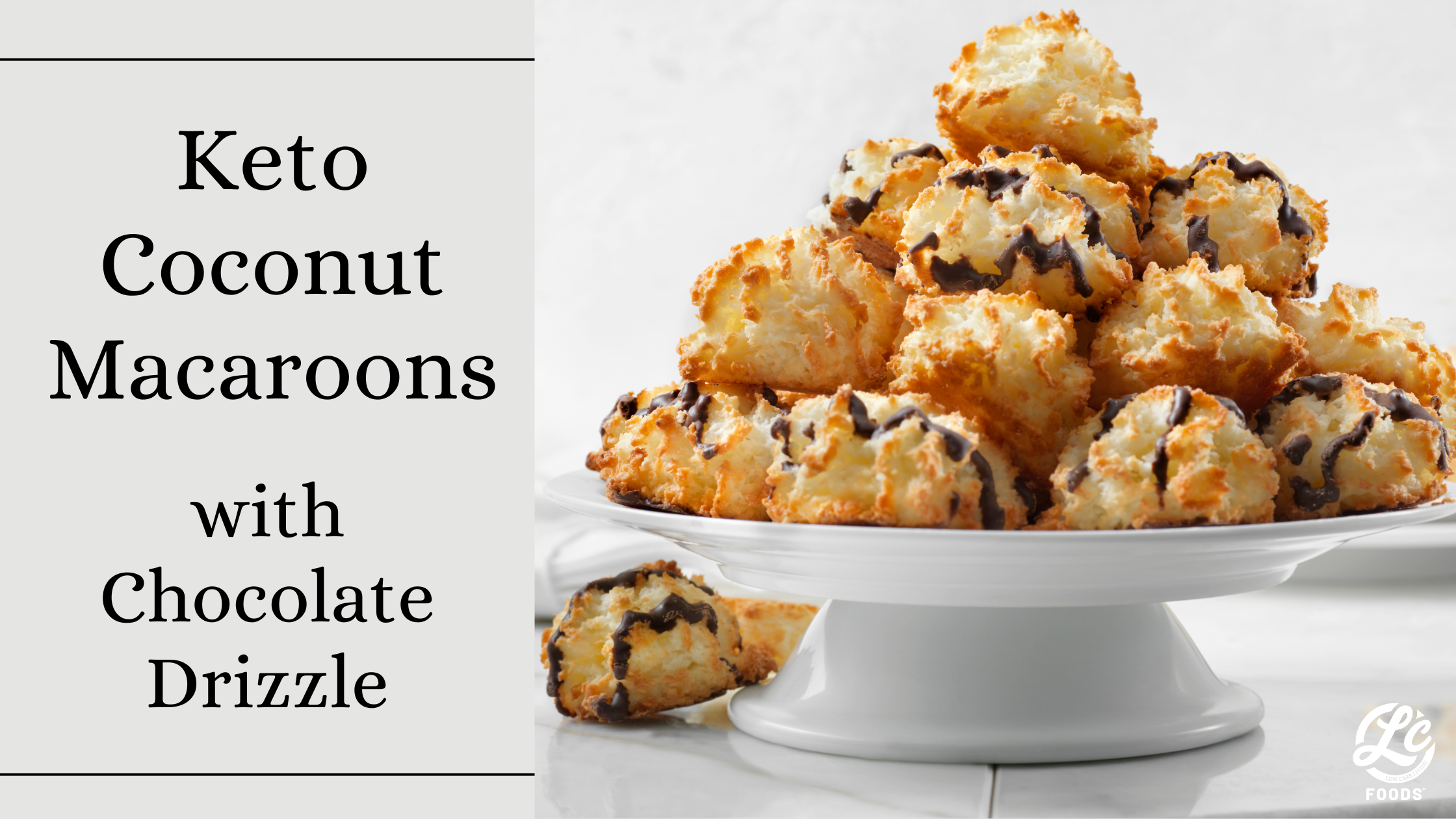 Ingredients:
Method:
Preheat the oven to 350°F.
Spread out the LC Unsweetened Shredded Coconut on a baking sheet and placing in the oven for about 5 minutes for a slight toast.
Combine the egg whites, LC Sweetener, vanilla, and salt in a mixing bowl. Use a whisk and combine until the mix becomes frothy.
Gently fold in the shredded coconut, being careful not to break down the egg whites.
Line a baking sheet with parchment paper and shape the mixture into balls about 1-2 inches in diameter, spacing them evenly on the baking sheet.
Bake for 15 minutes or until golden brown.
Let the macaroons cool on the baking sheet for 5 minutes, then transfer to a wire rack for complete cooling.
In a microwave safe dish, melt the LC Chocolate Chips and coconut oil in 30 second increments, stirring until smooth.
After the macaroons have cooled, drizzle the melted chocolate on top of them. Optionally, if you have enough melted chocolate, dip the bottoms of each macaroon into the bowl of chocolate to coat the bottoms.
Refrigerate for 20-30 minutes to set the chocolate
Enjoy!
All LC Foods products have full nutritional detail on their labels and website. Total carb counts for a full recipe will vary and depend on the other ingredients used. Please refer to free apps, such as My Fitness Pal, My Net Diary or Carb Manager, to calculate nutritional information.