Submitted by Elaine M., Miamisburg, OH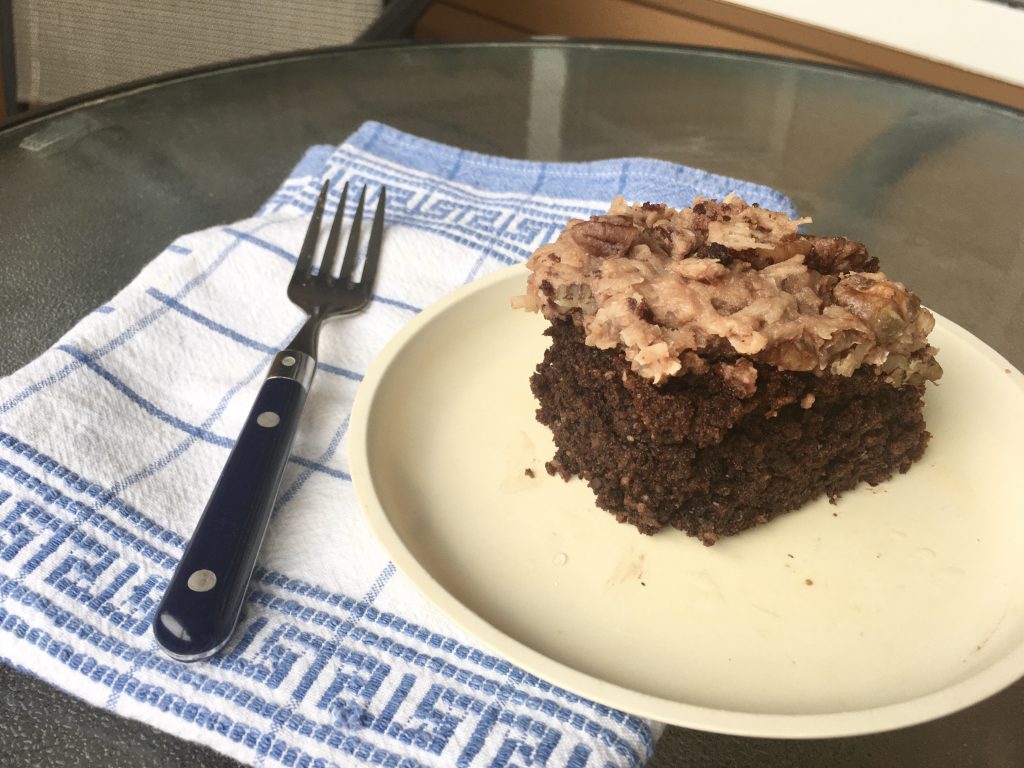 Ingredients:
1 package Low Carb Chocolate Cake Mix
1 cup heavy cream
1/2 cup unsalted butter
3 egg yolks
1/8 tsp salt
2 tsp vanilla extract
1 cup unsweetened shredded coconut
1cup pecans, coarsely chopped
Method:
While cake is in the oven, prepare the topping.
Remove from heat and add vanilla extract, coconut and pecans. Mix. Allow to cool.
When cake is ready and topping is cool enough, spread topping on cake.
Elaine recommends pairing it with a citrus tea.