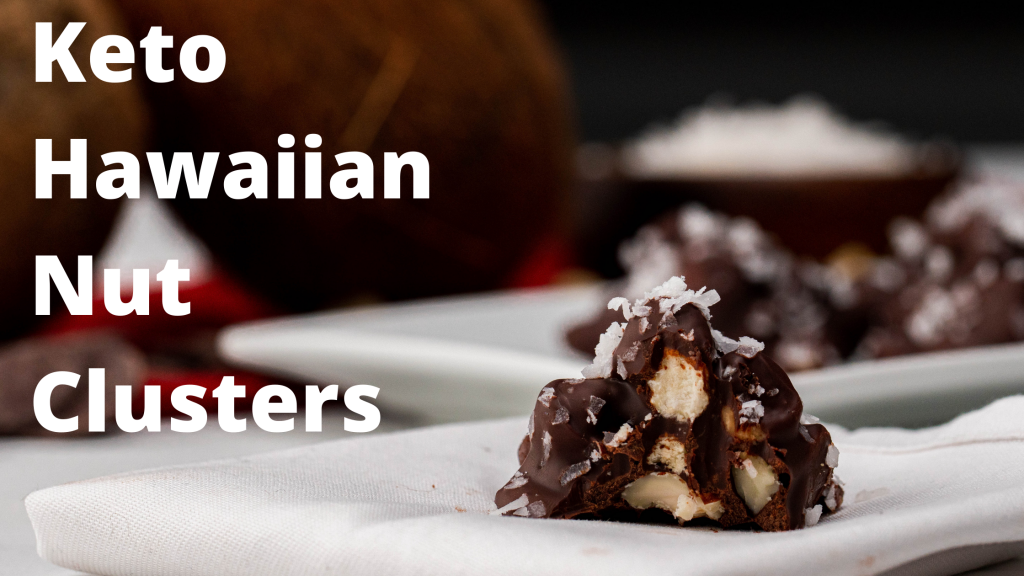 Prep Time: 20 minutes
Cook Time: 8 minutes
Total Time: 28 minutes
Servings: 12 nut clusters

Ingredients
9 ounces LC Chocolate Wafer Discs
1 cup macadamia nuts
½ cup almonds (or preferred mix of nuts)
¼ cup shredded coconut, chopped
Sea salt
Directions
Line a rimmed baking sheet with parchment paper or a silicone baking mat.
Melt the chocolate wafer discs in a double boiler.
Add the nuts to the bowl with the melted chocolate. Mix until all of the nuts are coated in the chocolate.
Drop large spoonfuls of the mixture onto the prepared baking sheet. Be sure to space them out enough that they do not run together.
Sprinkle coconut and sea salt over the tops.
Refrigerate until solid. Store leftovers in an airtight container in the refrigerator for up to 3 weeks. Alternatively, you can store them in the freezer.