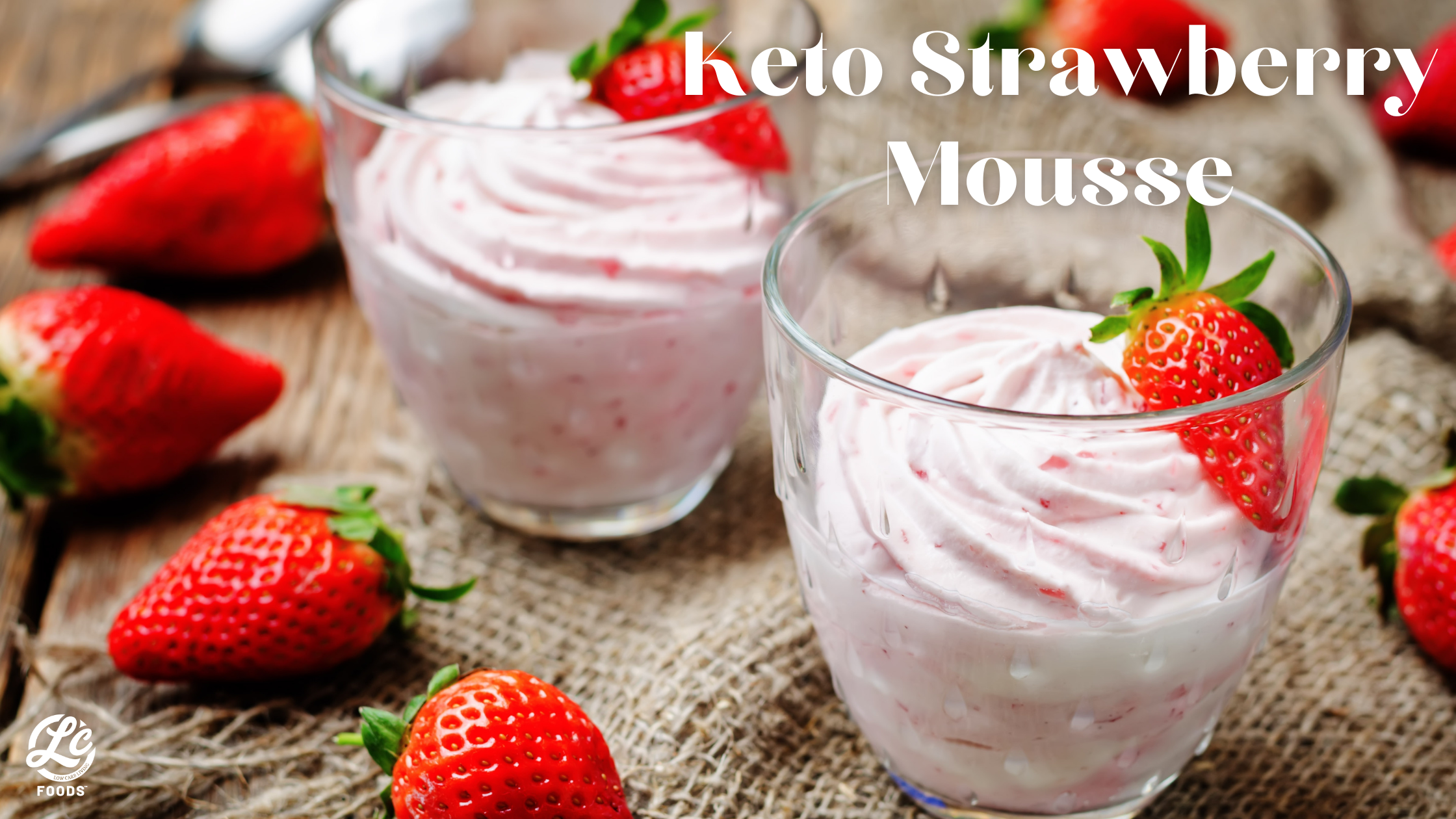 Ingredients:
Method:
Place the gelatin powder and cold water in a saucepan and leave it for 5 minutes to soften.
While the gelatin is blooming, hull the strawberries and blend until smooth using a blender or an immersion blender.
Add the LC Confectionery Powdered Sweetener-Erythritol to the saucepan with the gelatin and warm briefly until both gelatin and sweetener dissolve. Do not let it come to a boil.
Add the LC Coconut Cream and gelatin/sweetener mixture to the pureed strawberries and blend until combined.
Add lemon juice if using and adjust sweetener if necessary.
Fill into dessert dishes and cool in the fridge for at least 5 hours or until firm.
Garnish with sliced fresh strawberry if desired.
Enjoy!
All LC Foods products have full nutritional detail on their labels and website. Total carb counts for a full recipe will vary and depend on the other ingredients used. Please refer to free apps, such as My Fitness Pal, My Net Diary or Carb Manager, to calculate nutritional information.