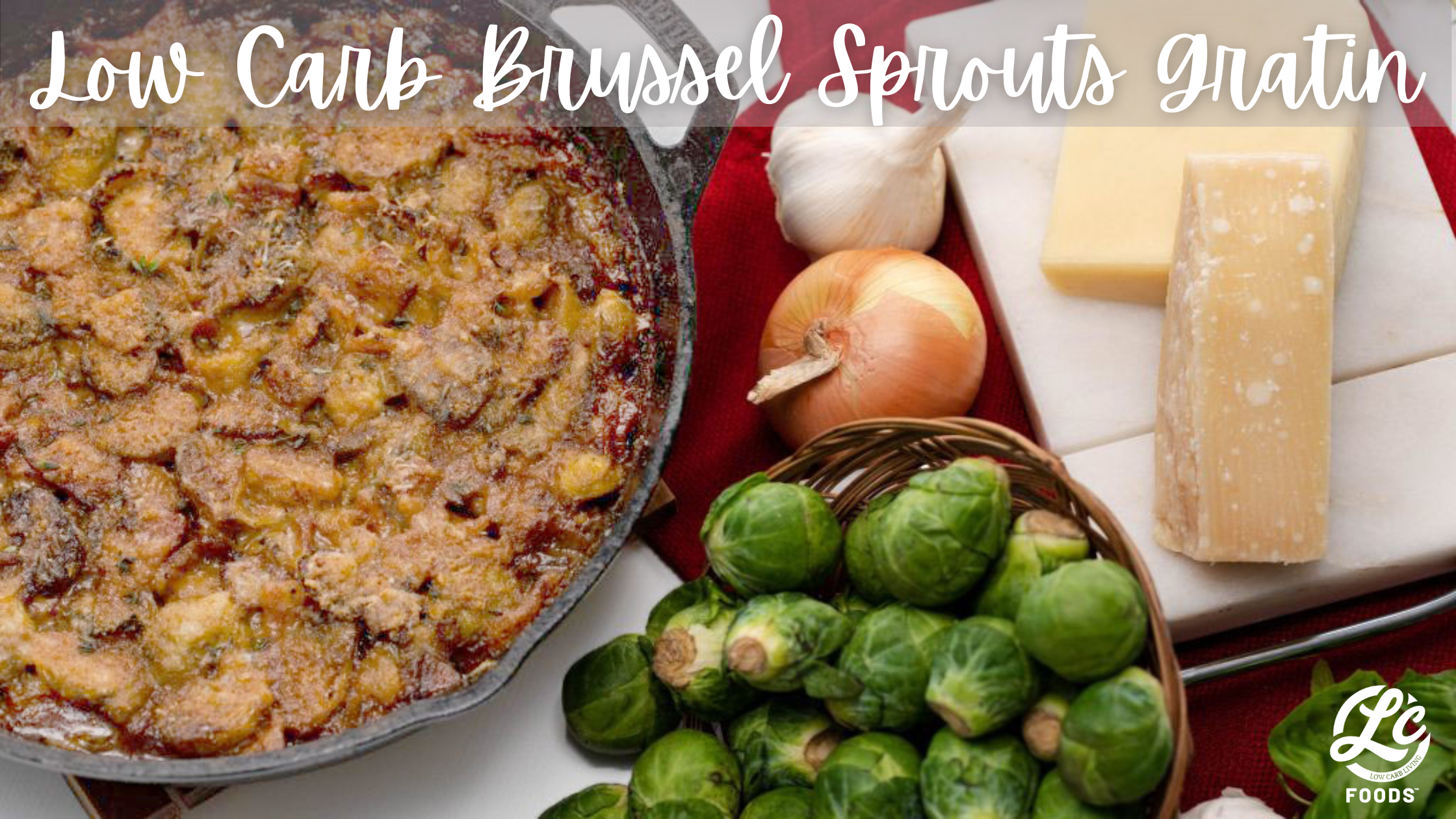 Cook Time: 30 minutes
Prep Time: 20 minutes
Total Time: 50 minutes
Servings: 6

Ingredients:
1 1/2 teaspoon LC Thick'n Saucy
1/2 cup low sodium chicken broth
1/2 cup heavy cream
1 pound brussels sprouts, trimmed and halved
10 oz pack of thick cut bacon, diced
1 small onion, diced
3 cloves garlic, minced
Kosher salt and freshly ground pepper, to taste
1 teaspoon Italian seasoning
1/2 teaspoon crushed red chili pepper flakes
2 oz parmesan
2 oz gruyere
3 tablespoons LC Seasoned Bread Crumbs
Directions:
Start by mixing the LC Thick'n Saucy in with the chicken stock and heavy cream and let sit for at least 10 minutes.
Preheat the oven to 400°F.
In a cast-iron skillet, cook the bacon and brussels sprouts together over medium heat, stirring occasionally, until they are starting to brown, about 10 minutes. Add the onion, Italian seasoning and red chili pepper flakes and saute 4-5 minutes. Add the garlic and saute until fragrant, about one minute.
Add in the stock mixture, stirring to combine and coat the sprouts.
Freshly grate the parmesan, gruyere, and sprinkle the LC Seasoned Bread Crumbs on top.
Transfer the skillet to the oven and bake the gratin until bubbly and golden brown, about 10 minutes.