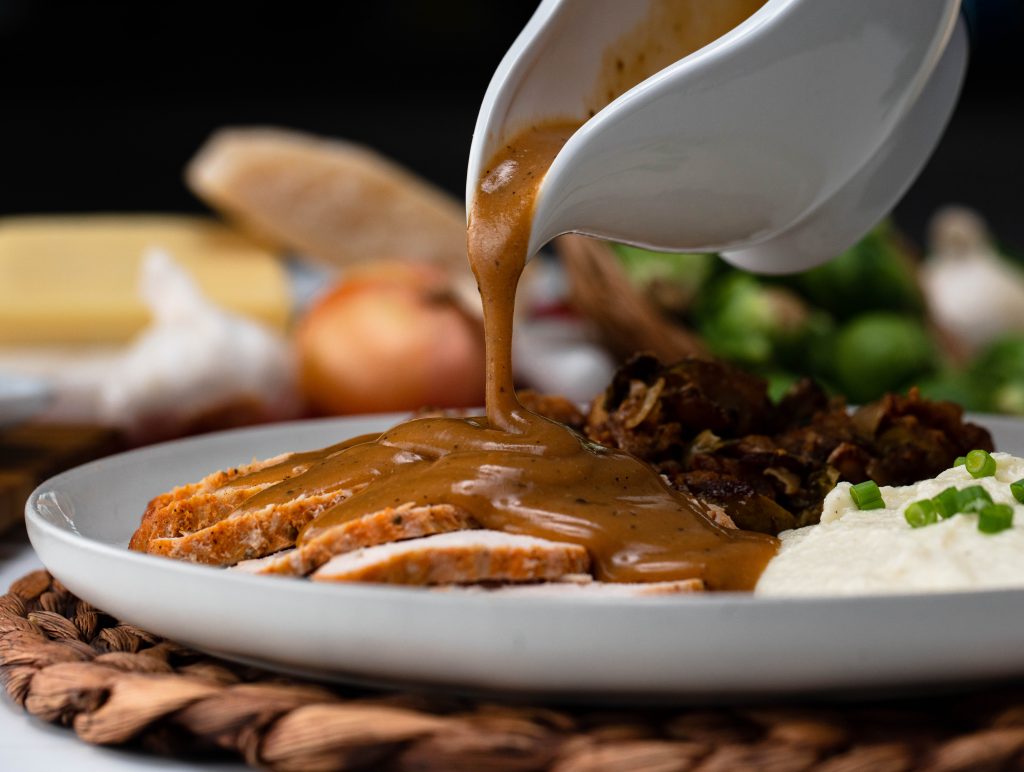 Cook Time: 20 minutes
Prep Time: 10 minutes
Total Time: 30 minutes
Servings: 8

Ingredients:

4 tablespoons butter
1 cup turkey pan drippings
2 cup low-sodium beef broth
2 teaspoons Worcestershire sauce
1 teaspoon garlic powder
Kosher salt
Freshly ground black pepper
4 teaspoons LC Thick'n Saucy
Directions:

In a medium skillet over medium heat, melt butter. Slowly add pan drippings and broth, whisking until smooth. Bring to a boil, then add Worcestershire and garlic powder and season with salt and pepper. Reduce heat and let simmer for 10 minutes.
Add Thick'n Saucy and whisk to combine. Let simmer for another 5-10 minutes, until starting to thicken. Gravy will thicken more as it cools.
If gravy is too thick, thin with more broth as necessary. Serve warm.
Serve with roasted turkey breast, LC Fauxtatoes, and LC Brussels Sprouts Gratin.