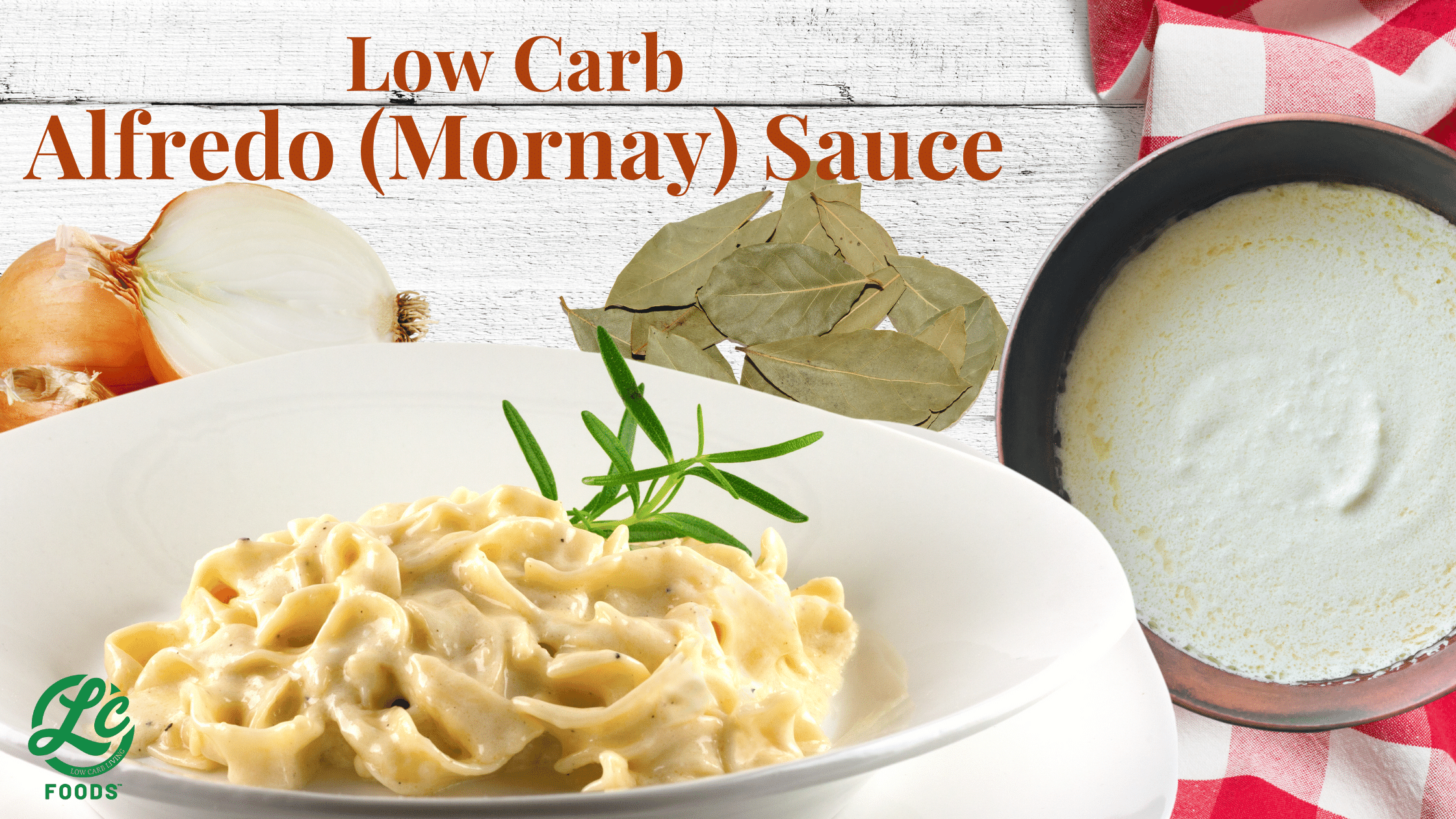 Ingredients:
¾ cup heavy cream
1 ¼ cup water
½ yellow onion
2 bay leaves
8 whole cloves
Nutmeg, to taste
2-3 tsp LC Thick'n Saucy
4 oz gruyere, grated
1 oz parmesan, grated
Heavy cream, as needed
2 oz butter
Salt & white pepper, to taste
Method:
Use the whole cloves as tacks to attach the bay leaves to the cut side of the onion.
Place onion piquet into a saucepan with the heavy cream and water and simmer for 20 minutes.
Remove the onion piquet, add the nutmeg, and continue to simmer for 15 minutes.
Add 2 tsp Thick'n Saucy and simmer for 10 minutes. If the sauce isn't thick enough, add more Thick'n Saucy ½ tsp at a time. Allow 10 minutes for sauce to thicken.
When preferred thickness is achieved, strain sauce through a sieve with cheesecloth and return to the saucepan.
Whisk in the gruyere and parmesan until smooth. Thin consistency, if needed, with hot heavy cream.
Remove sauce from heat and swirl the butter in. Season with salt and white pepper.
Serve hot with LC Fettuccine Noodles as Fettuccine Alfredo!