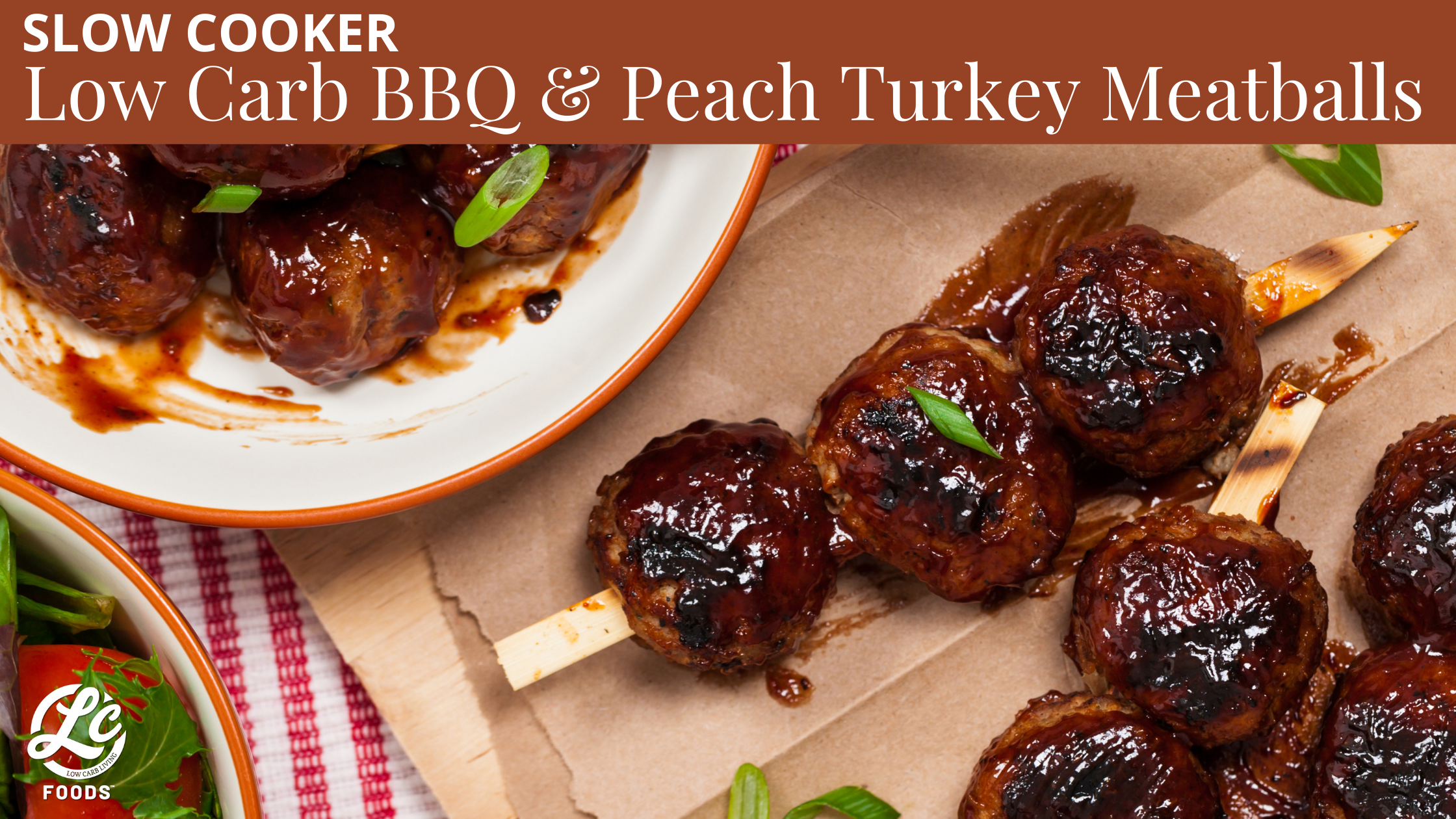 *As a shortcut, you can use pre-cooked frozen beef or turkey meatballs for this recipe, but be sure to check the labels. Some brands have more carbs than others.
Ingredients:
Meatballs:
2 lbs. ground turkey
2 large eggs
1/2 cup LC Seasoned Bread Crumbs
2 tbsp parmesan cheese, grated
1 tsp onion powder
1 tsp black pepper
1 tsp salt
Sauce:
2 cups No Sugar Added BBQ Sauce
Method:
Preheat oven to 400 degrees F.
Set slow cooker to high, cover and set aside.
Spray a sheet pan with non-stick spray. 
Mix all of the meatball ingredients together in a bowl. Don't overmix as they may become tough.
Roll into desired size balls, but try to make them all the same size.
Place the meatballs on the sheet pan and bake 12-15 minutes. 
While the meatballs are baking add the sauce ingredients to the slow cooker and stir. * If you have chosen to use frozen meatballs, add them to the slow cooker after mixing the sauce ingredients.
When the meatballs are done, place them in the slow cooker and gently stir to distribute the sauce with the meatballs.
Place the cover on the slow cooker and cook on high for 2-3 hours or low for 8 hours.
Enjoy! 
All LC Foods products have full nutritional detail on their labels and website. Total carb counts for a full recipe will vary and depend on the other ingredients used. Please refer to free apps, such as My Fitness Pal, My Net Diary or Carb Manager, to calculate nutritional information.