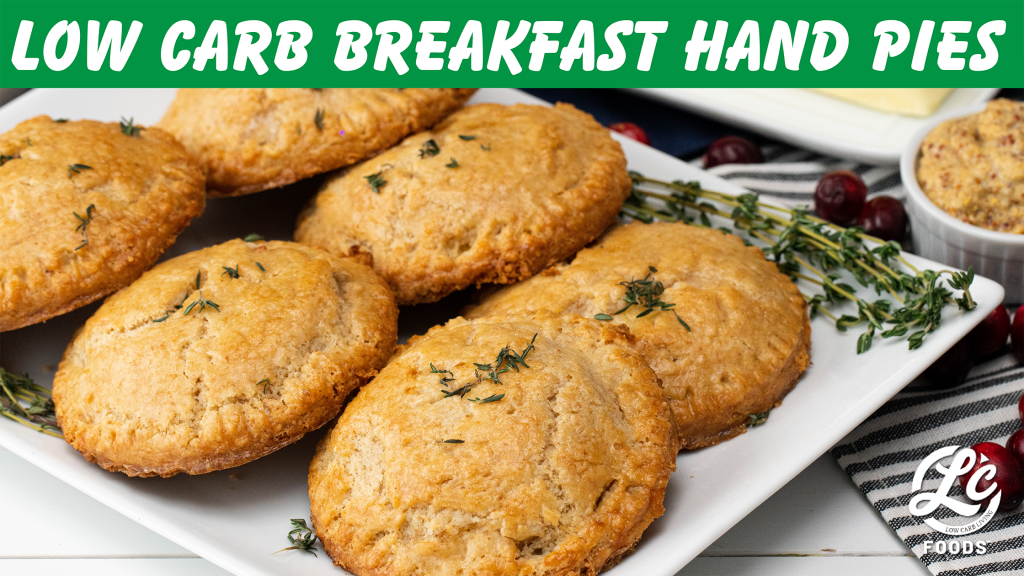 Prep Time: 1 hour 15 minutes
Cook Time: 20 minutes
Total Time: 1 hour 35 minutes
Servings: 6
Cook Time: 20 minutes
Ingredients:
Crust:
1 package LC Pie Crust Mix
½ cup unsalted butter, frozen
6 tbsp shortening, frozen
3 tbsp + 1 tsp heavy cream
1 tbsp white vinegar
3 tbsp + 1 tsp water
1 egg
1 tbsp water
Filling:
2 tbsp stone ground mustard
Salt and black pepper to taste
6 oz deli ham, diced
3 oz brie cheese
3 eggs
1 tbsp heavy cream
1 tbsp fresh thyme, chopped
Method:
Start by preparing the LC Pie Crust according to package instructions. Reserve a few tbsp of the dry mix. Split dough in two, roll out both halves into a rectangular shape, and place them on lined sheet pans. Refrigerate both pie crusts for 1 hour.
Whisk eggs with heavy cream, and scramble lightly so as not to fully cook them. Combine with the diced ham, and set aside.
Combine the raspberry preserves, mustard, salt, and pepper. Set aside.
On a surface dusted with the reserved pie crust mix, bring out one pie crust, roll out a bit then cut four 4″ inch circles and place on parchment paper.
Gather up remaining dough, roll out and cut 4 more 4″ circles and set aside.
Preheat the oven to 425F.
Place a little heaping teaspoon of raspberry mustard mixture in the centers of half the dough circles. Spread into a half dollar sized circle.
Using your hands, form small pieces of brie into circles a little smaller than the raspberry mixture, and place on top.
Place 2-3 tbsp ham/egg mix on top, sprinkle with a little fresh thyme, and leave a 1/4″ edge around the crust.
Beat an egg with one tablespoon of water. Brush egg wash around 1/4″ of dough bottom and place another 4″ circle of dough on top.
Use your fingers to pinch edges together, and use a fork to press and seal the edges.
Cut a small X in the center of the top crust and brush the pies with the egg wash.
Bake for about 15-20 minutes turning the baking sheet half way through. If the tops begin to brown too much, cover with aluminum foil for remaining bake time.
Remove from the oven and let pies cool for 5-10 minutes before serving.