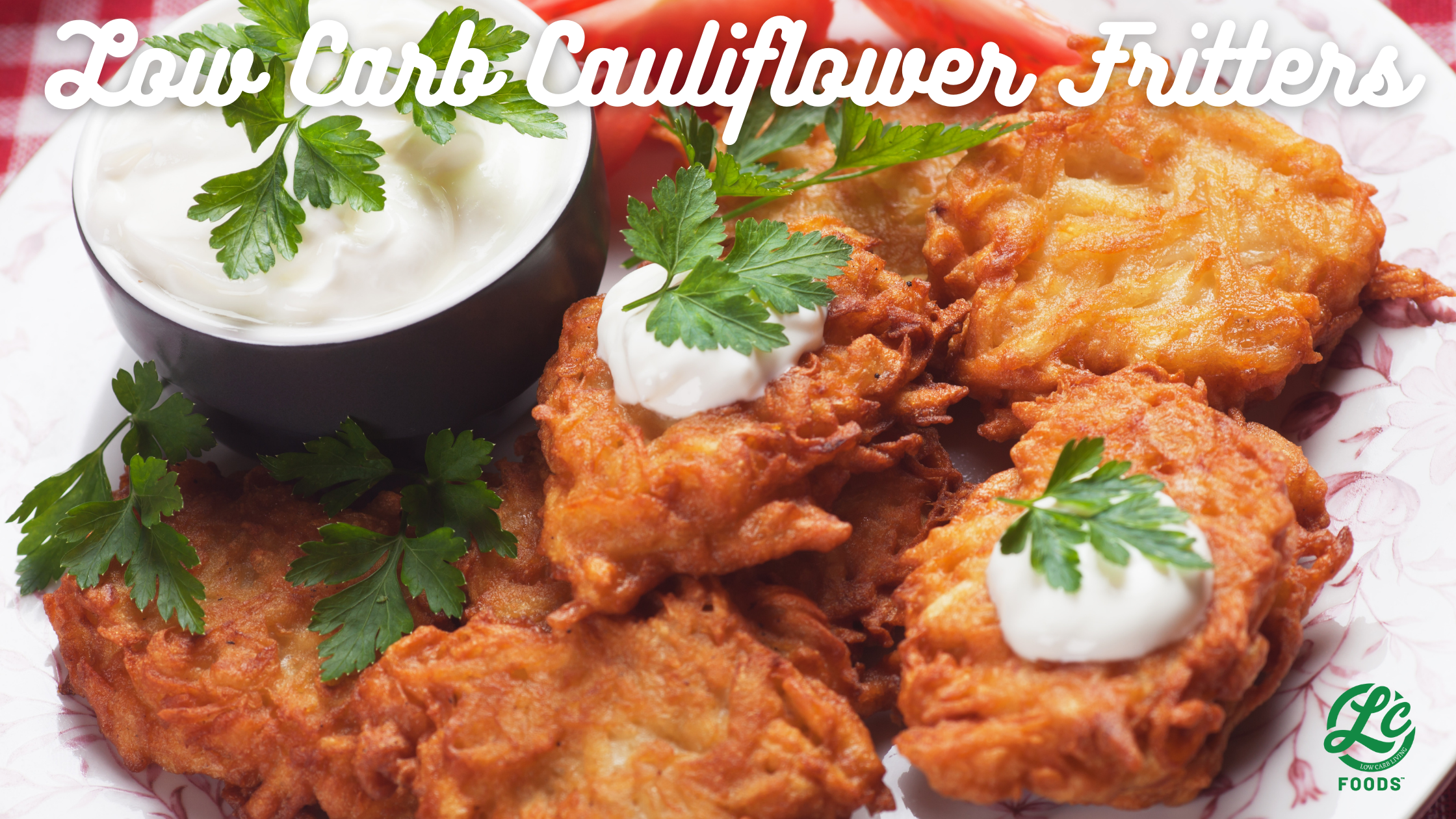 Ingredients:
1 head cauliflower
1 cup shredded sharp cheddar cheese
1/4 cup parmesan cheese
2 large eggs
1 cup LC Seasoned Bread Crumbs
1/2 tsp cayenne pepper (to taste)
1/2 teaspoon salt
1/4 teaspoon pepper
1/4 teaspoon garlic powder
olive or canola oil for frying
Method:
Bring a pot of water to boil.
Cut the cauliflower into florets and cook in boiling water until tender, about 8-10 minutes.
Drain, then process the cauliflower in the food processor until it becomes the texture of rice.
Combine the riced cauliflower, cheeses, eggs, LC Seasoned Bread Crumbs, and seasonings.
Heat a skillet to medium/high heat. Drizzle 1/4″ to 1/2″ oil in the skillet.
Form the cauliflower mixture into patties about 3 inches across.
Cook the patties in batches until golden brown and firm, about 3-4 minutes per side.
Enjoy with sour cream or your favorite dipping sauce!
All LC Foods products have full nutritional detail on their labels and website. Total carb counts for a full recipe will vary and depend on the other ingredients used. Please refer to free apps, such as My Fitness Pal, My Net Diary or Carb Manager, to calculate nutritional information.