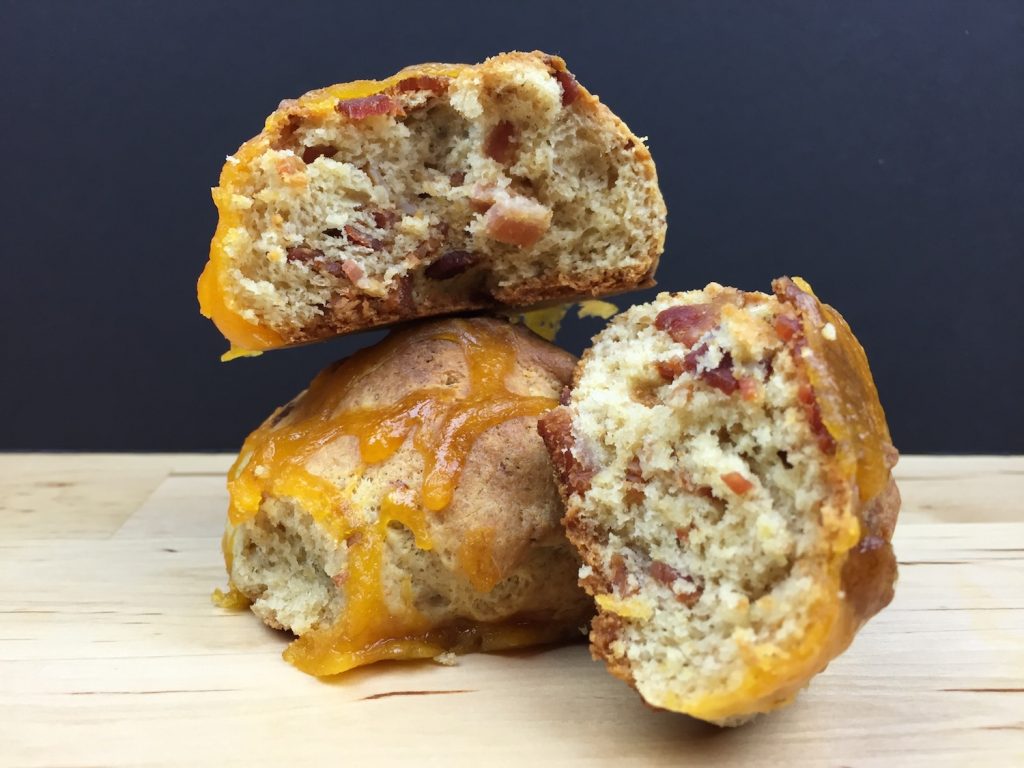 Ingredients:
1 package Low Carb Angel Roll Mix
1 tsp instant yeast
6 Tbsp frozen butter
1/2 cup heavy cream
8 tsp water
2 tsp white vinegar
1 cup chopped cooked bacon
1 cup shredded sharp cheddar
Method:
Mix 1 cup of Low Carb Angel Roll Mix with the yeast
In a food processor, combine another 1 cup of Low Carb Angel Roll Mix with the frozen butter. Pulse to combine
Combine the 2 dry mixes together
In a small bowl, mix heavy cream with water and vinegar
Add wet ingredients to dry ingredients
Add bacon
Use your hands to combine into a dough
Roll into 9 balls and place in a greased cake pan (they will be touching)
Bake at 400° for 15 minutes
Once baked, sprinkle cheese over the tops and return to the oven for 2 minutes
Pull rolls apart and enjoy!
1 net carb per roll
Watch instructional video on YouTube!