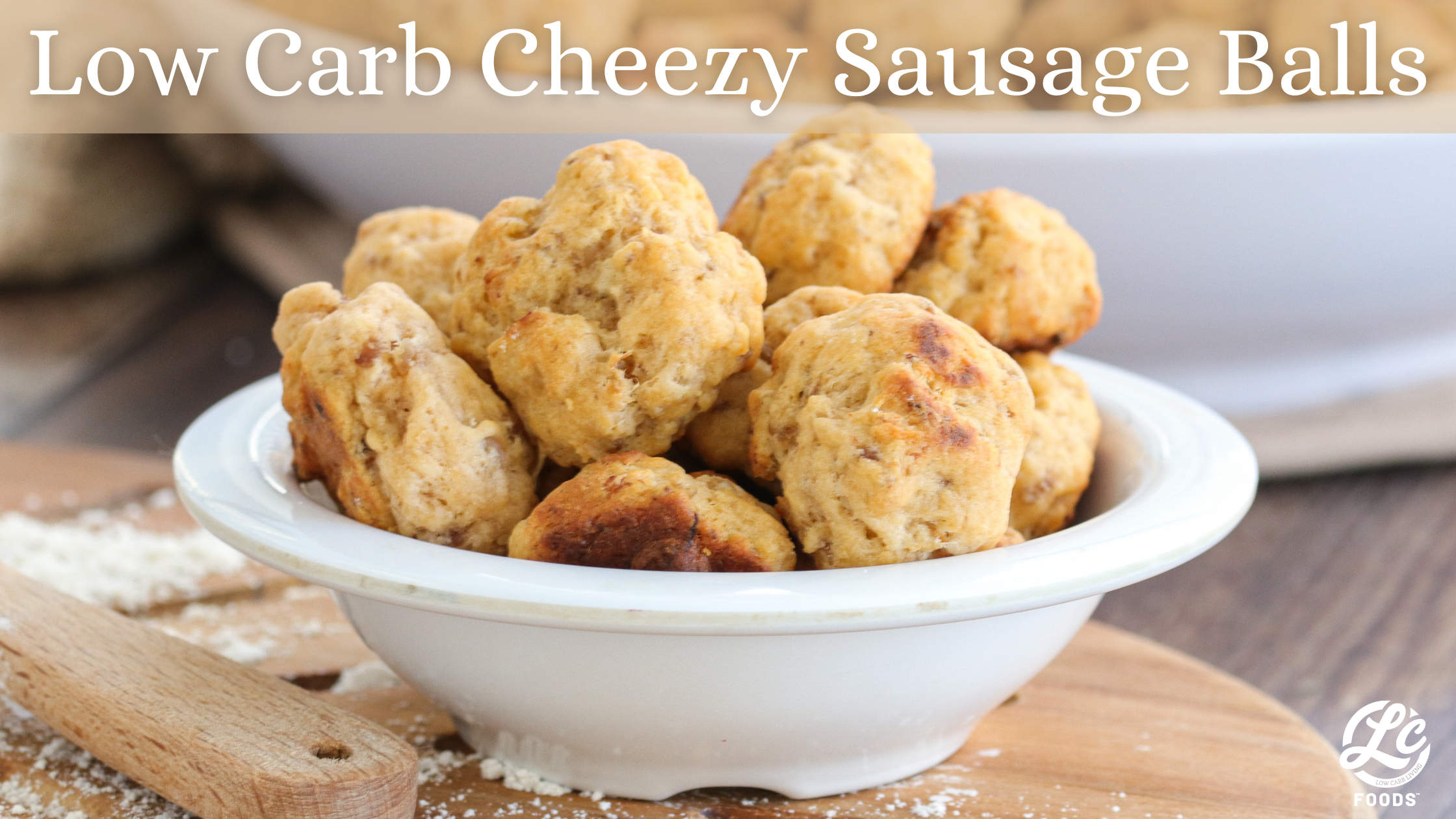 Ingredients:
1 pound hot or mild breakfast sausage
1 8-ounce package cream cheese, softened
1-1/4 cup LC Cheezy Biscuit Mix
4 eggs
2 cups sharp cheddar cheese, shredded
Method:
Using your hands or a mixer, combine the sausage and cream cheese.
Add the eggs and shredded cheddar cheese. Mix until well combined.
Add the LC Cheezy Biscuit Mix to the sausage mixture and mix until well combined. If the mixture seems too dry, add a tablespoon of water.
Cover the dough and place in the refrigerator for about an hour.
Preheat the oven to 375 degrees.
Line a baking sheet with parchment paper.
Using about 2 tablespoons of dough, roll the mixture into balls and place them about an inch apart on the baking sheet.
Bake for 25-30 minutes or until golden.
Place the sausage balls on a paper towel lined plate to remove excess grease.
Enjoy!
All LC Foods products have full nutritional detail on their labels and website. Total carb counts for a full recipe will vary and depend on the other ingredients used. Please refer to free apps, such as My Fitness Pal, My Net Diary or Carb Manager, to calculate nutritional information.