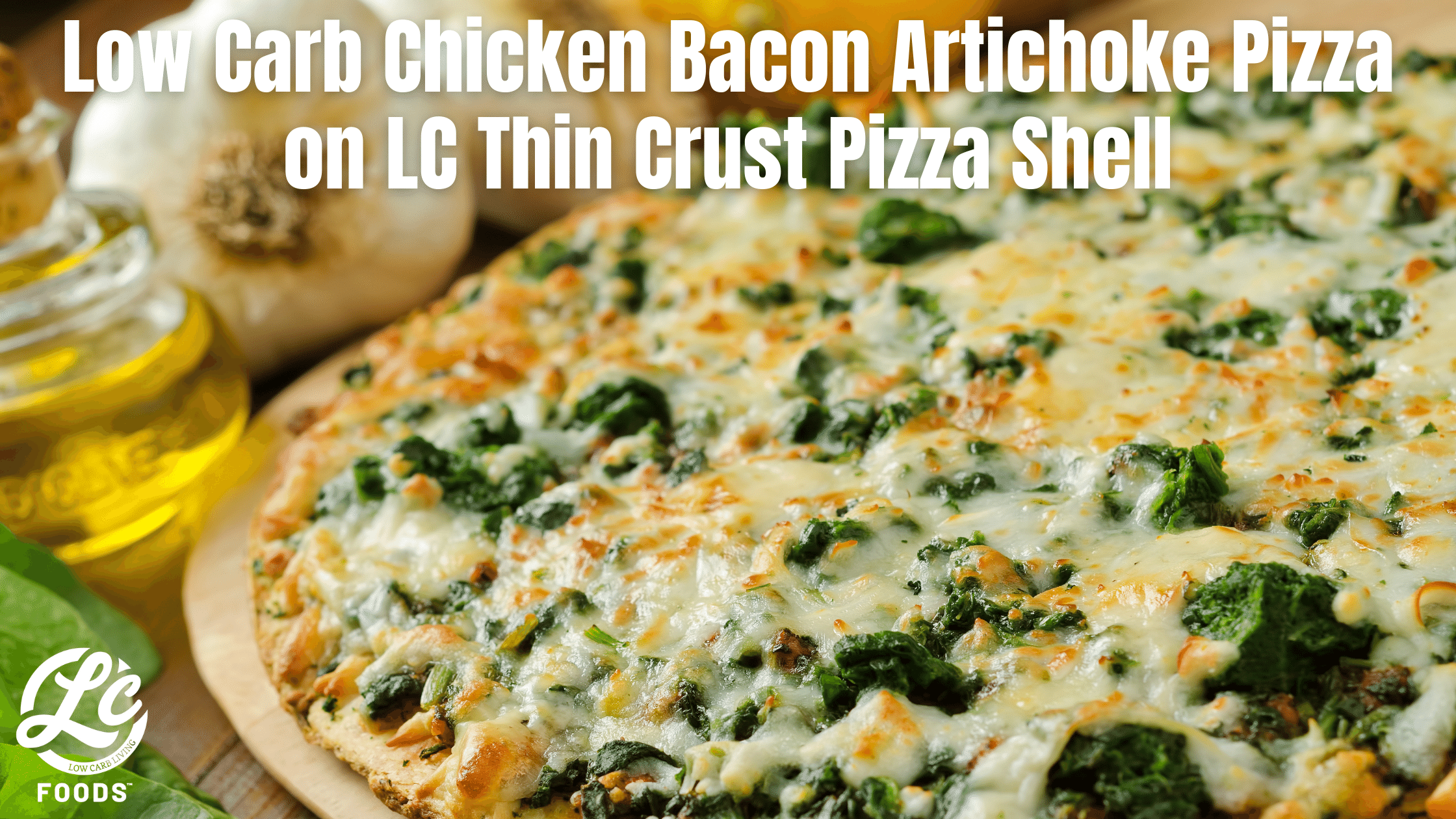 Ingredients:
White Sauce:
2 Tbsp Butter
3 cloves Garlic, minced
1/4 cup Heavy Cream
2 Tbsp Cream Cheese
1/2 tsp Dried Minced Onions
1 Tbsp Fresh Chopped Basil
2 Tbsp Fresh Shredded Parmesan Cheese
Toppings:
1/2 lb Bacon, cooked, chopped and drained
1 handful Fresh Spinach, torn
2-4 oz Cooked Chicken Breast, chopped into bite-sized pieces
4 Artichoke Hearts, diced into bite-sized pieces (if you use canned, drain thoroughly)
2 cups Shredded Mozzarella
Fresh Shredded Parmesan Cheese
Fresh Basil, chopped
Method:
Preheat the oven to 375 degrees.
For the White Sauce, melt the butter in a small saucepan over medium heat. Add the garlic and saute just until fragrant. Add the heavy cream, cream cheese, dried minced onions, basil, and Parmesan cheese. Whisk until smooth. Remove from heat and set aside.Assemble the pizza by pouring the white sauce onto the LC Thin Crust Pizza Shell. Spread evenly almost all the way to the edge. Add the diced artichokes, chicken, bacon, and spinach. Top with the shredded mozzarella. Sprinkle on the Parmesan Cheese.
Put the assembled pizza in the oven and bake for 8 to 10 minutes. Turn the broiler on HIGH and broil for another 1-2 minutes, or until the cheese is bubbly and slightly browned. Watch it closely so it doesn't burn.
Garnish with fresh basil, cool slightly, slice and serve!