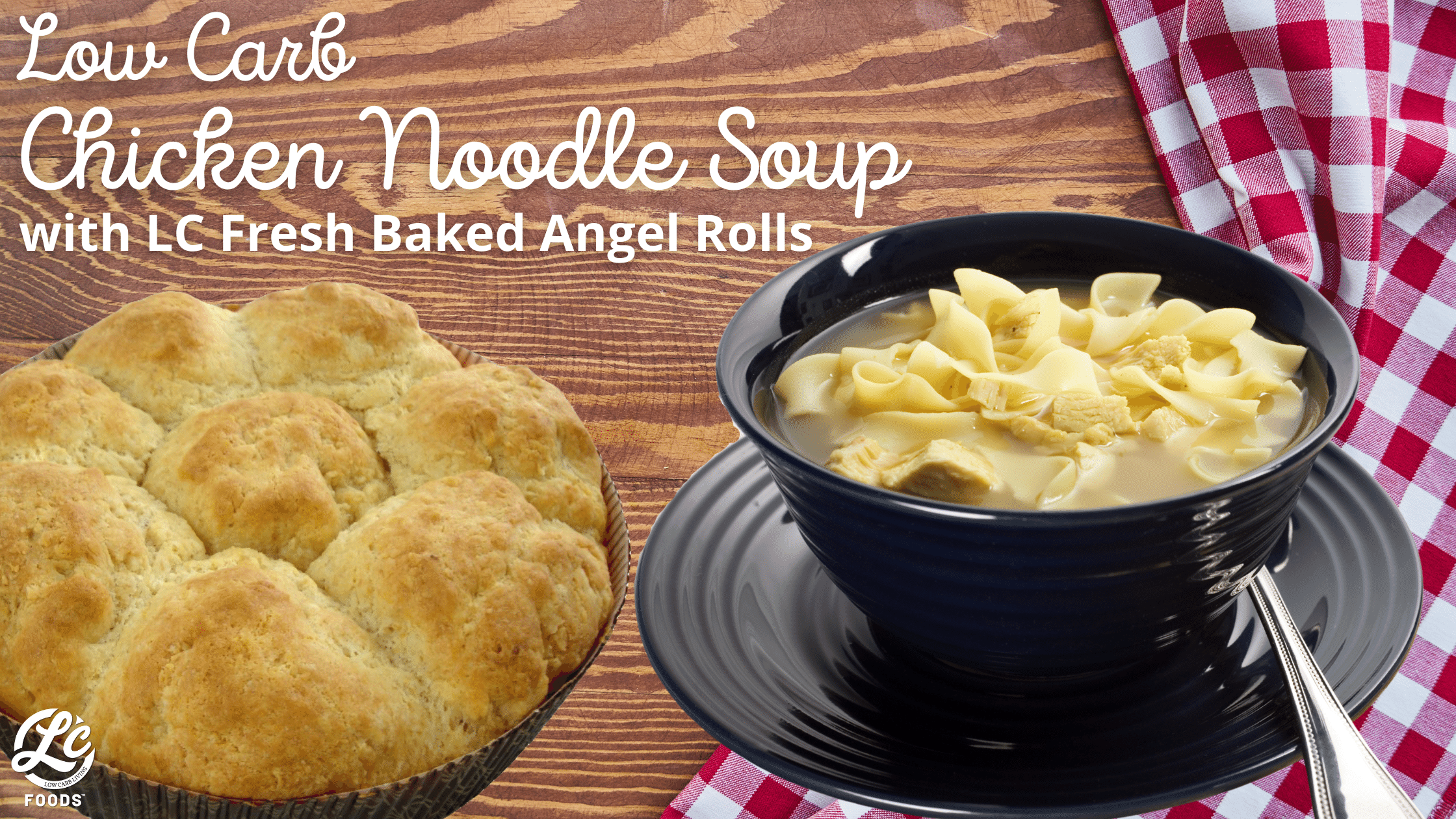 Ingredients:
2 tablespoons olive oil
 1 cup diced celery
 ½ cup diced onion
 2 garlic cloves, minced
 8 cups chicken stock
 2 bay leaves
 ½ teaspoon dried thyme
 1/2 teaspoon dried oregano
 1 teaspoon pepper, or to taste
 ½ bag LC Egg Noodles Pasta
 2 cups cooked chicken, shredded or chopped
 Salt to taste
Method:
Add the olive oil to a large stockpot and heat over medium-high heat.
Add the celery and onion, and sauté for about 7 minutes, stirring intermittently, until vegetables begin to soften.
Add the minced garlic and sauté for another 1 to 2 minutes.
Add the chicken broth, bay leaves, thyme, oregano and pepper, and bring to a boil. Allow it to simmer for about 10 minutes or until vegetables are fork tender.
Add the LC Egg Noodles Pasta and boil soup gently for about 3-5 minutes, or until noodles are soft and cooked through. If needed, add more broth or water.
Turn the heat off and add the shredded chicken to the pot to warm it through.
Meanwhile, preheat your oven or toaster oven to 300 degrees. Warm the LC Angel Rolls for about 5 minutes.
Remove the bay leaves, salt to taste and enjoy!
All LC Foods products have full nutritional detail on their labels and website. Total carb counts for a full recipe will vary and depend on the other ingredients used. Please refer to free apps, such as My Fitness Pal, My Net Diary or Carb Manager, to calculate nutritional information.