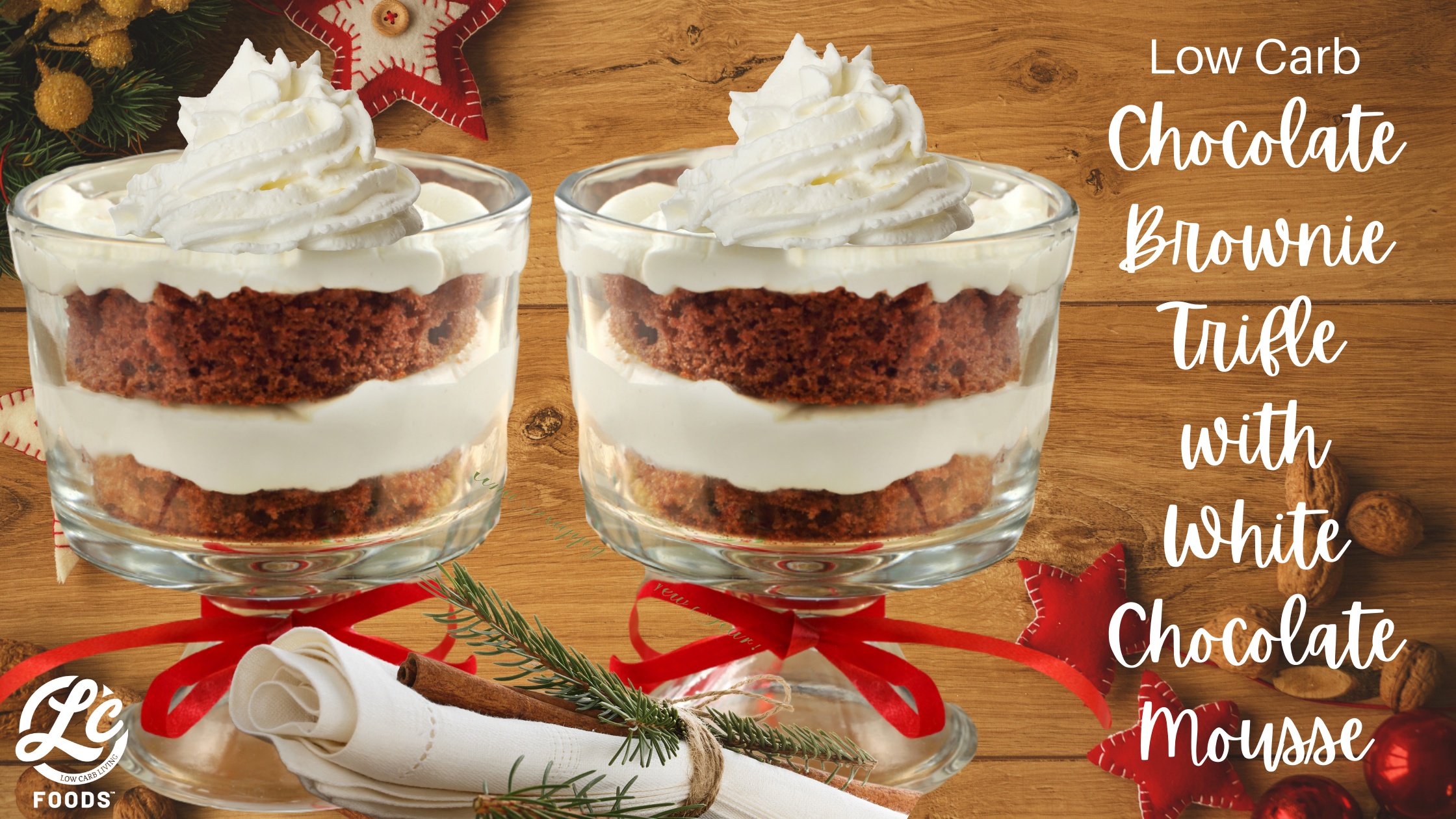 Ingredients:
Method:
Combine the LC White Chocolate Wafers and 1/3 cup of the heavy cream in a bowl. Melt the chocolate/cream mixture over a double boiler or in the microwave on low power, stirring at 30 second intervals until melted.
Let the chocolate mixture come to room temperature.
Add the cream cheese to a mixing bowl and beat until creamy and smooth. Beat in the vanilla and the cooled white chocolate mixture.
In a separate bowl, whip the remaining 1 cup of cream until stiff peaks form.
Fold the whipped cream into the white chocolate mixture.
Break up the LC Fresh Baked Chocolate Brownies into bite sized pieces and place half of them evenly into 6 small dessert glasses. Layer half of the white chocolate mousse on top, and then repeat, ending with a layer of mousse.
Top with whipped cream, if desired.
All LC Foods products have full nutritional detail on their labels and website. Total carb counts for a full recipe will vary and depend on the other ingredients used. Please refer to free apps, such as My Fitness Pal, My Net Diary or Carb Manager, to calculate nutritional information.