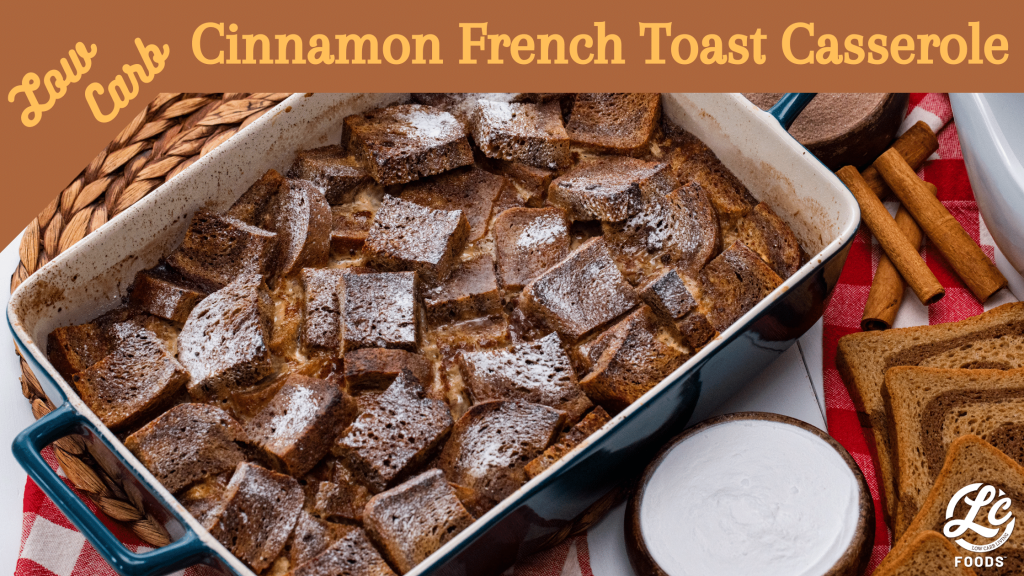 Ingredients:
Method:
Preheat the oven to 400 degrees. Butter a 9×13 inch baking pan and set aside.
In a small saucepan, melt butter over medium heat. Once butter has melted, whisk in the LC Brown Sugar Sweetener until dissolved. It will remain somewhat separated. Pour the mix into the bottom of the 9×13 pan and spread evenly.
Add bread cubes to the pan, spreading over the top of the butter mix.
In a medium sized bowl, whisk together the eggs, cream, water, vanilla, and 1 tsp of cinnamon. Pour egg mixture over the top of bread cubes, ensuring that all pieces of bread are saturated.
Sprinkle with remaining 1 teaspoon of cinnamon and 1 tablespoon of brown sugar sweetener.
Bake in the preheated oven for 25-30 minutes, until the top is golden brown. Keep an eye on it to ensure it doesn't burn. Remove from the oven and sprinkle with the confectionery powdered sweetener. Enjoy!
Total carb counts vary and depend on the products used. Please refer to free apps, such as My Fitness Pal or Carb Manager to calculate nutritional information.