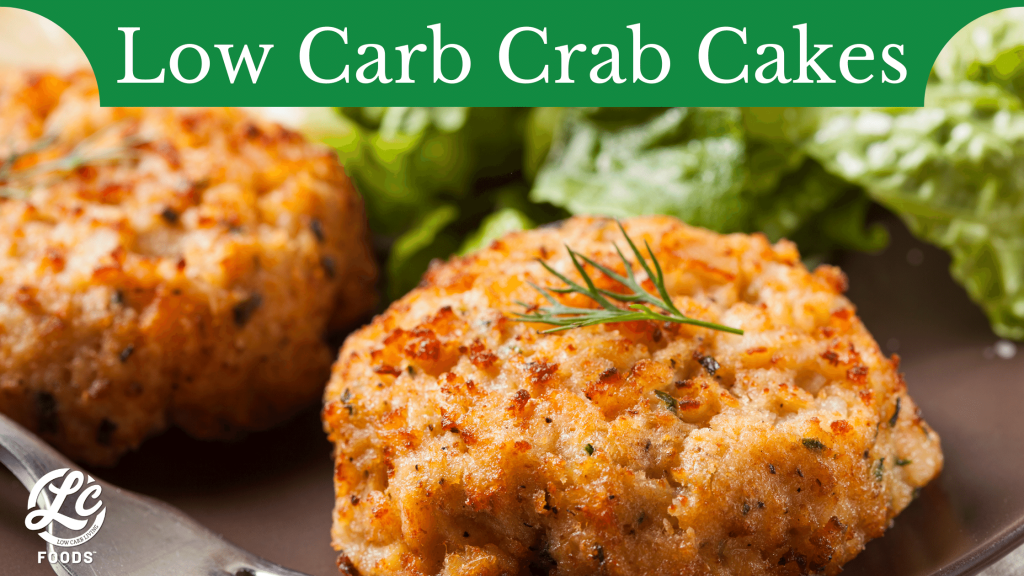 Ingredients:
1/3 cup mayonnaise
1 large egg, beaten
2 tablespoons Dijon mustard
2 teaspoon Worcestershire sauce
1 tablespoon lemon juice
1 teaspoon Old Bay Seasoning
Kosher salt
Freshly ground black pepper
1 pound jumbo lump crabmeat, cleaned
3/4 cup LC Seasoned Bread Crumbs
2 tablespoons freshly chopped parsley
2 tablespoons unsalted butter or ghee
Lemon wedges, for serving
Cocktail sauce (no sugar added) or tartar sauce, for serving
Method:
Combine mayonnaise, egg, Dijon, Worcestershire, lemon juice and Old Bay in a small mixing bowl with a whisk. Season with salt and pepper to taste.
Gently pick through the lump crabmeat, being sure to remove any pieces of shell that may be present.
In a medium size bowl, mix together the crabmeat, LC Seasoned Bread Crumbs, and parsley, being careful not to break up the crabmeat too much, then gently fold in mayonnaise mixture and form into 8 crab cake patties.
Melt the butter or ghee in a skillet over medium-high heat. Add patties and cook in batches until golden brown and crisp, approximately 3-5 minutes each side.
Serve warm with LC Cornmeal Muffins, lemon wedges and no sugar added cocktail sauce, or tartar sauce. Enjoy!