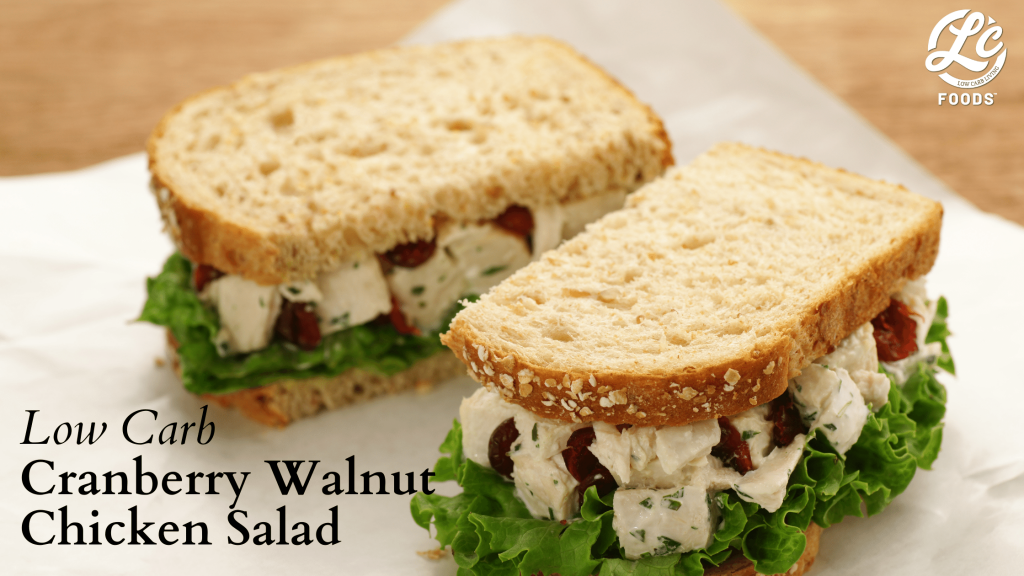 Ingredients:
1/2 cup mayonnaise
1/4 cup sour cream
1 teaspoon fresh lemon juice
1 tablespoon chopped parsley
1/4 teaspoon dried dill
3 cups of cooked chicken, chopped or shredded
1/2 cup chopped celery
1/3 cup dried cranberries (no sugar added)
1/3 cup toasted walnuts, chopped
Salt and pepper to taste
Method:
Combine the mayonnaise, sour cream, lemon juice, parsley, and dill in a mixing bowl.
Add the rest of the ingredients and gently stir until everything is combined. Season with salt and pepper to taste.
Chill for about 30 minutes before serving on LC Hearty White Bread with lettuce leaves, if desired.