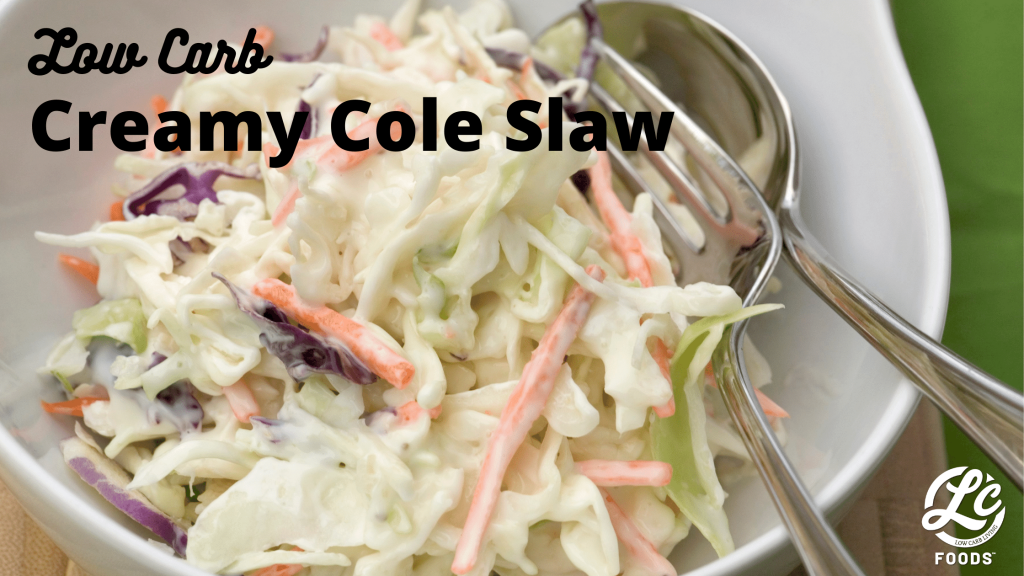 Ingredients:
1 – 16 ounce package shredded cabbage or cole slaw mix
½ red or green bell pepper, diced
3 tablespoons dill relish
½ cup mayonnaise
¼ cup sour cream
¼ cup heavy cream
1 tablespoon LC Confectionery Powdered Sweetener, Erythritol
2 tablespoons lemon juice
2 tablespoons apple cider vinegar
½ teaspoon Dijon mustard
¼ teaspoon celery salt
¼ teaspoon black pepper
Method:
In a large bowl, mix all of the ingredients EXCEPT for the shredded cabbage. Whisk until everything is well combined.
Add the shredded cabbage to the bowl and toss to coat it with the dressing mixture. Cover and chill in the refrigerator for at least one hour so that the cabbage can absorb all the flavors of the dressing. Toss again before serving.