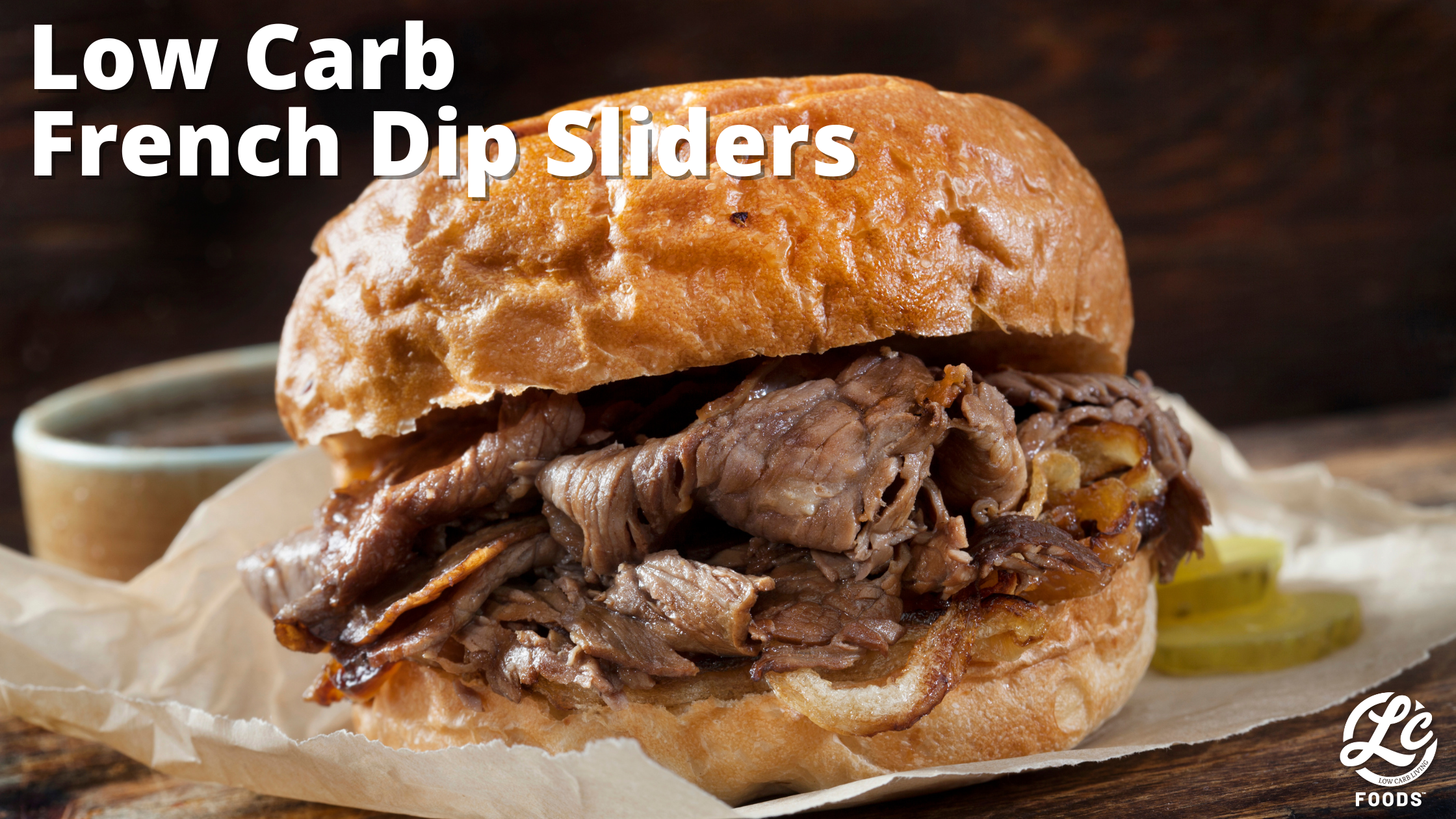 Ingredients:
Au Jus:
1 Tablespoon olive oil
2 cloves minced garlic
½ of a small red onion, thinly sliced
¼ cup cooking sherry
2-1/4 cup cups beef broth or beef stock
1-1/2 tablespoon coconut aminos
3 teaspoons Dijon mustard
Salt and pepper
Horseradish Spread:
1/4 cup mayonnaise
1/4 cup sour cream
2 tablespoons prepared horseradish, or to taste
Sandwiches:
1-1/4 pounds thinly sliced deli roast beef
6 slices Gruyere cheese
Method:
Preheat the broiler to high.
Slice the LC Dinner Rolls in half and arrange them on a baking sheet.
Heat the olive oil in a small saucepan and caramelize the onion. Add the minced garlic and cook for another 2 minutes.
Deglaze the pan with the sherry, scraping up any bits on the bottom.
Add the broth and coconut aminos to the onion/garlic mixture and bring to a boil over medium-high heat. Reduce the heat and simmer for about 5 minutes. Season to taste with salt and pepper. Turn the heat to low.
Combine the mayonnaise, sour cream and horseradish in a small bowl.
Spread the mayonnaise/sour cream mixture on both sides of the LC Dinner Rolls.
Dip the roast beef into the warm broth mixture just long enough to warm it slightly.
Using a slotted spoon, drain and divide the roast beef and onions between the bottom halves of the LC Dinner Rolls and place a slice of gruyere cheese on the top halves.
Place the baking sheet in the oven and heat under the broiler for about 2 minutes until the cheese melts.
Divide the au just into small dipping bowls.
Build the sandwiches and serve warm with the au jus.
Enjoy!
All LC Foods products have full nutritional detail on their labels and website. Total carb counts for a full recipe will vary and depend on the other ingredients used. Please refer to free apps, such as My Fitness Pal, My Net Diary or Carb Manager, to calculate nutritional information.