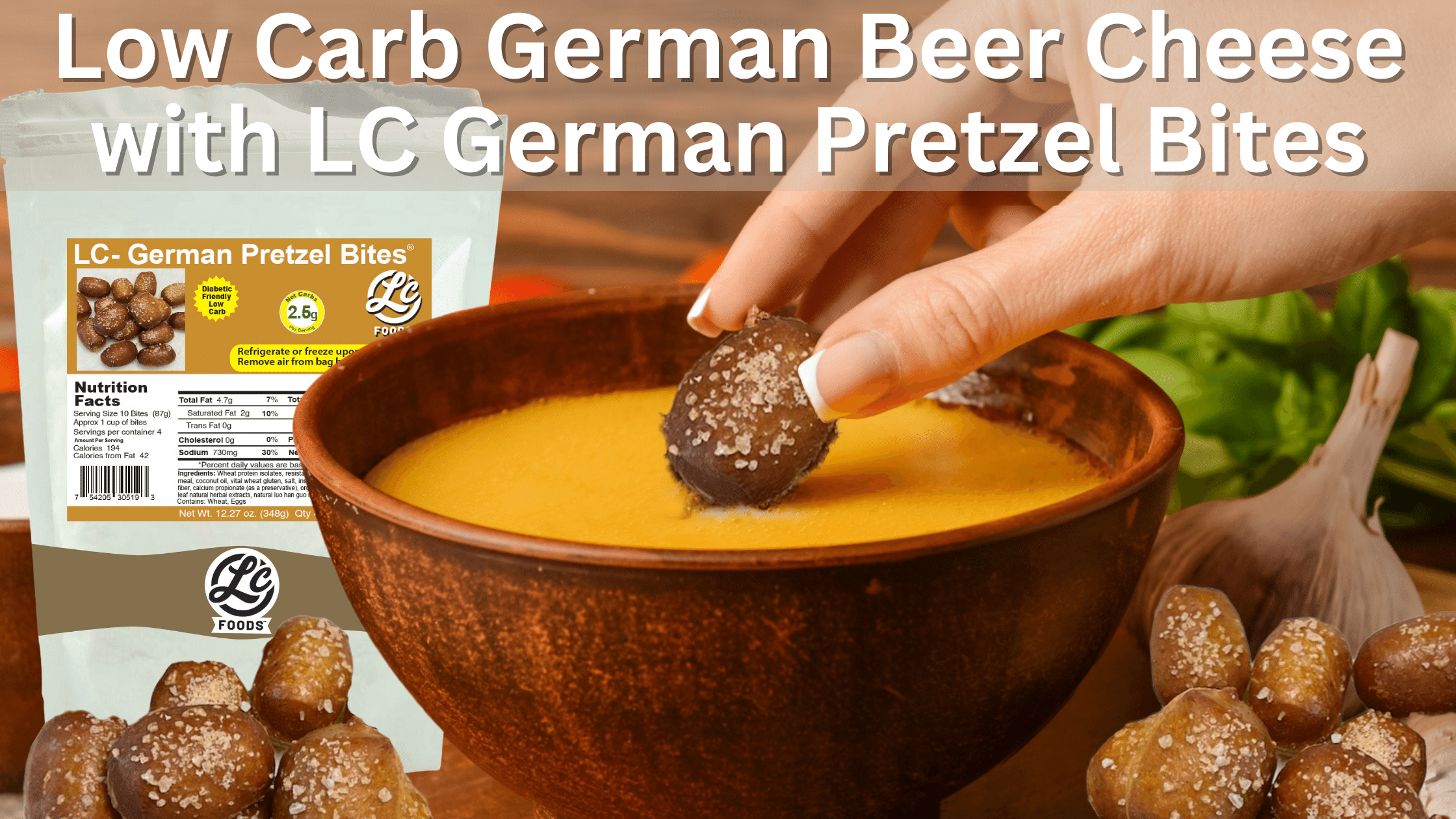 Ingredients:
6 oz sharp cheddar cheese shredded
2 oz mozzarella cheese shredded
¾ cup low carb beer such as Bud 55 or Michelob Ultra
½ cup heavy cream
2 tsp whole grain mustard
¼ tsp prepared horseradish
⅛ tsp garlic powder
1 pinch kosher salt
LC German Pretzel Bites for dipping
Method:
Put all ingredients (except for the LC German Pretzel Bites) in a medium saucepan and heat over low to medium heat. Stir often and adjust heat as necessary to prevent scorching.
Once cheese melts, continue to heat until mixture starts to bubble. Heat to thicken to desired consistency.
Remove from heat and serve with LC German Pretzel Bites.
Enjoy!
All LC Foods products have full nutritional detail on their labels and website. Total carb counts for a full recipe will vary and depend on the other ingredients used. Please refer to free apps, such as My Fitness Pal, My Net Diary or Carb Manager, to calculate nutritional information.