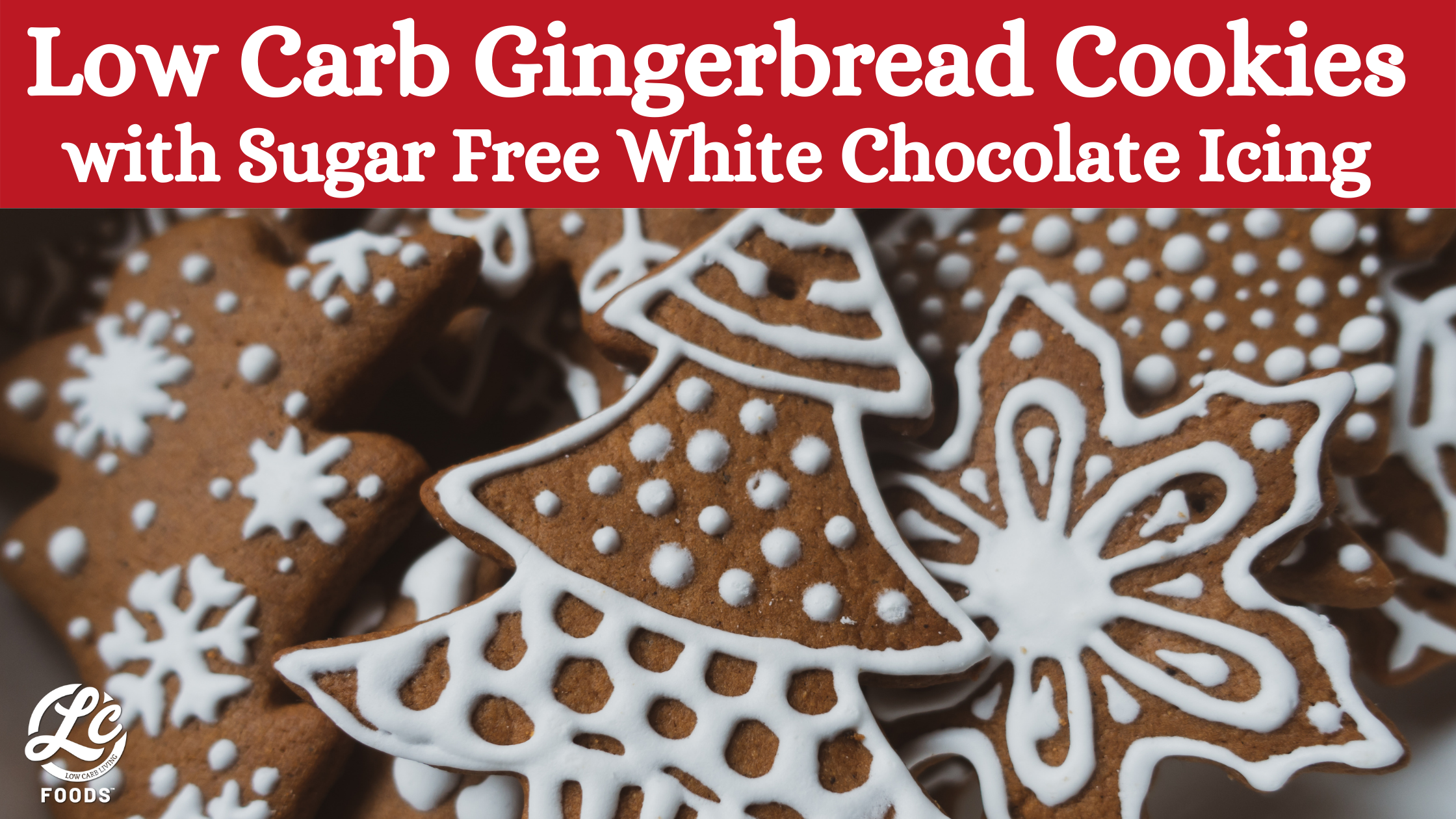 Ingredients:
Method:
In a medium bowl, place one package of LC Gingerbread Cookie Mix®.
Add butter, vanilla and eggs and mix just until combined.
Cover with plastic wrap and place the dough and a cookie sheet in the refrigerator to chill for one hour or more.
Preheat oven to 375° F and grease or spray the chilled cookie sheet.
Roll out the dough to about ¼" thickness and use your favorite cookie cutters to cut into desired shapes.
Alternately, you can drop 12 equal spoonfuls onto the sheet, and form into desired cookie shapes.
Place cookie sheet on the oven's highest rack level. Bake for 12-13 minutes.
Cool on wire rack.
While the cookies are cooling, place the LC Sugar Free White Chocolate Wafers in a small microwave-safe bowl and melt in the microwave in 25 second increments, stirring well in between heating cycles. Once melted, stir in the coconut oil as needed for the consistency you desire.
Drizzle or pipe the icing on the cooled cookies and allow it to set before serving or storing.
Enjoy!