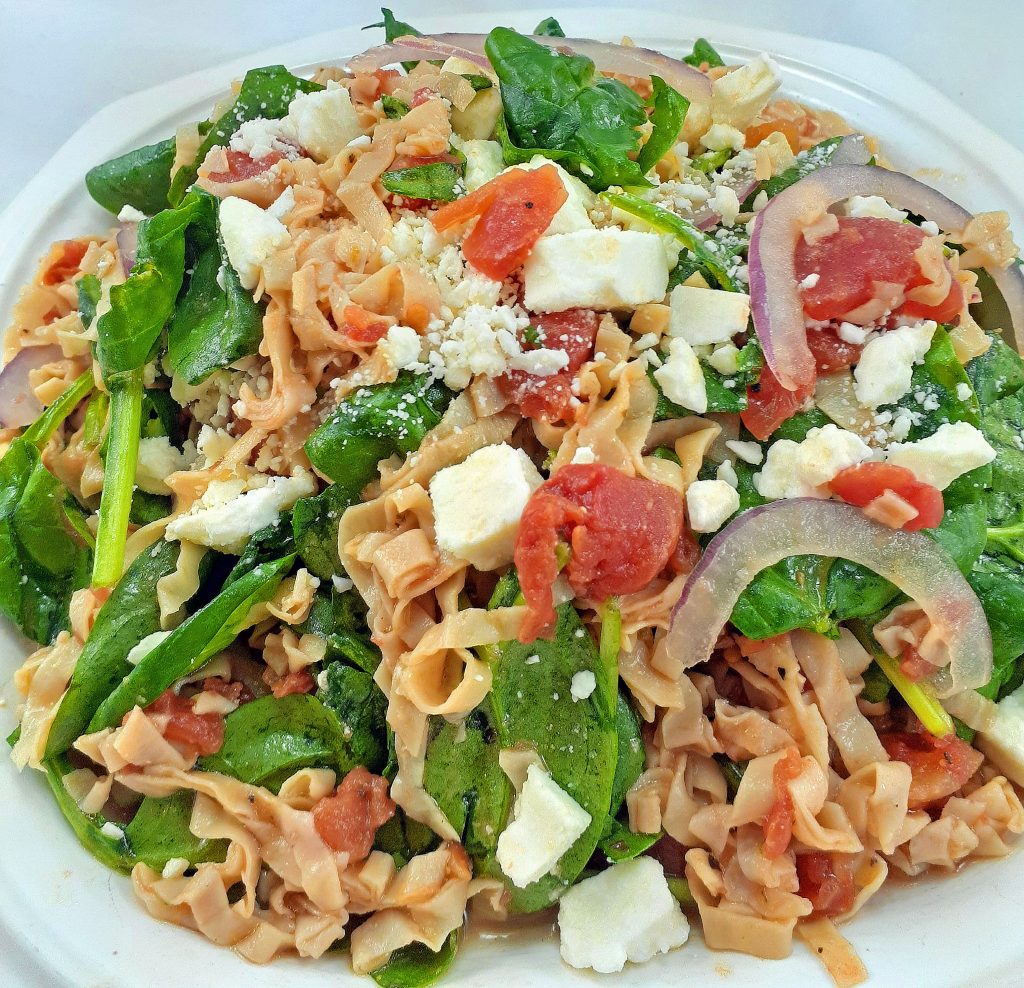 Ingredients
3 cups Low Carb Buttery Noodles (1 cup uncooked)
1 can (14.5 oz) Hunts Diced Tomatoes with Basil, Garlic and Oregano
3 Tbsp olive oil
2 Tbsp Apple Cider Vinegar
1/4 tsp ground black pepper
1/2 tsp salt
3 ounces baby spinach
1/2 cup thinly sliced red onion
1/3 cup crumbled feta cheese
Method
Cook noodles according to package directions
Allow pasta to cool
Drain tomatoes and reserve liquid
Whisk together reserved tomato liquid, olive oil, vinegar, pepper and salt in a small bowl
Combine drained tomatoes, spinach, onion and cooked pasta in a large bowl
Pour dressing over noodle mixture and toss to coat
Sprinkle with feta cheese
Chill in the refrigerator for 1 hour.
Enjoy!
Try this wonderful recipe from LC Foods and let us know what you think!