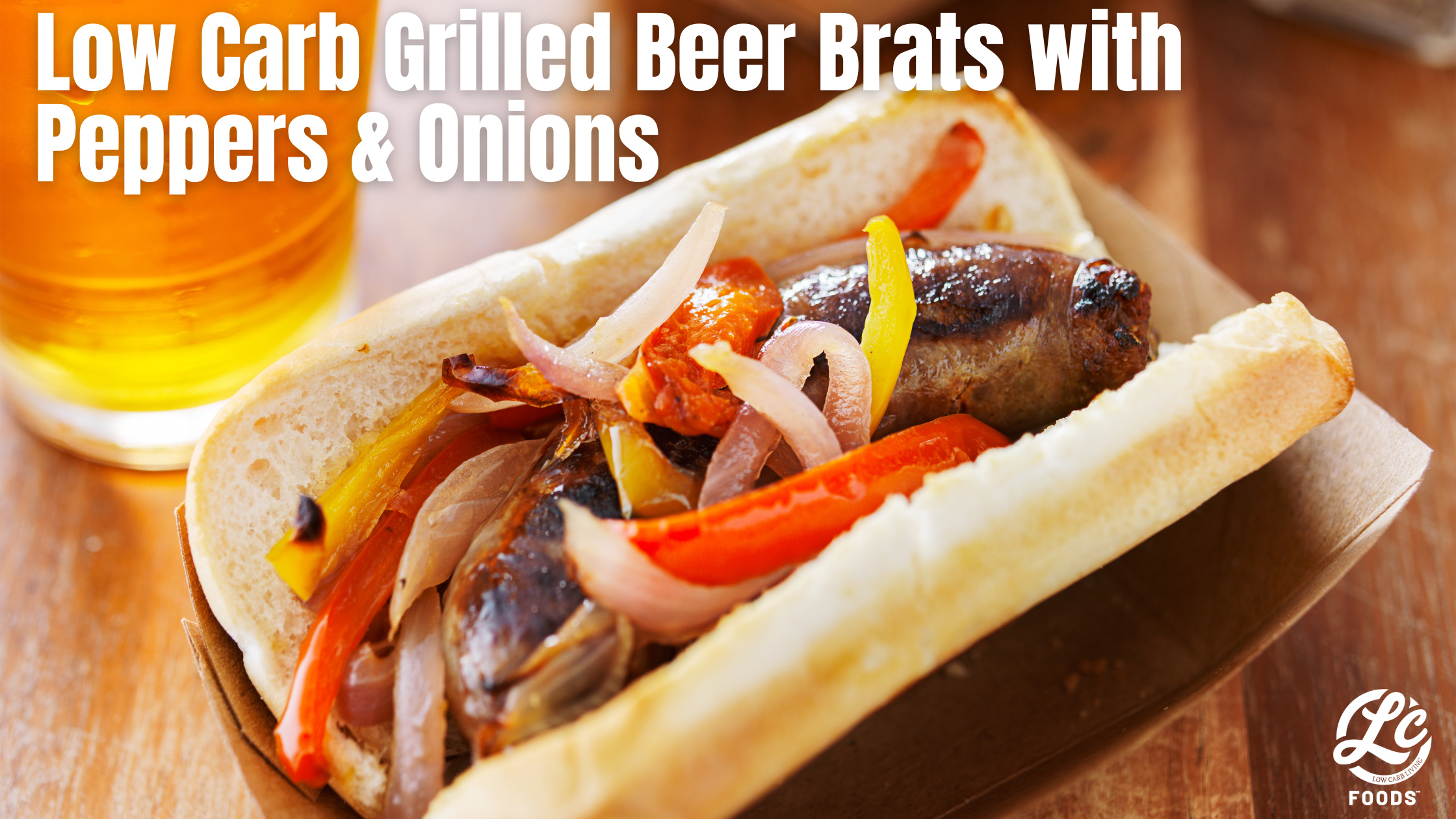 This recipe can easily be doubled for a larger crowd for your cookout!
Ingredients:
4 brats (check ingredients for added sugar)
1 red onion sliced thin
1 red bell pepper sliced thin
1 orange bell pepper sliced thin
16 oz low carb beer, such as Bud 55 or Michelob Ultra
1 tbsp olive oil
dash salt
dash freshly ground black pepper
Method:
Slice up the peppers and onions thinly and place in bowl.
Add the olive oil and a dash of salt and pepper to the peppers and onions and toss.
Start grill, place a cast iron skillet on to the grill to start heating it.
Grill the brats, getting a good char on all sides, about 5 minutes.
Add the peppers, onions, brats and beer to cast iron skillet.
Cover and allow to cook for about 20 minutes until vegetables are fully cooked and beer has been reduced.
Using oven mitts, remove the cast iron pan from the heat and stir.
Serve on warm LC Soft Baked Hot Dog Rolls and your favorite low carb toppings.
All LC Foods products have full nutritional detail on their labels and website. Total carb counts for a full recipe will vary and depend on the other ingredients used. Please refer to free apps, such as My Fitness Pal, My Net Diary or Carb Manager, to calculate nutritional information.