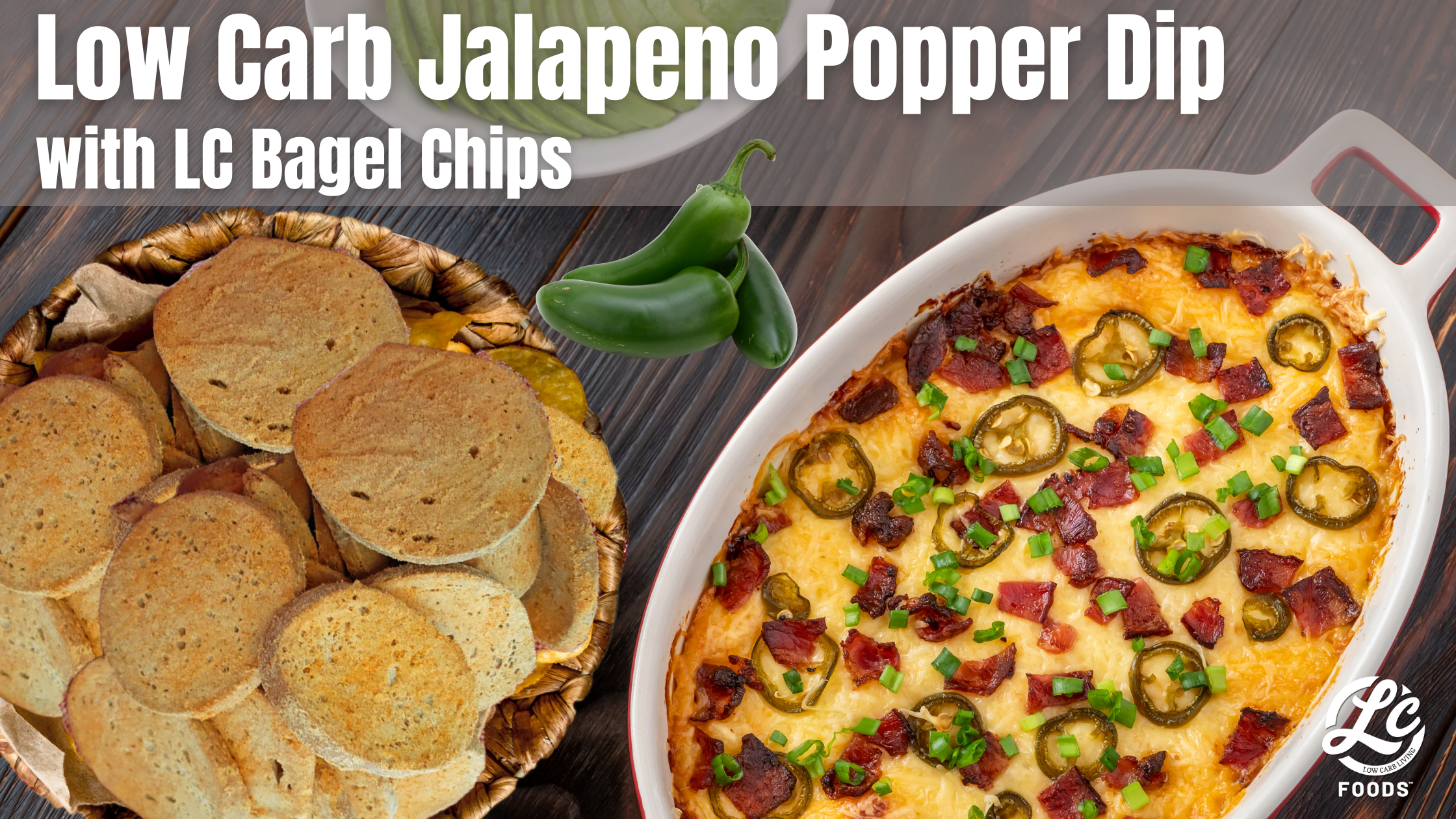 Ingredients:
1 cup sour cream
8 oz cream cheese, softened
2 cups shredded sharp cheddar cheese
2/3 cup shredded Parmesan cheese
6 slices bacon cooked and diced (divided)
1-4 oz. can diced jalapeno peppers, drained
1 jalapeno destemmed, deseeded and sliced (optional)
Method:
Preheat oven to 400 degrees F.
In a bowl, mix together sour cream and the softened cream cheese until it's well combined.
Then add the shredded cheeses, 4 slices of diced bacon, and the 4 oz. can of drained, diced jalapeños and mix well.
Spray a baking dish with non-stick spray.
Add the mixture to the baking dish and arrange the sliced jalapeno (optional) and remaining diced bacon on top.
Place dish in the oven and bake for 25-30 minutes, or until the top is golden brown and bubbly.
Garnish with chopped green onion if desired.
Serve with LC Chipotle & Jalapeno Bagel Chips or LC Cheezy Rinds
Enjoy!
All LC Foods products have full nutritional detail on their labels and website. Total carb counts for a full recipe will vary and depend on the other ingredients used. Please refer to free apps, such as My Fitness Pal, My Net Diary or Carb Manager, to calculate nutritional information.