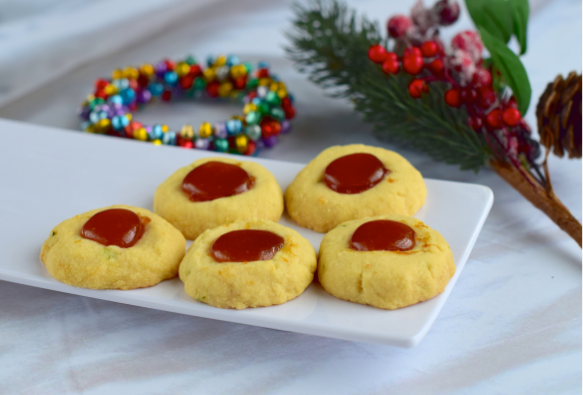 Ingredients:
Method
Prepare LC Almond Spritz Cookie mix according to package instructions, utilizing the ingredients and amounts listed above. This is for a double recipe. The package instructions list ingredients for a half recipe.
Preheat oven to 350°.
Line cookie sheet with parchment paper.
Scoop 1″ balls onto cookie sheet.
Gently press your thumb into each ball, about 1/2″ deep.
Fill the hole with a spoonful of your favorite flavor of LC Fruit Preserves.
Bake until the edges of the cookies are golden, 10-12 minutes.
Cool on the baking sheet.
Enjoy!
*Makes 12-14 cookies, as prepared above.