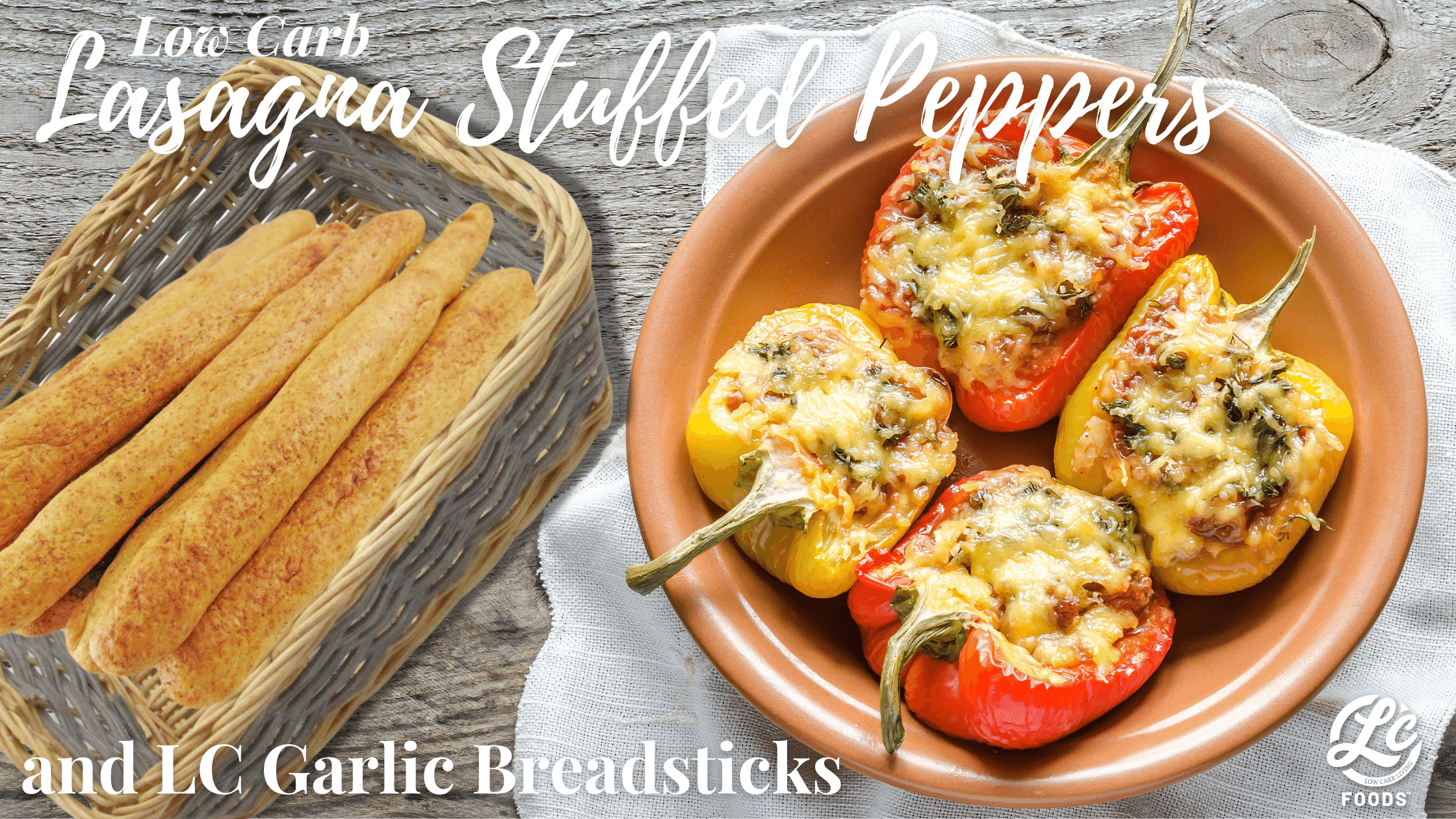 Ingredients:
4 Bell Peppers, any color
1 lb Ground Beef
1 cup Marinara Sauce, No Sugar Added
1 Onion, chopped
2 cloves Garlic, minced
1 Tbsp Olive Oil
1 Tbsp Italian Seasoning
1 tsp Garlic Powder
1/2 tsp Red Pepper Flakes
1 cup Whole Milk Ricotta
1/2 cup grated Parmesan Cheese
1 egg
1 cup shredded Mozzarella
Method:
Preheat oven to 375
Slice peppers in half lengthwise and remove seeds and stems, if desired
Place peppers in a glass casserole dish with 1 Tbsp water and cover with foil
Put them in the oven while preparing the filling
Heat olive oil in a large pan over medium heat, then add garlic and onion
Cook until translucent, about 2-3 minutes
Add ground beef and cook until no pink remains
Pour in marinara sauce and let it come to a simmer
In a small bowl whisk the egg, then add ricotta, Parmesan and seasonings
Stir to combine
Remove peppers from the oven
Add a scoop of the ricotta mixture to each pepper
Next add a scoop of the beef and sauce mixture to each pepper
Top with mozzarella cheese
Place in the oven to bake for 20 minutes
Once done, broil for a few minutes, if desired
Serve with LC Garlic Breadsticks
All LC Foods products have full nutritional detail on their labels and website. Total carb counts for a full recipe will vary and depend on the other ingredients used. Please refer to free apps, such as My Fitness Pal, My Net Diary or Carb Manager, to calculate nutritional information.