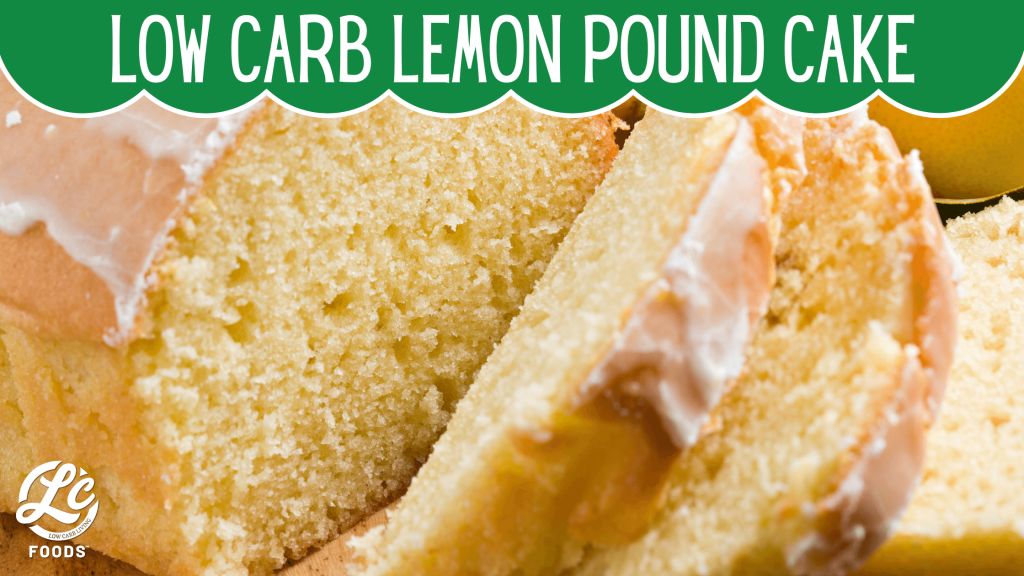 Ingredients:
3 cups LC Almond Flour
2 teaspoons baking powder
1/2 teaspoon ground ginger
1/4 teaspoon salt
1 cup butter, softened
1-1/2 cups LC White Sugar Inulin
4 eggs
2 tablespoons brandy-based orange liqueur (such as Grand Marnier)
3 tablespoons grated lemon zest
1/4 cups heavy cream mixed with 1 tsp white vinegar
1/2 cup fresh lemon juice
2/3 cup LC Confectionery Powder Inulin
Method:
Preheat oven to 350 degrees and grease 2 loaf pans with cooking spray or butter.
Sift together LC Almond Flour, baking powder, ginger, and salt in a mixing bowl.
Using a mixer, in a separate, larger bowl, cream the butter and LC White Sugar Inulin together until the mixture is smooth. Then add the eggs. Add the lemon zest, orange liqueur, and heavy cream/vinegar mixture.
Add the flour mixture to the butter mixture, a little at the time and gently stir until smooth and creamy. Once combined, add the mix to your loaf pans.
Bake for about 50 minutes, or until an inserted toothpick comes out clean. Once removed, allow pans to cool on a wire rack.
Whisk the LC Confectionery Powder Inulin into the lemon juice until dissolved and drizzle over the loaves while they are still hot. Let the pound cakes fully cool, slice and enjoy!
All LC Foods products have full nutritional detail on their labels and website. Total carb counts for a full recipe will vary and depend on the other ingredients used. Please refer to free apps, such as My Fitness Pal, My Net Diary or Carb Manager, to calculate nutritional information.