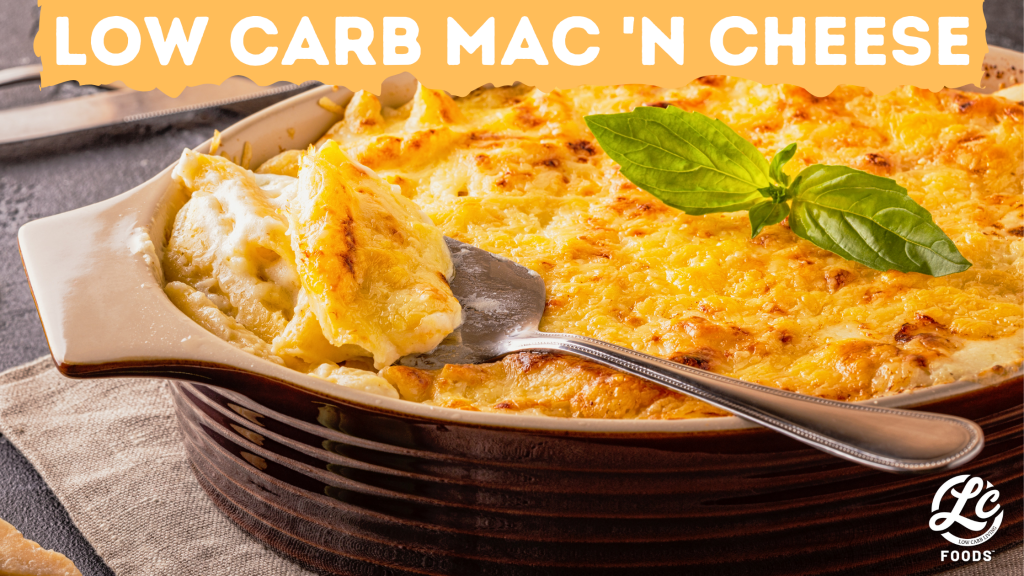 Ingredients:
Method:
Preheat oven to 350 degrees.
Cook LC Egg Noodles according to package directions (about 3 minutes) and drain into a colander.
In a large saucepan, heat butter over medium heat. Stir in LC Thick 'n Saucy, salt, and pepper until smooth; gradually whisk in LC Milk or the heavy cream and water mixture. Cook and stir until thickened, 2-3 minutes.
Reduce the heat and stir in 3 cups cheese until cheese is melted.
Stir the drained LC Egg Noodles into sauce and transfer to a greased ovenproof skillet or casserole dish.
Bake, uncovered, for 20 minutes. Top with remaining cheese, LC Seasoned Bread Crumbs and paprika. Put it back into the oven and bake until the cheese is melted and bread crumbs have slightly browned, about 5 more minutes.
Let it cool slightly and serve!
Total carb counts vary and depend on the products used. Please refer to free apps, such as My Fitness Pal or Carb Manager to calculate nutritional information.